Oprah With Meghan And Harry - trailer
Piers Morgan angrily lashes out at Suits star Patrick J Adams for criticising royal family's treatment of Meghan Markle
'How dare you attack our royal family like this, you jumped-up little twerp,' he wrote'
Piers Morgan has angrily lashed out at Suits star Patrick J Adams for his defence of Meghan Markle.
In a lengthy Twitter thread on Friday (5 March), Adams spoke out against the allegations of bullying Markle has faced, calling her an "enthusiastic, kind, cooperative, giving, joyful and supportive" person.
He accused the royal family of being "obscene" for "promoting and amplifying accusations of 'bullying' against a woman who herself was basically forced to [flee] the UK in order [to] protect her family and her own mental health".
Morgan, a harsh critic of Markle's, responded to Adams's comments, writing: "Actually, what's 'OBSCENE' is your friend trashing her husband's family on global TV as the Queen's 99-yr-old husband lies in hospital."
Read more: Lorraine Kelly shocks viewers with Prince Andrew comment following Meghan interview
The Good Morning Britain co-host added: "How dare you attack our royal family like this, you jumped-up little twerp."
Morgan ended his tirade by writing: "Meghan Markle's showbiz mates who flew over and grovelled up to the Royals at her wedding now publicly trashing the Monarchy - and suggesting it be abolished. Disgusting."
Follow Meghan and Harry news live: Latest updates as Oprah interview to air
Adams starred alongside Markle as Mike Ross on the legal drama Suits. His character was a love interest to Markle's Rachel Zane.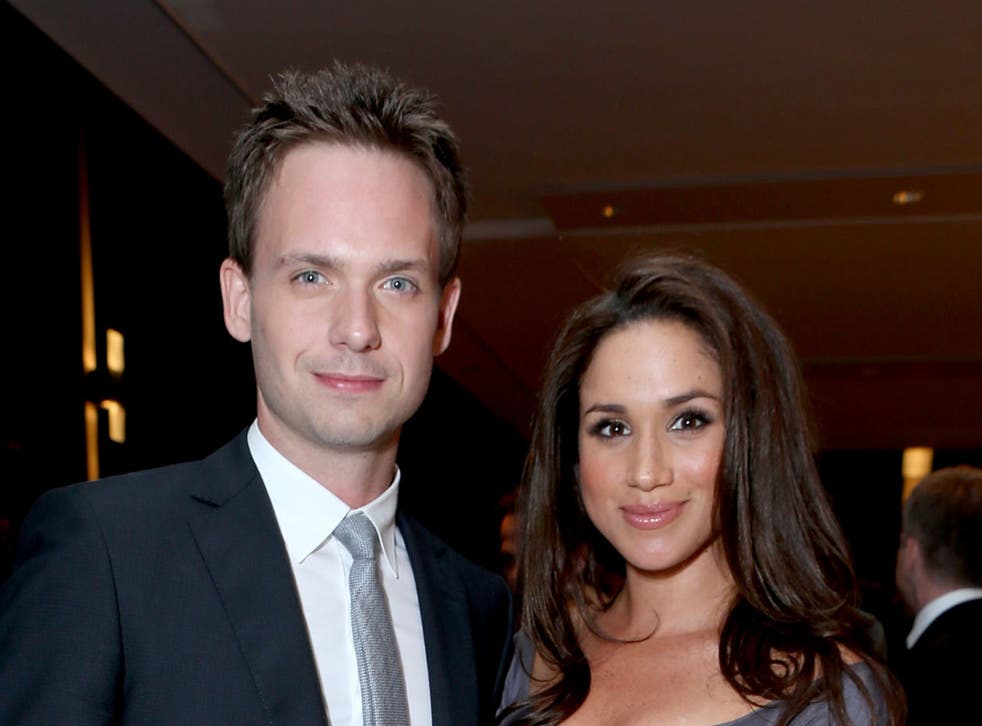 His defence of Markle follows news that Buckingham Palace was launching a probe into allegations made against the duchess by former members of staff. 
Read more: Piers Morgan torn apart for 'hateful' takedown of Meghan Markle and Prince Harry on Good Morning Britain
Of the allegation, Meghan's spokesperson said in a statement the duchess "is saddened by this latest attack on her character, particularly as someone who has been the target of bullying herself and is deeply committed to supporting those who have experienced pain and trauma".
The allegation arrived shortly after news broke that Markle would be interviewed alongside Prince Harry by Oprah Winfrey, which will be broadcast on Sunday (7 March) in the US and in the UK the following evening (8 March).
In his defence of Markle, Adams said he was "sickened" by "the endless racist, slanderous, click-baiting vitriol spewed in her direction from all manner of media across the UK and the world".
The actor described "this newest chapter" as what he views as "just another stunning example of the shamelessness of an institution that has outlived its relevance, is way overdrawn on credibility and apparently bankrupt of decency."
Adams ended his thread with the following words: "Find someone else to admonish, berate and torment. My friend Meghan is way out of your league."
A Palace representative declined to comment when approached byThe Independent.
Join our new commenting forum
Join thought-provoking conversations, follow other Independent readers and see their replies