Poldark season 2: First teaser sees trouble on the horizon for Aidan Turner
'I fought for our liberty. For our hopes, for our dreams. And I'll keep on fighting, whatever the cost'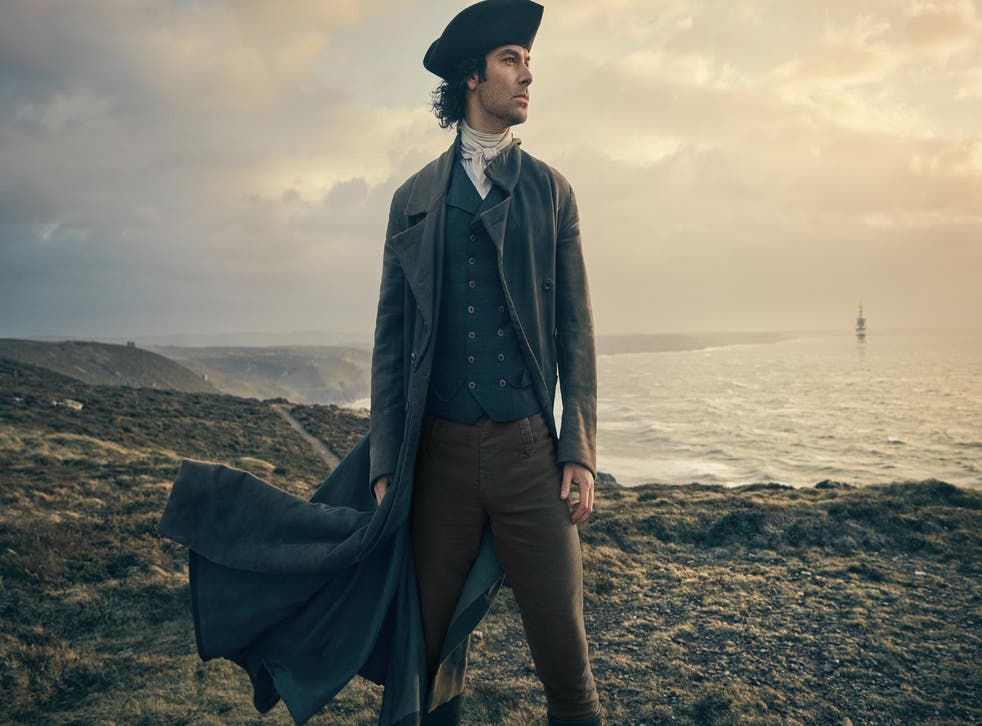 Poldark in chains.
There's trouble on the horizon for Aidan Turner's romantic hero; star of the BBC's hit drama Poldark, adapting the novels of Winston Graham. "I fought for our liberty. For our hopes, for our dreams," Turner's Ross Poldark utters in the first teaser for the highly anticipated season 2. "And I'll keep on fighting, whatever the cost."
Those costs appear to be shackles; as Poldark's seen being led in chains by a band of soldiers, presumably the consequences of his arrest after the shipwreck which occurred on his land at the end of season 1. Dark times certainly lie ahead here for Ross, as he'll also have to deal with emotional consequences of the death of his daughter Julia from diphtheria.
Spanning the third and fourth books in Graham's Poldark series, we've already learnt the televised adaptation will be cutting a controversial rape scene from the novels; making the moment consensual to update it for modern audiences and keep Poldark's heroism intact.
One decision which may disappoint fans is writer Debbie Horsfield's declaration that "autumn is very chilly in Cornwall", hinting that there won't be any recreations of the infamous topless scything scene from the first season.
The show's already been confirmed for season 3; which will cover Graham's fifth and sixth books set in 1794, when "Ross must traverse a new family, new loves and new battles as the French Revolution casts a shadow over life in Cornwall".

Poldark is set to premiere on BBC One, 4 September.
Register for free to continue reading
Registration is a free and easy way to support our truly independent journalism
By registering, you will also enjoy limited access to Premium articles, exclusive newsletters, commenting, and virtual events with our leading journalists
Already have an account? sign in
Register for free to continue reading
Registration is a free and easy way to support our truly independent journalism
By registering, you will also enjoy limited access to Premium articles, exclusive newsletters, commenting, and virtual events with our leading journalists
Already have an account? sign in
Join our new commenting forum
Join thought-provoking conversations, follow other Independent readers and see their replies