The Problem with Apu: New Simpsons documentary investigates beloved character's impact on Indian Americans
Kwik-E-Mart's proprietor a harmful racial stereotype, films argues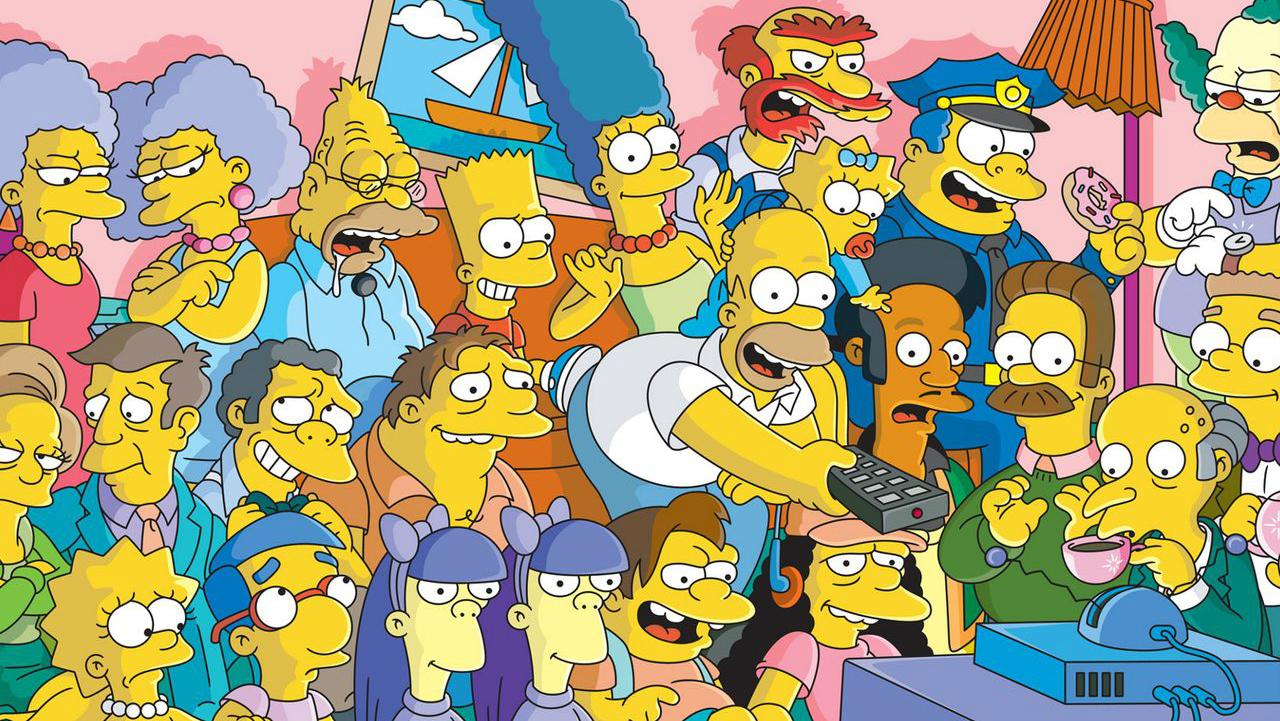 "I hate Apu," the actor Kal Penn says in a new documentary about the penny-pinching, Squishee-slinging, thickly accented convenience store owner on one of the most celebrated TV shows in history. "And because of that, I dislike The Simpsons."
The feelings of South Asian-Americans toward the character and the show he inhabits are the focus of The Problem with Apu, a documentary debuting on 19 November on truTV. The brainchild of the actor and stand-up comic Hari Kondabolu, a lifelong lover of The Simpsons, the film wrestles with how a show praised for its incisive humour — over the years, it has explored issues like homophobia and political corruption — could resort to such a charged stereotype. Making matters worse is the fact that the Indian character is voiced by a non-Indian (albeit an Emmy-winning) actor, Hank Azaria.
"Everything with Apu is like this running joke," Kondabolu, 35, said in a phone interview. "And the running joke is that he's Indian."
​Kondabolu, who grew up in Queens, the son of Indian immigrants, knows all about the show's history (the longest-running American sitcom), its many awards (32 Primetime Emmys), its international and adoring fan base. "I'm a comedian going after the biggest comedy show of all time," he said.
The documentary grew out of a five-minute piece Kondabolu performed on the FX series Totally Biased With W. Kamau Bell in 2012. Mindy Kaling had just become the first Indian-American to star in her own series (The Mindy Project), and Kondabolu thought he'd use that breakthrough to talk about Apu, South Asian stereotypes and the struggles of Indians in Hollywood. As a successful stand-up who has appeared on the David Letterman and Jimmy Kimmel shows but who has been heckled with bigoted taunts during other performances, he knew the subject.
But the topic seemed corny and overworked to him. When he took his concerns to Bell, however, the show host was puzzled. "I was like, no, no one's talking about this," Bell said in a phone interview. "Do you mean like all the other pieces that the South Asian community has done about Apu? And that's when Hari went, oh yeah, you're right."
The piece touched a nerve with audiences, but it was the one-minute section about Apu that people most remembered. Why not make a full-length documentary about his issues with the Kwik-E-Mart owner, Kondabolu thought, which could serve as a jumping-off point to talk about all the other things the comic had been stewing about?
Working with the director Michael Melamedoff, the film crew began production in April 2016, greenlit by truTV as part of its shift to comedy programming. To tackle the project, he enlisted some high-powered help. In one sequence, the actor Aziz Ansari (Master of None) describes being in a car with his dad when a man drives up and asks them where the nearest Quik-E-Mart is. Dr Vivek Murthy, the 19th surgeon general of the United States, talks about enduring the taunts of an Apu-imitating bully in the seventh grade. And Maulik Pancholy (30 Rock) recounts how much he hated going into 7-Eleven stores as a kid, lest his friends see an Indian store clerk and start doing "the Apu thing."
In the film, Kondabolu places Apu within the broader history of Hollywood's depiction of Indians, including Peter Sellers' brownface rendition of an idiot in the 1968 Blake Edwards film The Party and the Indians feasting on chilled monkey brains in Steven Spielberg's Indiana Jones and the Temple of Doom. He also reached out to a who's-who of South Asian actors to talk about their experiences in Hollywood, in the vein of Philip Kan Gotanda's 1987 play Yankee Dawg You Die and Ansari's 2015 Master of None episode "Indians on TV."
Access unlimited streaming of movies and TV shows with Amazon Prime Video
Sign up now for a 30-day free trial
Sign up
Access unlimited streaming of movies and TV shows with Amazon Prime Video
Sign up now for a 30-day free trial
Sign up
Among the anecdotes: Sakina Jaffrey (House of Cards) cornering the market on "weeping, ethnic moms of potential rapists and murderers," and Penn being asked to play a character named Taj Mahal, which he credits with his subsequent starring roles in the Harold and Kumar movies. "For the record," Penn said in an interview, "I had a great time doing it."
The narrative spine of the film, however, chronicles Kondabolu's attempts to trace the character's origin story and secure an interview with Azaria, the voice of Apu since the character's creation in 1990.
In a 2007 interview, Azaria, who declined to comment for this article, conceded that his rendering of an Indian accent is "not tremendously accurate." Kondabolu agrees. In the film, he describes Azaria's rendition as "a white guy doing an impression of a white guy making fun of my father."
Best moments from The Simpsons
Show all 10
Onscreen, Dana Gould, a writer and executive producer on The Simpsons, tries to explain what makes Apu humorous. Barney, the town wino, is funny because he's a drunkard, he explains; Smithers, Mr Burns' sycophantic assistant, is funny because he's closeted. (Since that interview, Smithers has come out.) Apu? He's funny because he sounds like an Indian, or at least Azaria's version of one. "There are accents that by their nature, to white Americans, I can only speak from experience, sound funny," Gould says in the film.
"This isn't just a blind spot that the writers had," Melamedoff said. "This was a blind spot we all had, on a national level."
The unintended result: a generation of Indian actors being asked to channel Apu in countless auditions. "Here you are, you've gone to theater and film school, you're pursuing this dream, and you're being told, do it just like Apu from The Simpsons," Penn said in an interview.
The New York Times
Join our commenting forum
Join thought-provoking conversations, follow other Independent readers and see their replies