Racism and stereo-typing still rife says stars of controversial Channel 4 torture film Complicit
David Oyelowo: To cry racism in Britain is deemed vulgar...it's insidious here
Adam Sherwin
Thursday 17 January 2013 15:15 Comments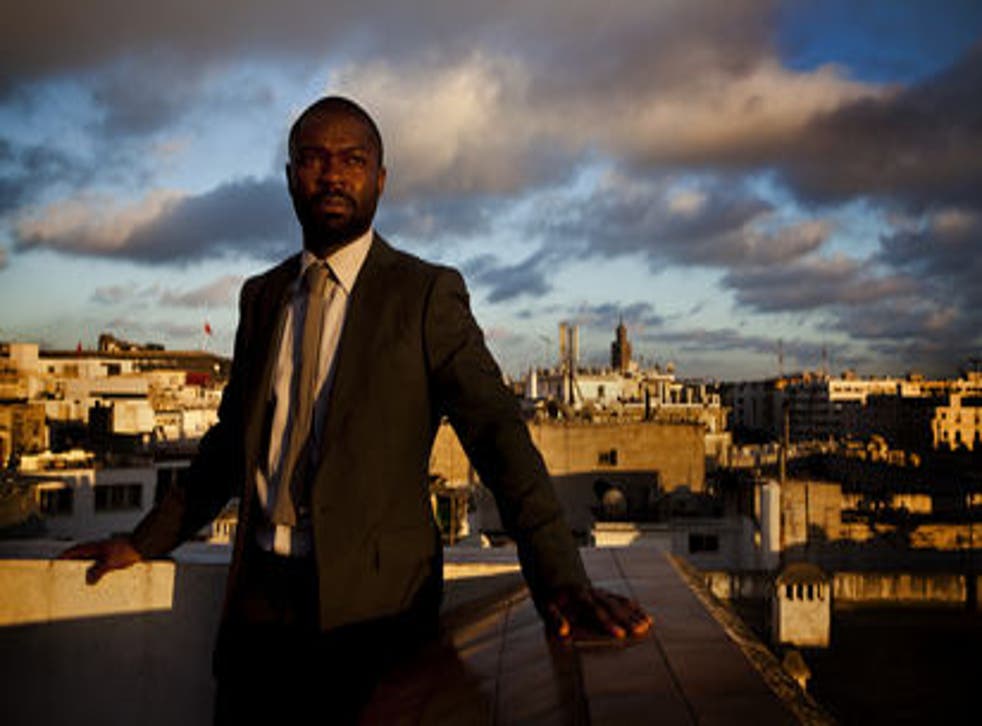 The stars of a controversial new drama about the British government's alleged involvement in illegal torture have complained that racism and cultural stereo-typing and racism are still widespread in the entertainment industry.
David Oyelowo plays an MI5 officer who comes to believe that torture can be justified to prevent a British terror suspect (played by Arsher Ali) killing innocent people, in the Channel 4 film, Complicit.
Oyelowo, the former Spooks actor who landed roles in Rise of the Planet of the Apes and the Oscar-nominated Lincoln after moving to Los Angeles, said: "The era in which we can contemplate a black Prime Minister is aeons away compared to what we're experiencing in America. To cry racism here is deemed vulgar. It's not spoken about but it's in the room. It's insidious here. I've experienced it first-hand."
Ali, who starred in Four Lions, the satirical film about a British terror plot, said: "As an Asian actor, seventy per cent of what comes your way is written like (US action series) 24 – you're the bad guy, the Arab guy. Every dark-skinned guy is the baddie. 'Kill him and then run away from a huge explosion.' I spend months turning it away. But this time it felt like it was phrasing an interesting moral question."
Kathryn Bigelow chose a British actor Ricky Sekhon, 29, to play Osama Bin Laden in her film, Zero Dark Thirty, about the hunt for the terrorist leader. Sekhon said: "My span of film castings have consisted of either terrorist, drug dealer, drug addict, heavy, henchman, large man, very tall man."
Complicit, which will be given a cinema release after its television premiere next month, is based on interviews with senior former intelligence officials.
The evidence of Oyelowo's officer that a plot is imminent is disbelieved, partly because he is black and "not one of us". When Ali's suspect is found meeting a known terrorist in Cairo after the Arab Spring, an Egyptian colonel offers to torture him to get information about the imminent plot.
Kevin Toolis, producer, said. "There have been a number of allegations made by individuals that they have been visited in foreign prisons by members of British intelligence, and they've been not tortured by them, but tortured by others and then subsequently interrogated (by British intelligence).
"This is a huge national and moral issue because democratic states should not condone torture. Even if they may be bad people who are terrorist suspects."
Access unlimited streaming of movies and TV shows with Amazon Prime Video Sign up now for a 30-day free trial
Sign up
Zero Dark Thirty has been criticised for depicting torture as an effective means of gaining information. Guy Hibbert, Complicit writer, refused to include scenes of extreme torture in his film. "I find violence extremely distasteful on screen," he said. "I hate Tarantino's films and I hate him for coming here and celebrating gun culture and celebrating violence and turning it into entertainment. It's totally unacceptable to be making those kind of films when we live in a vulnerable age."
Hibbert said his film posed a moral question: "In order to save 100 innocent lives am I allowed to torture their murderer-to-be? Edward (Oyelowo's agent) comes to believe 'not only am I allowed, it's my duty, my moral imperative' because he's employed to stop terrorist attacks by whatever means he can."
A subtle form of racism within MI5 pushes him towards that conclusion. "He's put in this position because he's not quite one of us. His intelligence is not quite believed, possibly because he's not quite the right class, he's not the right colour and that's making him feel like he's isolated."
Speaking at a BFI screening of Complicit, Ali argued that Zero Dark Thirty "avoided the question" of the morality of torture. "Jessica Chastain (who plays the CIA officer who leads the manhunt) spent five minutes umming and ahhing, then a minute later she's water-boarding someone and then it's all cool and she's pouting."
Register for free to continue reading
Registration is a free and easy way to support our truly independent journalism
By registering, you will also enjoy limited access to Premium articles, exclusive newsletters, commenting, and virtual events with our leading journalists
Already have an account? sign in
Join our new commenting forum
Join thought-provoking conversations, follow other Independent readers and see their replies