Robert Peston to take part in ITV's All Star Musicals special
Jessica Hynes and Robert Rinder will also be taking part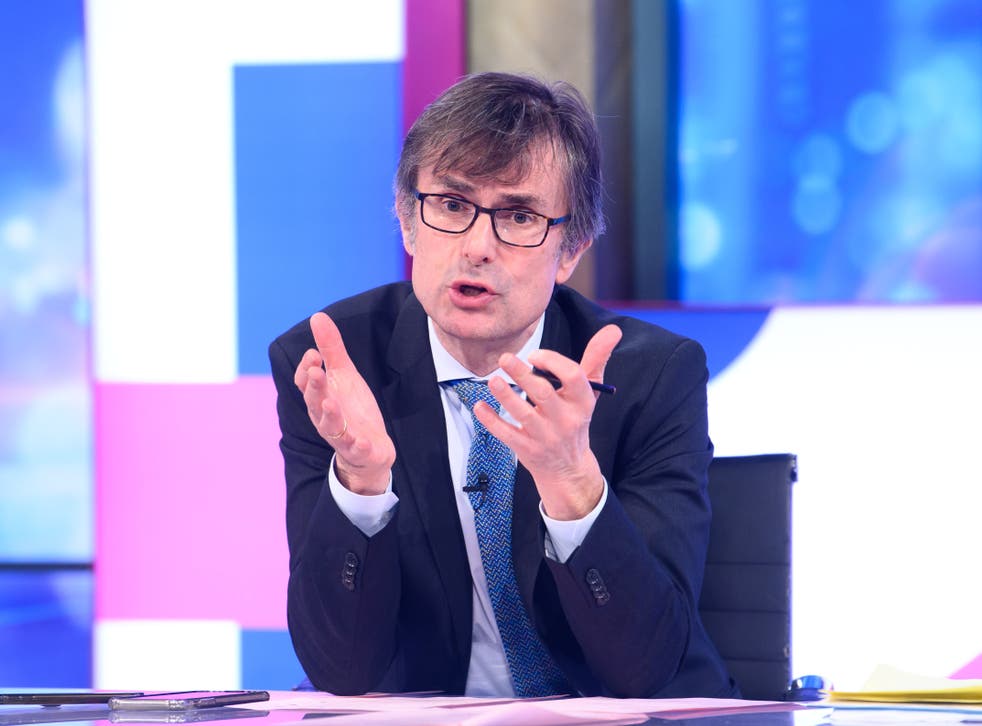 ITV News political editor Robert Peston is among the stars taking part in a forthcoming All Star Musicals special.
The broadcaster and journalist will be donning his dancing shoes for the ITV musical extravaganza, in which a group of six celebrities take part in a musical theatre masterclass led by Elaine Paige.
They will then stage an all-singing, all-dancing performance featuring a West End chorus line.
"I love singing though I haven't sung in front of an audience since university," Peston said. "And I have always adored old Broadway and Hollywood musicals, a passion I inherited from my late dad.
"So in the middle of lockdown, when asked by ITV whether I fancied indulging a fantasy and learning how to sing and perform one of my favourite show numbers, I thought, 'Yes!' I will make a fool of myself, but I could not care less."
Read more: Back to black: How we keep failing Amy Winehouse
The other celebrity contestants are W1A star Jessica Hynes, Bradley Walsh's actor son Barney, Judge Rinder's Robert Rinder, Good Morning Britain's Dr Ranj Singh and EastEnders star Luisa Bradshaw-White.
John Barrowman is hosting the one-off special, having last presented the series in 2019.
Samantha Barks and Trevor Dion Nicholas are also on the panel, with the special due to film and air later this month.
All Star Musicals airs on ITV later this year.
Join our new commenting forum
Join thought-provoking conversations, follow other Independent readers and see their replies