Russell T Davies to follow Cucumber with dramas about Aids and 'sextortion' gangs
The Queer as Folk writer has two new TV shows up his sleeve
Jess Denham
Tuesday 27 January 2015 12:52 Comments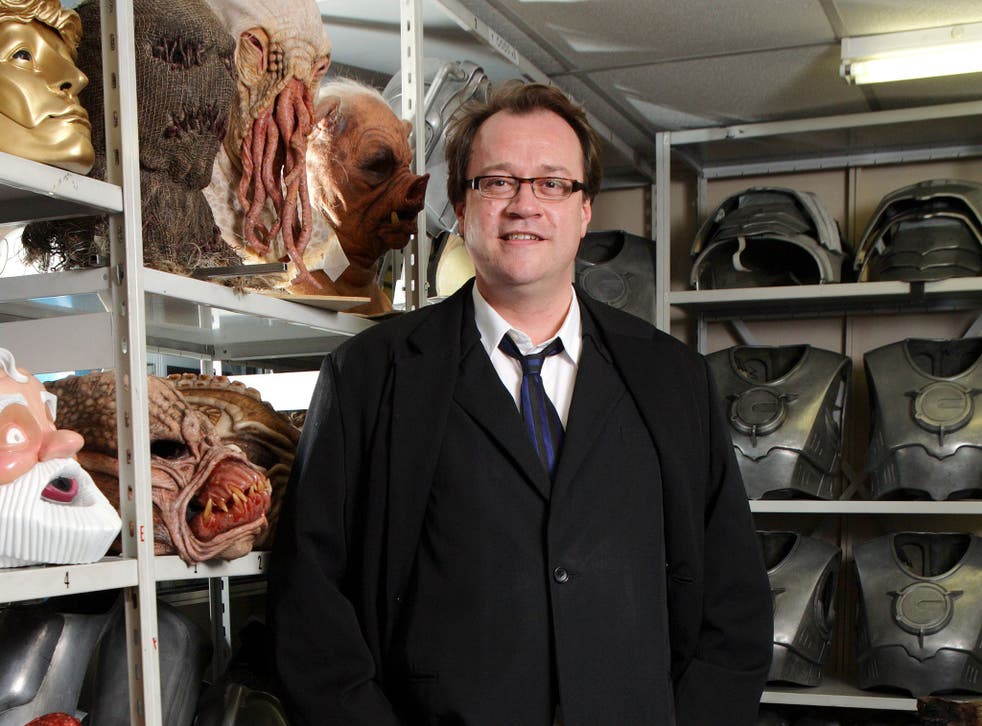 Fresh from the success of last weeks' Cucumber, Russell T Davies is turning his pen to two new TV dramas: one about Aids in the Eighties and another tackling "sextortion gangs".
The Queer as Folk writer is currently developing The Boys for Channel 4, focusing on the men who died from Aids on hospital wards more than three decades ago.
But after that, he plans to investigate the computer hackers who film people performing sex acts without their knowledge, then blackmail them. One case about a Scottish teenage who killed himself after an attack has particularly affected Davies, who plans to incorporate the tragic story into the as-yet-untitled series.
In pictures: Cucumber and Banana

Show all 4
Davies is yet to start work on The Boys but has hinted that the characters may be fictionalised versions of himself and his friends. Although Aids has featured in film and TV many times before, Davies "can't believe" that the lives of those in "the bedsits" have not been covered.
"We're reaching a bit of a generational thing, when men like me in their 50s are looking back – how shocked I was, personally speaking, we ran away from it, I ran away from it," Davies said at a Broadcasting Press Guild lunch, according to the Guardian.
"I didn't go on a march. I couldn't quite believe it was happening. I didn't go to [friends'] funerals, I didn't write to their mums. I didn't do anything. You're young and stupid, you just carry on. I'm ashamed about that."
Davies added that his boyfriend's diagnosis with brain cancer three years ago forced him to look "mortality in the face" and now, he wants to write The Boys to "find out why [he] did what [he] did".
Gay life drama Cucumber aired on Thursday along with accompanying E4 show Banana and online factual series Tofu.
It follows the lives of an older generation of gay men in Manchester and includes plenty of sex references, but Davies does not think it will be as "volatile" as Queer as Folk in the late Nineties.
He has said Cucumber exists because "every [gay] right that's emerged still feels fragile", particularly when you "see what's happening in Russia or Senegal".
Register for free to continue reading
Registration is a free and easy way to support our truly independent journalism
By registering, you will also enjoy limited access to Premium articles, exclusive newsletters, commenting, and virtual events with our leading journalists
Already have an account? sign in
Join our new commenting forum
Join thought-provoking conversations, follow other Independent readers and see their replies