Sherlock creators discuss season 5 possibilities, break down season 4 finale
Co-creators Steven Moffat and Mark Gatiss are optimistic for more episodes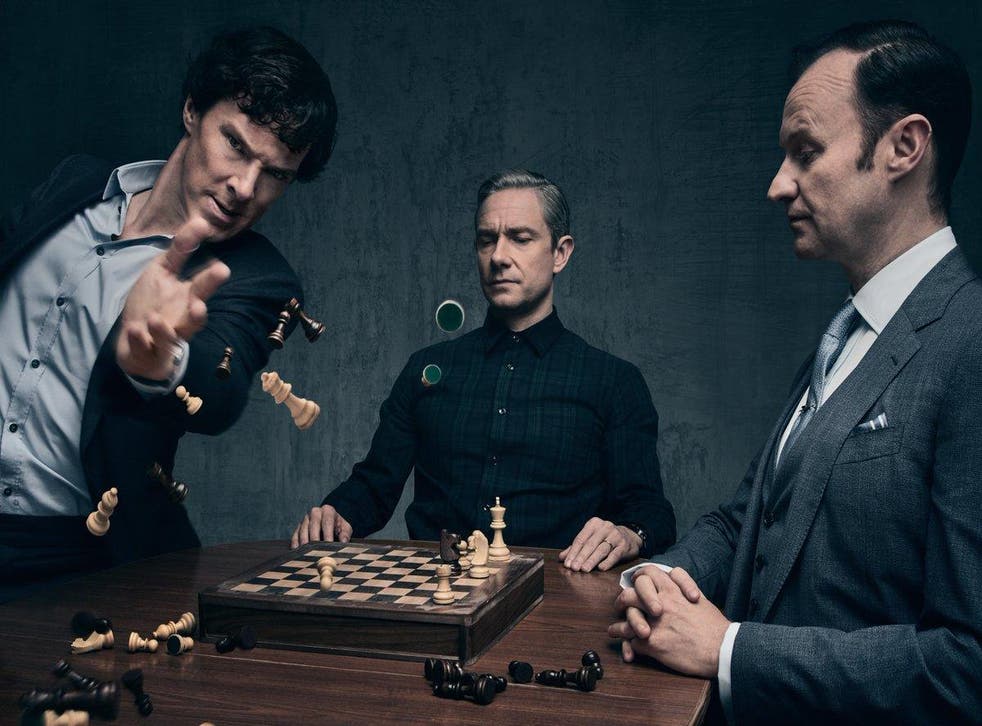 Sherlock season four drew to a close last night, ending a run of episodes that have kept fans on their toes with shock deaths, huge twists and a surprise return.
Last Thursday (12 January) Steven Moffat and Mark Gatiss attended the BFI's special preview of the episode - titled 'The Final Problem' - ahead of its showing on BBC One last night where they broke down all of the revelations as well as teasing the likelihood of an unconfirmed fifth season.
Most of the assembled crowd wanted to know about Eurus (Sian Brooke), the character revealed to be Sherlock and Mycroft's sister in episode two.
He continued: "He isn't as smart as Eurus or Mycroft, he's just always going to win against them because he is better and stronger and that is him becoming the Sherlock Holmes of Basil Rathbone and Jeremy Brett… The wise old man of Baker Street we're used to who's still terrifying and cold but has a heart that we never doubt."
Discussing the scene in which Sherlock (Benedict Cumberbatch) utters the words "I love you" to pathologist Molly Hooper (Louise Brealey), Moffat revealed how, originally, there was "a completely different scene there, and two people liked it. That was me and Mark. Everyone else hated it.
"On the very last day we spent writing this episode, we started looking at it and said, 'You know what? Everybody thinks this is shit. Let's just go to our office and think of something else.' So we did and it became 'That's the best scene in the episode.' That's the value of getting really negative feedback."
This episode - as fan's predicted - saw the surprise return of Sherlock's arch-nemesis Moriarty (Andrew Scott) - albeit in a flashback which sees him meet Eurus.
Gatiss expressed his view on this moment nicely, saying: "...evil met evil across a glass divide and morphed into one another."
Sherlock: Season 4 finale trailer
"It was actually very good that we don't see the conversation. The idea of just seeing them physically size each other up is a little more interesting."
Access unlimited streaming of movies and TV shows with Amazon Prime Video Sign up now for a 30-day free trial
Sign up
Of course, with season four now complete, fans are sitting tight for news on a fifth. Could 'The Final Problem' be Sherlock and Watson's final outing?
Moffat thinks that's a possibility: "If this is the last time - and I'm not planning on it to be, but it might be - it is possible that we could end it."
The TV shows you'll be bingeing in 2017

Show all 27
"We couldn't have ended it on any of the previous series because there was what have been great cliffhangers."
If you're feeling empty now Sherlock's ended, take a look at our guide to all the TV shows you should be watching in 2017.
Register for free to continue reading
Registration is a free and easy way to support our truly independent journalism
By registering, you will also enjoy limited access to Premium articles, exclusive newsletters, commenting, and virtual events with our leading journalists
Already have an account? sign in
Register for free to continue reading
Registration is a free and easy way to support our truly independent journalism
By registering, you will also enjoy limited access to Premium articles, exclusive newsletters, commenting, and virtual events with our leading journalists
Already have an account? sign in
Join our new commenting forum
Join thought-provoking conversations, follow other Independent readers and see their replies