Sherlock series 3: Interactive trailer launched
Spoiler alert: Longer BBC trailer premieres on TV with more exclusive clips online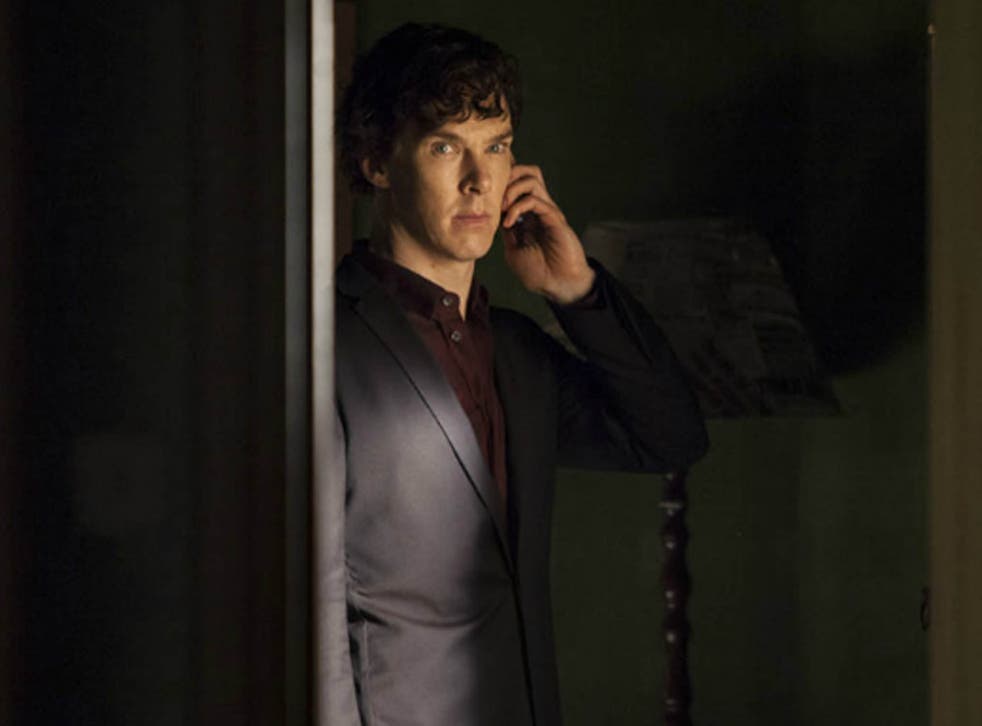 Excitement over the return of BBC's Sherlock has been rife in recent weeks, and now a new interactive trailer for series 3 of the detective drama has premiered.
Benedict Cumberbatch and Martin Freeman will be back on our screens as Sherlock and Dr Watson for "The Empty Hearse", the first of three episodes, on New Year's Day at 9pm.
Scroll to watch trailer
Series two finished on a cliffhanger after Sherlock 'died' after plunging from a rooftop in "The Reichenbach Fall", but as Arthur Conan Doyle's star is back alive and kicking, how he managed to outwit arch-nemesis Moriarty remains to be seen.
The first major teaser launched alongside the Doctor Who 50th anniversary special and a much-hyped 'Sherlock Lives' publicity stunt in London revealed the air date as 1 January 2014, but this longer trailer hints are some more crucial plot points.
An interactive version shows mainly the same footage as the BBC One trailer but if you click at the right time on words such as "I want to know why" and "person that mattered most", several more exclusive clips are revealed.
The story picks up two years after the events of last season's finale and reveals that Sherlock faked his own death to save the lives of Watson, landlady Mrs Hudson and Detective Inspector Lestrade. Had Sherlock been seen to survive, Moriarty would have had them all killed by assassins but as the villain is no more, his 'resurrection' is safe.
A "detective vision" feature in the interactive trailer maps out a possible method for Sherlock's dazzling illusion while another emphasises the hero's egoism as he utters the line "What life? I've been away", after learning that Watson has left Baker Street and moved on with a new love interest.
Interactive viewers can then follow Sherlock into a restaurant to surprise Watson, hear him learn from his brother Mycroft that "an attack is coming" and be introduced to possible new villain Charles Augustus Magnussen as he opens a case, enters a code into a keypad, turns a key and presses an ominous button.
The final interactive point shows Sherlock pinning maps and pictures to his wall "to get to know London again, breathe it in".
Access unlimited streaming of movies and TV shows with Amazon Prime Video Sign up now for a 30-day free trial
Sign up
Fans are set to receive another treat on Christmas Day when mini episode "Many Happy Returns" airs. "Sherlock has been gone for two years. But someone isn't quite convinced that he's dead…"
The most common theory is that the episode will serve to show Sherlock's 'I'm alive' reveal to Mycroft.
Join our new commenting forum
Join thought-provoking conversations, follow other Independent readers and see their replies