Sherlock series 3: New plot details revealed before drama airs in January
London is under threat from a huge terrorist attack in the first episode
Jess Denham
Tuesday 03 December 2013 19:06 Comments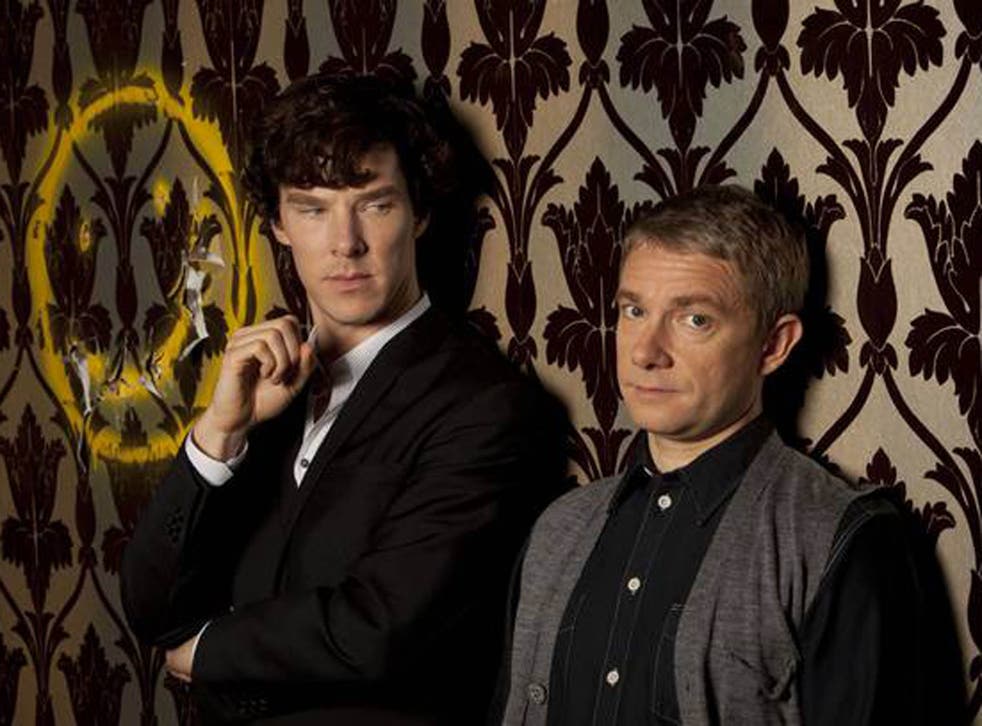 The announcement of when the first episode of Sherlock series 3 would air came by way of a mysterious publicity stunt in London last week and now, producers have released more information about the award-winning detective drama.
Benedict Cumberbatch and Martin Freeman will be returning as Sherlock and sidekick John Watson for the eagerly-awaited new series in three 90-minute films. "The Empty Hearse" will open, followed by "The Sign of Three" and "His Last Vow" in a modern remake of Arthur Conan Doyle's classic created by Steven Moffat and Mark Gatiss.
The first show will reach UK living rooms on New Year's Day, episode two will be shown on Sunday 5 January and episode three on Sunday 12.
Over 10 million viewers have tuned in to watch Sherlock and Watson decipher cryptic clues and outwit determined killers in action-packed adventures since the drama first aired in summer 2010.
"The Empty Hearse" picks up two years after last series' finale "The Reichenbach Fall" in which Sherlock 'died' after falling from a rooftop.
A BBC synopsis reads: "New horizons, romance and a comforting domestic future beckon. But, with London under threat of a huge terrorist attack, Sherlock Holmes is about to rise from the grave with all the theatricality that comes so naturally to him.
"It's what his best friend wanted more than anything, but for John Watson it might well be a case of 'be careful what you wish for'. If Sherlock thinks everything will be just as he left it though, he's in for a very big surprise…"
Rupert Graves, Una Stubbs, Amanda Abbington and Louise Brealey will also star in the new Sherlock series.
Register for free to continue reading
Registration is a free and easy way to support our truly independent journalism
By registering, you will also enjoy limited access to Premium articles, exclusive newsletters, commenting, and virtual events with our leading journalists
Already have an account? sign in
Join our new commenting forum
Join thought-provoking conversations, follow other Independent readers and see their replies