Sherlock season 4: Benedict Cumberbatch and Martin Freeman look dapper in new photo
Fans have a long wait until 2017 but a one-off Victorian special is in the pipeline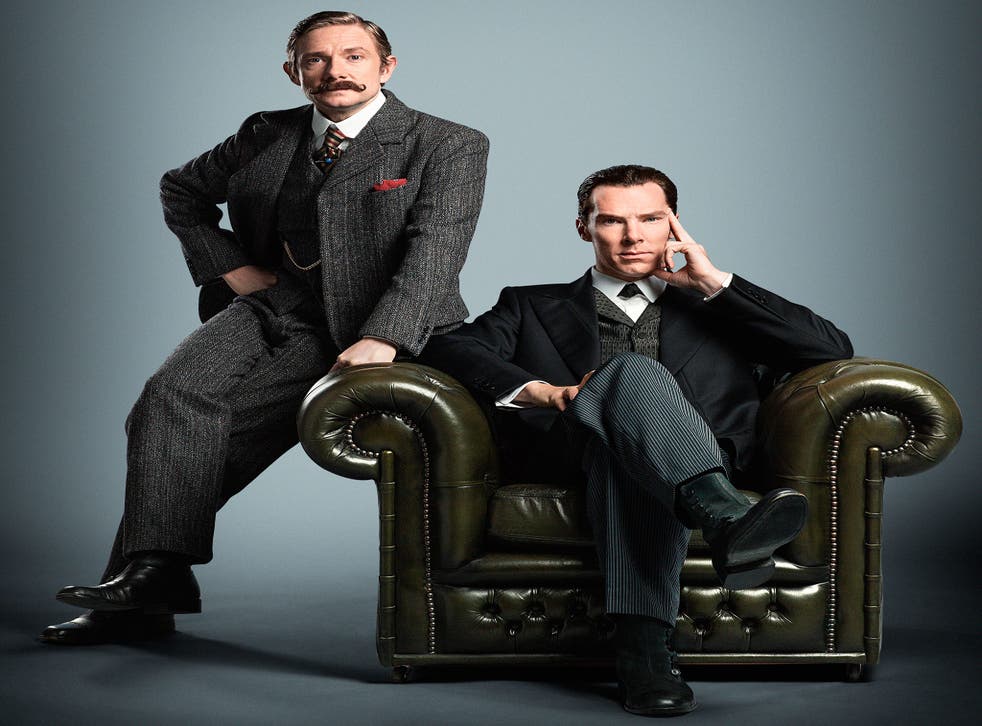 Sherlock fans may have to wait for months on end between series but their patience has been awarded with another sneak peek at the one-off Victorian special.
The latest photo of lead stars Benedict Cumberbatch and Martin Freeman as Holmes and John Watson has been shared by the BBC and they look like they mean business despite their relaxed poses.
Period costume suggests that time travel will be involved in the hotly-awaited instalment, expected to air around Christmas and be "its own little bubble".
Three more episodes will follow as a separate fourth series, but shooting is not due to start until spring 2016, meaning viewers are unlikely to see it before 2017 (a tortuously long time, we know).
Best moments from Sherlock

Show all 9
Co-creator Steven Moffat dropped some hints on what we have to look forward to earlier this year, revealing that the next season will be "dark in some ways".
"Obviously it's great fun and a Sherlock Holmes romp and all that - but there's a sense of things coming back to bite you," Moffat told press at the Bafta winners press conference in May. "It's going to be more of an emotional upheaval. Hopefully enjoyable and fun all the things Sherlock must always be. It will be tough at times."
The main problem with scheduling Sherlock involves the hectic diaries of Cumberbatch and Freeman. Cumberbatch, nominated at the Oscars for The Imitation Game, has been cast as Doctor Strange in next year's Marvel movie while Freeman is currently filming Captain America: Civil War.
The third series of Sherlock ended last year with Holmes appearing to shoot villain Charles Augustus Magnussen and teased viewers that Andrew Scott's criminal mastermind Moriarty may have cheated death and be set for a return.
Join our new commenting forum
Join thought-provoking conversations, follow other Independent readers and see their replies