South Park angers White House, Church of Scientology and more with on-site billboards promoting season 20
'We knew it was risky'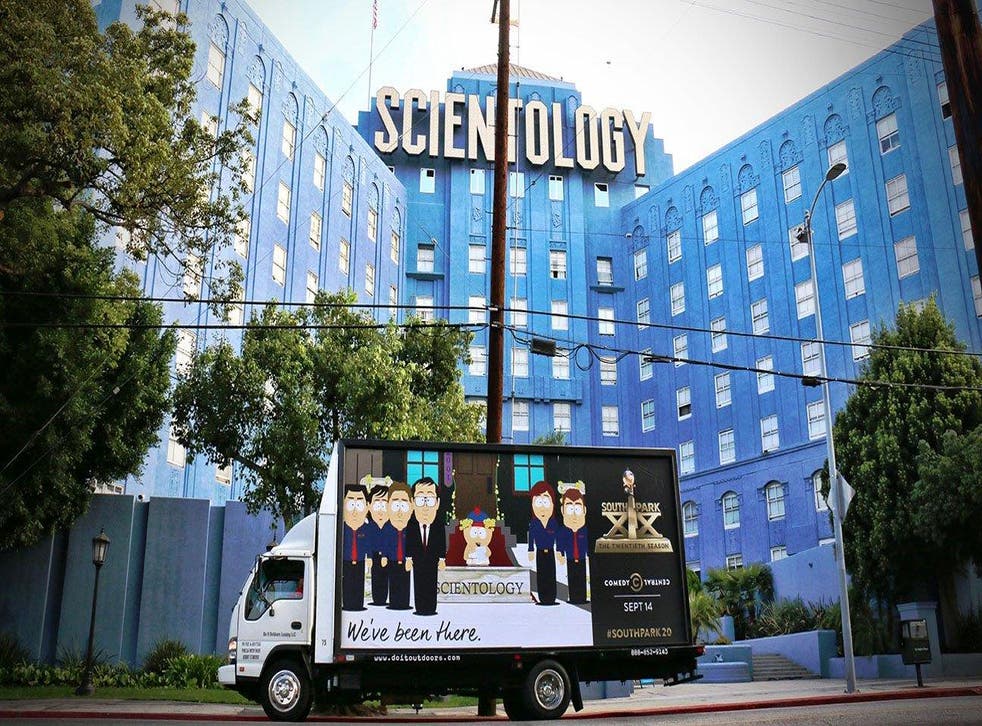 Twenty years on and South Park's creators still have a knack for irritating the powerful. This time, it wasn't Trey Parker and Matt Stone's cartoon that created a ruckus, but the billboards promoting it.
Seven mobile billboards were placed in select locations around the US, each featuring different stills from the cartoon coinciding with the place, all featuring the tagline "We've Been There."
For instance, outside Trump Tower, the marketing team placed a billboard featuring an orange haired Donald Trump from an episode in which he was the Canadian president.
Three of the billboards have incited notable amounts of anger: ones placed outside the White House, the Lincoln Memorial and the Church of Scientology.
The latter saw a truck donning a scene from the infamous "Trapped in the Closet" episode which lampooned the Church and its most famous follower, Tom Cruise.
Speaking to The Hollywood Reporter, chief marketing officer for Comedy Central, Walter Levitt, said: "We knew it was risky. We knew some locations might not be pleased to have us out there, but we thought this is a perfect way to celebrate everything the series has covered in its 19 seasons."
South Park, silent births and Nicole Kidman: The top 10 stories from the Church of Scientology

Show all 10
Levitt confirmed to the publication that "personnel" had asked them to remove the trucks from the three aforementioned locations, adding: "In some cases, the locals were not pleased to have us outside their locations and asked us to leave, but that was all expected, and we completely understand why."
Season 20 began earlier this month, the first episode kicking things off by lambasting the likes of Trump, Clinton, and our obsession with nostalgia.
Join our new commenting forum
Join thought-provoking conversations, follow other Independent readers and see their replies