Stinson Hunter: Ex-partner of man who killed himself after Paedophile Hunter sting warns social media could spark violent witch hunts
Exclusive: Michael Parkes killed himself after he was confronted by Hunter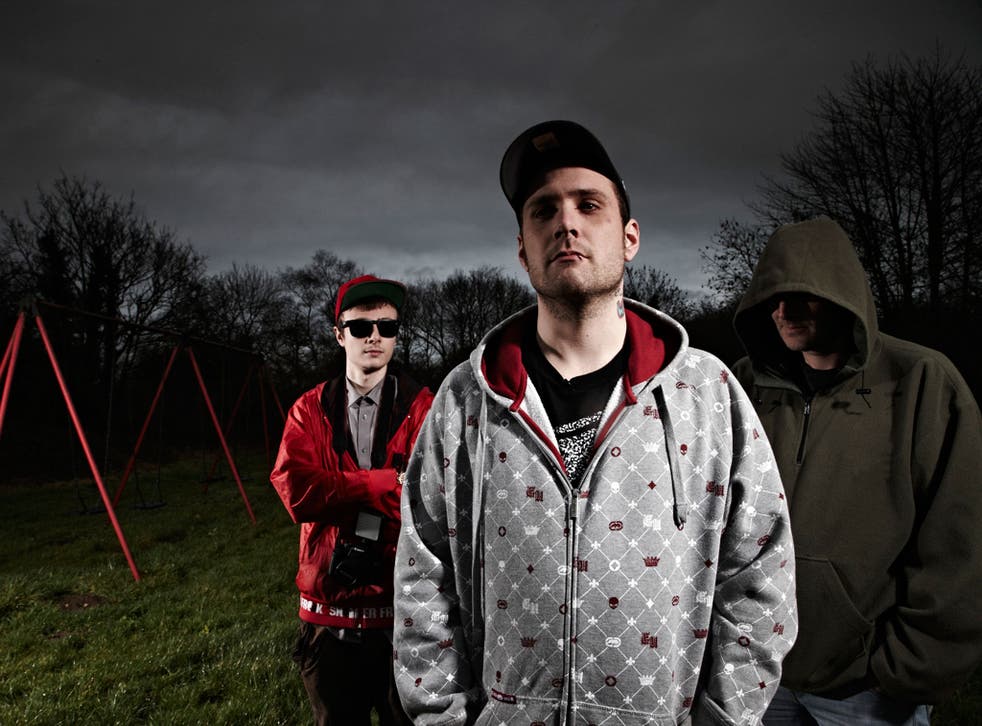 The former partner of a man who killed himself after being snared by 'paedophile hunter' Stinson Hunter has criticised his use of social media in the sting operations, warning it could spark dangerous and potentially violent "witch hunts".
Michael Parkes was found dead days after being questioned by Northamptonshire Police on suspicion of meeting someone he believed to be a 12-year-old girl for sex.
Mr Parkes had allegedly believed he was visiting the house of the young girl, only to be confronted by Hunter and his associates, who contacted the police afterwards. Footage of the incident was used in Channel 4's documentary The Paedophile Hunter.
In the documentary, Hunter and his friends 'Stubbs' and 'Grime' lure and trap sexual predators by posing as underage children online. Any evidence from initial introductions to final confrontations is filmed, passed on to the police and posted on social media.
However, Hunter's methods have sparked concerns from Warwickshire Police and West Mercia Police, who have said his actions could have "could have several serious consequences", including on ongoing investigations.
Rachel, the ex-partner of Mr Parkes and the mother of his child, has warned Hunter's use of Facebook and Twitter as a platform for his videos could see others targeting people they suspect to be paedophiles.
In an interview with The Independent, she explained: "I think one of the biggest dangers right now is for people to try and take things into their own hands – it's so hyped up at the moment.
"The danger is that people could try to copy him but instead of filming out, go out and try and beat them up instead.
"When they [the men in Hunter's videos] are tried and convicted then it's fair enough to share their details, but until that point they are not guilty. The system should be the same as it is for victims – I think that for all crime, not just for this."
Access unlimited streaming of movies and TV shows with Amazon Prime Video Sign up now for a 30-day free trial
Sign up
Rachel says she herself has received messages on social media from people threatening to call Social Services, or accusing her of not protecting her children because of her former relationship with Mr Parkes.
She also voiced concern over the effect these posts and videos can have on families of the men who are 'caught', who could be targeted themselves by members of the public.
"I think it's very, very dangerous, there's a lot of hang the b******* – kill them – I think it's very dangerous. It's like a witchhunt. I personally know one family who have had threats made against them. These guys [who are arrested] are often bailed away from their addresses but because it's on social media, it doesn't matter where you go. Families aren't moved away and they have to deal with an awful lot of grief."
Sting operations should be carried out only by the police, who are trained to manage such situations, she added.
"I think it should be left to the police – the police do this sort of thing, and they don't just go on social media and shout about. It should not be put on social media at all. I don't think Hunter should be carrying out these operations - he doesn't have the training – he had no idea that Michael had a history of mental health problems. I mean, God forgive, that Michael had our son the day [he killed himself] and decided to take his son with him."
Rachel says she chose to speak out now to convey "both sides" of the issue, which she does not feel the documentary was successful in doing.
"I have to say I'm really, really disappointed with the documentary - I thought it would be more balanced than it was," she explained. "It's a really big missed opportunity and something that could have sparked an intelligent debate has just become entertainment for others."
Register for free to continue reading
Registration is a free and easy way to support our truly independent journalism
By registering, you will also enjoy limited access to Premium articles, exclusive newsletters, commenting, and virtual events with our leading journalists
Already have an account? sign in
Register for free to continue reading
Registration is a free and easy way to support our truly independent journalism
By registering, you will also enjoy limited access to Premium articles, exclusive newsletters, commenting, and virtual events with our leading journalists
Already have an account? sign in