Taboo: First look at unrecognisable Mark Gatiss in Tom Hardy's BBC show
The Sherlock actor plays the infamous Prince Regent, later crowned as George IV
Clarisse Loughrey
Tuesday 10 January 2017 10:17 Comments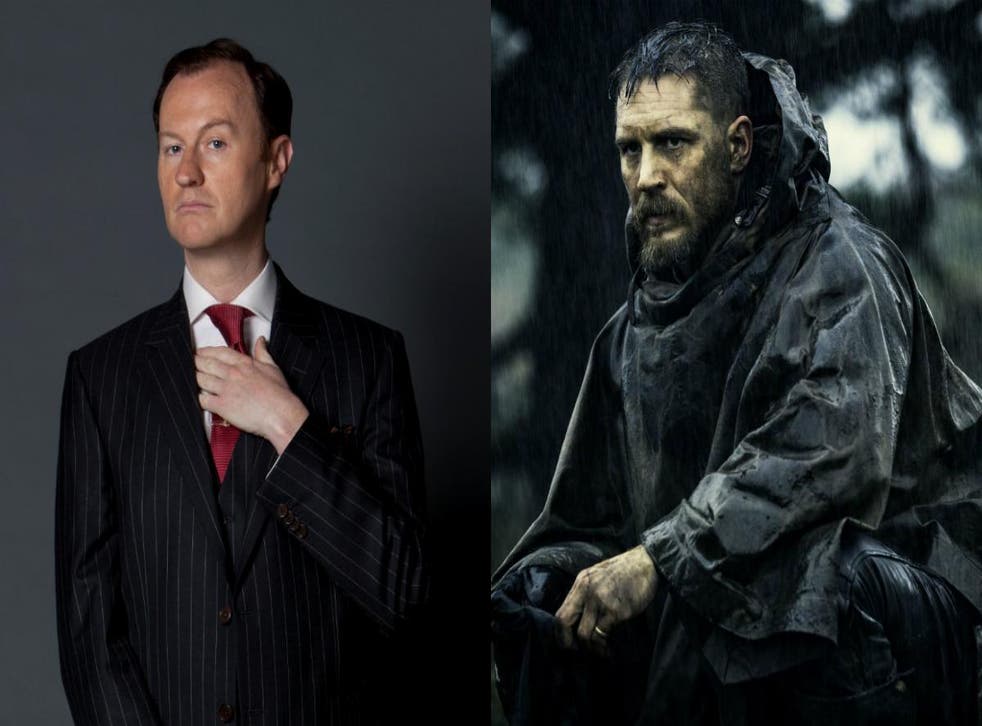 Tom Hardy's gritty BBC One series is bringing on one of the channel's own stalwarts, in the form of Sherlock star, writer, and co-creator Mark Gatiss.
Gatiss is set to play the infamous Prince Regent (later George IV) in Taboo's second episode; with our first look at the character seeing Gatiss look entirely urecognisable under a heavy layer of prosthetics, fitted to imitate the monarch's jowly visage.
Set in 1814 London, Taboo centres on the blunt-talking James Delany, played by Hardy, who returns to England from Africa following his father's mysterious death.
Delany, however, was believed to be dead, his appearance at the funeral disrupting plans made by his half-sister Zilpha (Oona Chaplin) and husband Thorne Geary (Jefferson Hall) to sell an inherited plot of land to the East India Trading Company.
Based on a story devised by Hardy with his father Chips, the show was created by the pair in collaboration with Steven Knight, the man behind the BBC's Peaky Blinders.
Gatiss continues his role as Mycroft Holmes in season 4 of Sherlock; which recently shocked fans with series' biggest twist yet in the season's second episode, The Lying Detective.
The TV shows you'll be bingeing in 2017

Show all 27

You can read our review of the first episode of Taboo here.
Register for free to continue reading
Registration is a free and easy way to support our truly independent journalism
By registering, you will also enjoy limited access to Premium articles, exclusive newsletters, commenting, and virtual events with our leading journalists
Already have an account? sign in
Join our new commenting forum
Join thought-provoking conversations, follow other Independent readers and see their replies