The original Breaking Bad ending saw every character die
And not just the major ones, everybody.
Christopher Hooton
Wednesday 16 April 2014 15:16 Comments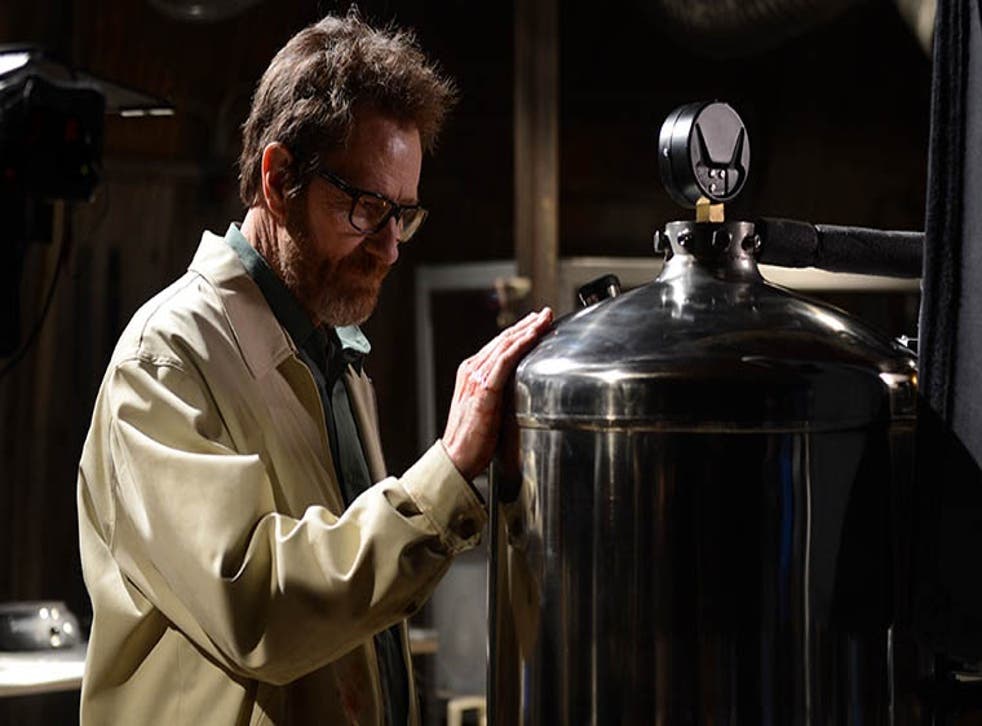 Breaking Bad creator Vince Gilligan has shed light on the alternate endings his team were kicking around when deciding how Walter White should bow out, and if you thought the oscillating machine gun was bloody a finish, it could have been so much worse.
Gilligan was asked in an in interview with Entertainment Weekly whether who lived and who died was in any way governed by plans for spin-offs (what with Better Call Saul having already been discussed), but the writer insisted everyone's head was on the block at one point or another.
"On the face of it, it would certainly read like we were being strategic in our thinking, if not mercenary, to ensure that Saul Goodman stayed alive because we had already talked publicly about our desire to do a Better Call Saul spin-off," he said.
"Having said that, in those final months and weeks of breaking the end of the Breaking Bad story, anything and everything was fair game and open for discussion. We talked a great many times about killing off Saul and we were open to it."
He went on to say that they considered killing not just every major character but everybody, adding:
"We would have done whatever it took to come up with the best, most satisfying ending to Breaking Bad, including killing off Saul. But the more we talked about it, the more we thought, "You know, we don't necessarily want the end of this series to be a bloodbath." At one point, we talked about killing off every major character, and one particularly dark week along the way we talked about killing everybody — having some sort of Wild Bunch bloodbath of an ending. But you live with those ideas for a while and you think, "What do we need to kill all these characters for?"
"Just because an ending is dramatic or perhaps overly dramatic does not ensure that it will be satisfying." We thought to ourselves, "Let's just go with what feels right to us." And there's no mathematics to this. You just have to feel your way through it blindly and go with your gut, and that's what we did. And in the case of Saul, we thought to ourselves, "Saul Goodman is kind of like a cockroach, in the sense that he's probably going to survive all nuclear wars and he'll still be out there somewhere after mankind has become extinct.
"He's a survivor and therefore it'd be weird if he didn't survive. Walter White, on the other hand, got a death sentence in the first act of the very first episode. It would be less than satisfying perhaps if he didn't die at the end of the whole thing."
Walt may have died, but Jesse at least managed to start a new life, with actor Aaron Paul recently saying he imagines him now working as a carpenter in Alaska.
Register for free to continue reading
Registration is a free and easy way to support our truly independent journalism
By registering, you will also enjoy limited access to Premium articles, exclusive newsletters, commenting, and virtual events with our leading journalists
Already have an account? sign in
Join our new commenting forum
Join thought-provoking conversations, follow other Independent readers and see their replies