The Walking Dead season 7 episode 10's Mad Max inspiration explained
There's a reason the show's new faction felt like they came directly from George Miller's franchise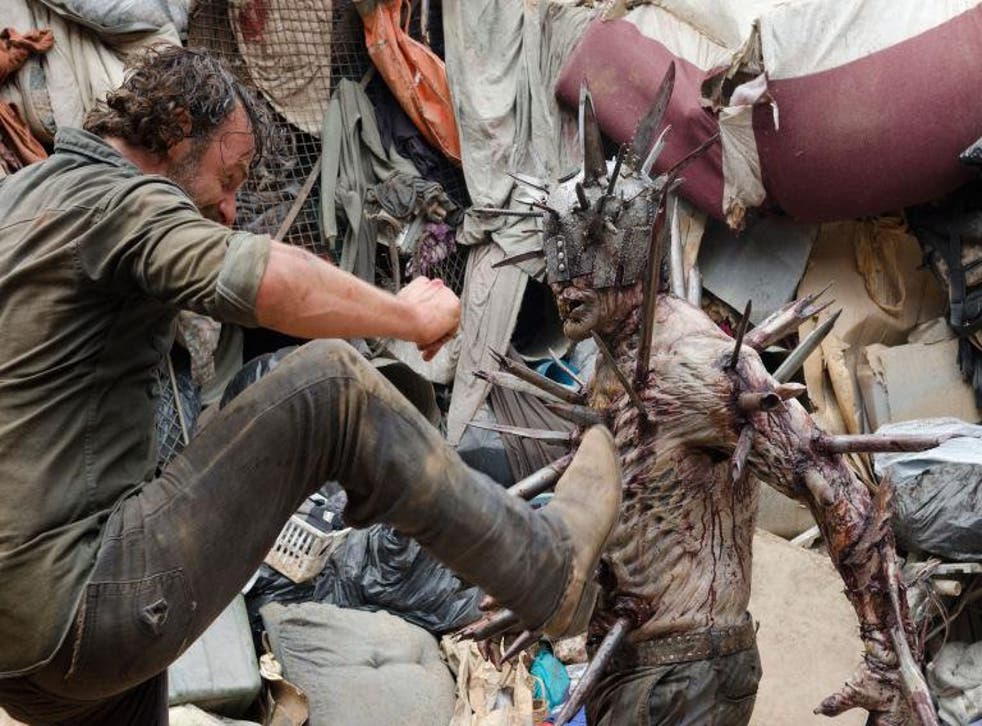 The latest episode of The Walking Dead season seven picked up where last week's left off - with Rick (Andrew Lincoln) and company surrounded by a mysterious new faction we'd never seen before.
It turns out this group - who are unofficially being referred to as The Heapsters and The Scavengers - are unaffiliated to any other, opting to keep themselves to themselves heightened by their mantra: "We take. We don't bother."
Possessing strange haircuts and outfits as well as the fact they reside in what appears to be a scrapheap junkyard, the entire group seem to be very distinctly inspired by Mad Max director George Miller's post-apocalyptic franchise - something that makes a whole lot more sense when considering the episode's production designer Graham 'Grace' Walker produced the franchise's third film Mad Max Beyond Thunderdome.
Speaking about the new additions to TVguide.com, Lincoln said: "Yeah, Grace did Thunderdome. The wonderful thing about this episode, alongside the characters, is this crazy environment that Grace managed to put together in just a few days. He created this incredible environment - it's not a set, it's an environment. And it's shot beautifully. It's wild and weird and very disorienting, which worked perfectly for the sequence with the pinheaded zombie."
Lincoln is alluding to the episode's very own battleground which saw Rick forced into a pit by the group's leader Jadis (Pollyanna McIntosh) to face off against a spiky walker.
You can read our review of the episode - which featured an emotional reunion between two of the show's original characters - here. The trailer for next week's Negan-centric episode, 'Hostiles and Calamities,' has been released showing Eugene as The Saviours' prisoner.
Register for free to continue reading
Registration is a free and easy way to support our truly independent journalism
By registering, you will also enjoy limited access to Premium articles, exclusive newsletters, commenting, and virtual events with our leading journalists
Already have an account? sign in
Register for free to continue reading
Registration is a free and easy way to support our truly independent journalism
By registering, you will also enjoy limited access to Premium articles, exclusive newsletters, commenting, and virtual events with our leading journalists
Already have an account? sign in
Join our new commenting forum
Join thought-provoking conversations, follow other Independent readers and see their replies