Thunderbirds Are Go: New trailer for ITV reboot guaranteed to send you back to your childhood
The new Thunderbirds land on CITV in April
Daisy Wyatt
Sunday 15 March 2015 12:33 Comments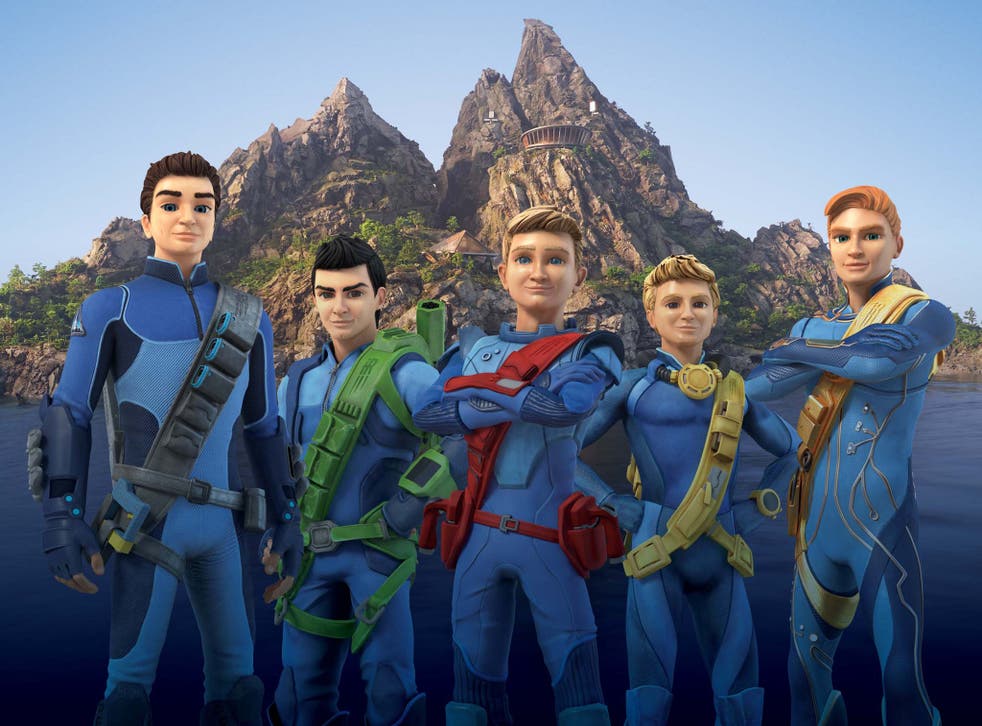 After fans voiced concern about the new CGI Thunderbirds avatars, the first trailer for the ITV series appears to have placated fears about the modernised reboot.
With levels of Hollywood-like drama, the action-packed trailer shows brothers Scott, Virgil, John, Gordon and Alan Tracy as they set off from Tracy Island in their Thunderbird Vehicles when disaster strikes.
The trailer also shows a fleeting glimpse of Lady Penelope's modernised car, although the avatar – which will be voiced by Gone Girl's Rosamund Pike – cannot be seen.
Hipster geek Brains is included in the trailer as he tries to guide the five-some safely into the line of fire with help from modern gadgets and gizmos.
The ITV reboot, which is based on the original Sixties series, has been created using a combination of CGI animation and live-action model work.
Comedian David Baddiel has written the first episode of the new rebooted series, titled "Designated Driver", which will see Lady Penelope's former voice Sylvia Anderson voice the character of the character's Great Aunt Sylvia.
The new series of Thunderbirds Are Go will launch on 15 April on CITV.
Register for free to continue reading
Registration is a free and easy way to support our truly independent journalism
By registering, you will also enjoy limited access to Premium articles, exclusive newsletters, commenting, and virtual events with our leading journalists
Already have an account? sign in
Join our new commenting forum
Join thought-provoking conversations, follow other Independent readers and see their replies