Tommy Cooper biopic 'all lies' claims outraged daughter Vicky
Not Like That, Like This centres on the comedian's rumoured domestic abuse
Jess Denham
Tuesday 22 April 2014 10:20 Comments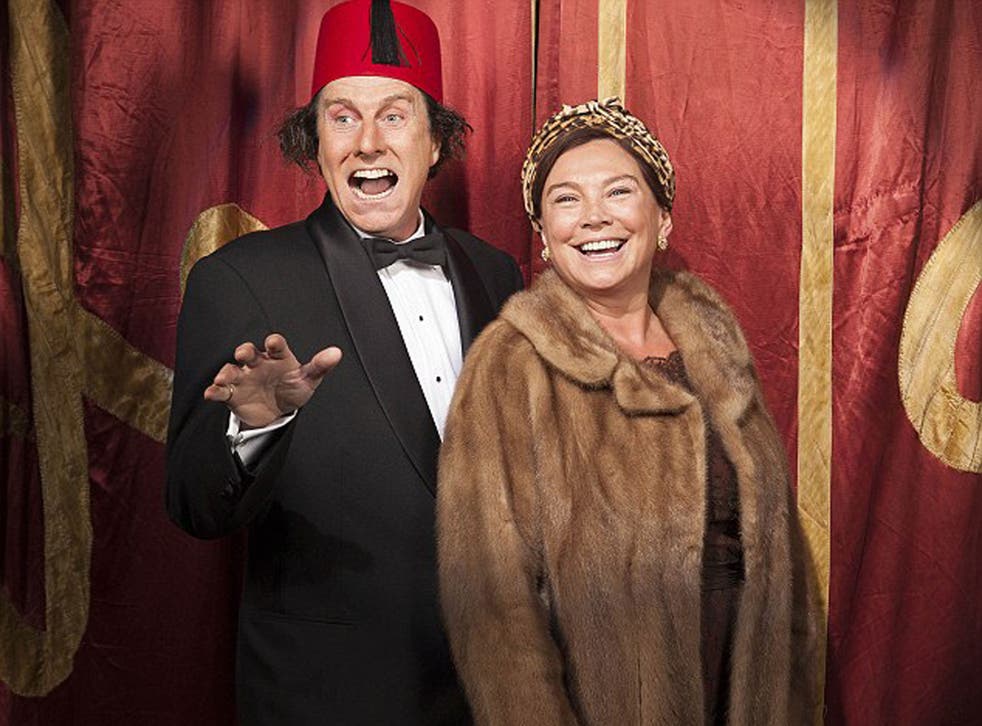 A controversial ITV drama based on the life of comedian Tommy Cooper has been met with outrage from his disbelieving daughter.
Not Like That, Like This, which aired on Monday night, depicted the late 1970s entertainer as a violent alcoholic who hit both his wife Gwen and his lover, personal assistant Mary Fieldhouse.
But Cooper's only surviving child Vicky has attacked the two-hour film as "all lies" and criticised producers for not giving her a strong enough voice in script discussions. ITV has said that Vicky was consulted during the making of the programme.
"If my father were alive he'd be disgusted people were cashing in on his memory like this," the 61-year-old told the Sunday Mirror.
"To be labelled a woman beater is a hugely serious accusation but it's completely false. I never saw him lay a finger on anyone. He'd take out his rage on things, not people, and the next day he'd have a good sense of humour about it."
"He didn't wake up at 7am and start drinking, but he would let his hair down after a performance," she added, in reference to his rumoured alcoholism.
David Threlfall of Shameless fame plays Cooper, who is seen punching Gwen (Amanda Redman) in the street and drunkenly giving Mary (Helen McCrory) a black eye as she tries to make him leave a pub.
Speaking in defence of the biopic, scriptwriter Simon Nye has revealed that he went to speak with Mary and her son before she died in an attempt to get his facts straight.
Cooper collapsed and died of a heart attack in April 1984 while performing live on TV. He was 63.
Not Like That, Like This is based on a 2006 biography penned by Cooper's friend John Fisher, but fans have been voicing their view that the fez-wearing comedian should be remembered for his talent and not speculation over his private life.
Not Like That, Like This aired on ITV at 9pm this evening
Register for free to continue reading
Registration is a free and easy way to support our truly independent journalism
By registering, you will also enjoy limited access to Premium articles, exclusive newsletters, commenting, and virtual events with our leading journalists
Already have an account? sign in
Join our new commenting forum
Join thought-provoking conversations, follow other Independent readers and see their replies