Trevor Noah condemns Trump's response to California wildfires: 'It's the same as his approach to coronavirus'
TV host compared president's handling of wildfires to his coronavirus reaction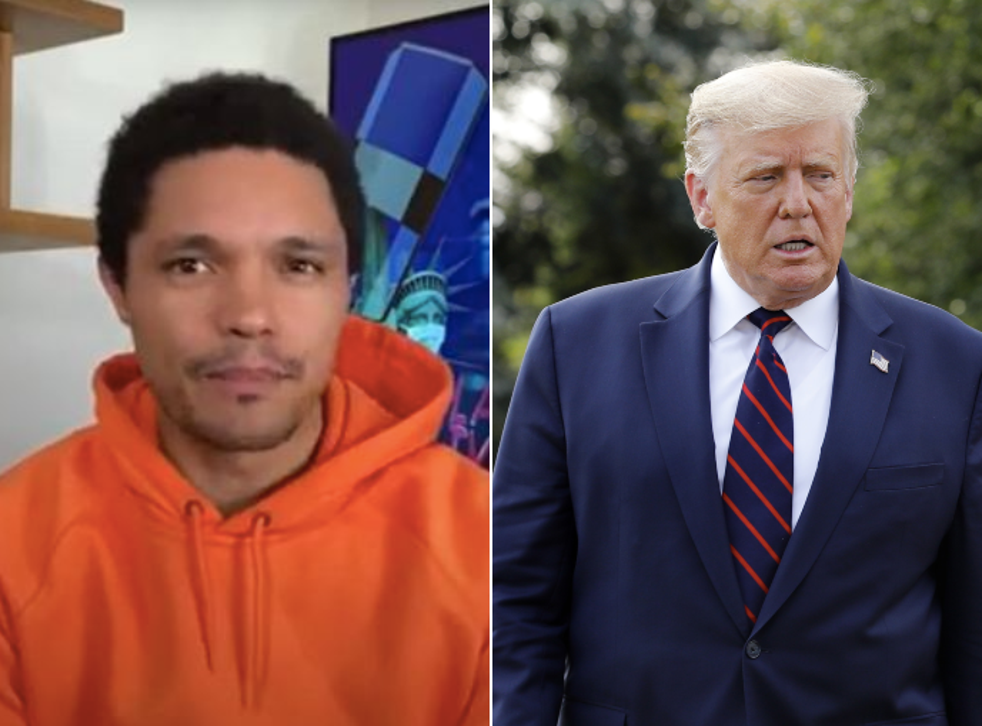 The Daily Show host Trevor Noah has compared Donald Trump's response to California's wildfires to his handling of the pandemic.
"I guess his approach to climate change is the same as his approach to the coronavirus: just deny its existence and then hope it will magically disappear," said Noah.
His comments came after Trump flippantly said "it will start getting cooler" when answering state officials' concerns about climate change.
"Mr President, you're right," quipped Noah. "It will start getting cooler, that's called winter. Gold star."
This year's wildfires are the most catastrophic to hit the western states in living memory. Thousands of California residents are seeking refuge from the blazes and the number of deaths related to the fires continue to rise.
More than 195,000 people have died with Covid-19 in the US since the beginning of the pandemic, according to data collated by Johns Hopkins university.
In March, Trump admitted he had downplayed the virus and its potential impact in an interview with Bob Woodward.
"I wanted to always play it down," he said. "I still like playing it down, because I don't want to create a panic."
Join our new commenting forum
Join thought-provoking conversations, follow other Independent readers and see their replies