The Trip To Italy: Steve Coogan and Rob Brydon back with many The Dark Knight Rises impersonations
The pair will visit restaurants across Italy in their new show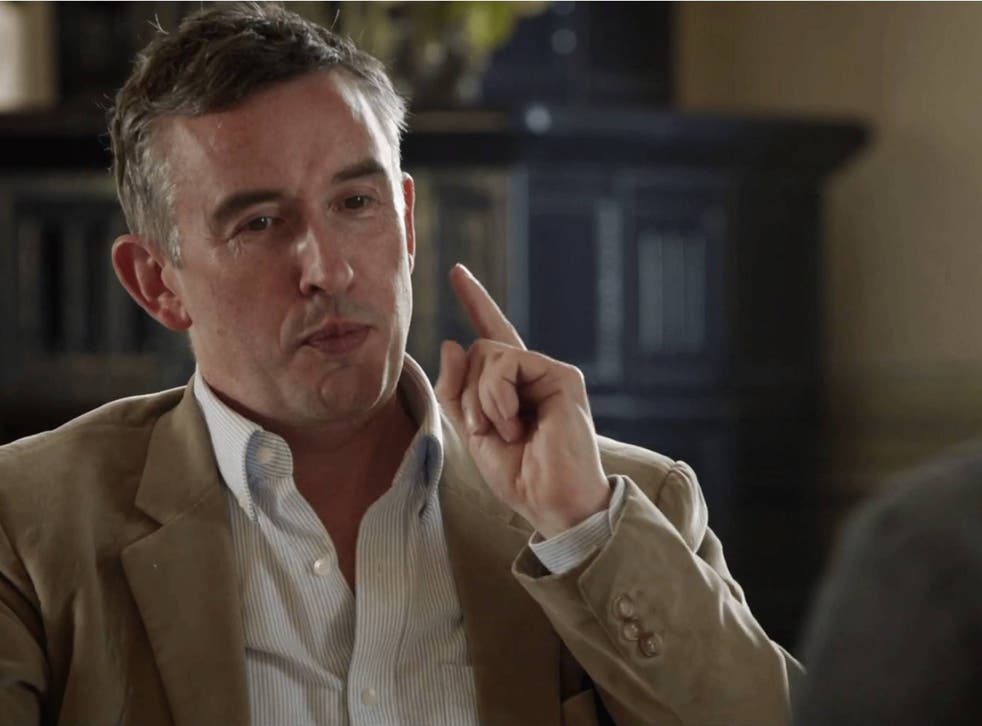 The Trip To Italy has released its first trailer clip, with Steve Coogan and Rob Brydon back at the dining table trading insults and impersonations.
Scroll down for the video
The comedians will play fictionalised versions of themselves once more in the BBC series, this time heading to sunnier climes than the north of England.
Impressions formed a big part of the repartee in the first series and look to be back, with this clip seeing them take on the cast of The Dark Knight Rises.
Brydon kicks things off with a pretty excellent Michael Caine, before the pair joke about how Christian Bale played Batman with his tongue glued to the roof of his mouth and turn their attention to the oft-impersonated Bane.
The Trip To Italy will be directed by Michael Winterbottom once more, with Coogan and Brydon visiting restaurants in Liguria, Tuscany, Rome, Amalfi and Capri.
The sequel had its premiere at the Sundance Film Festival this week and is expected to air in the UK later in the year.
Join our new commenting forum
Join thought-provoking conversations, follow other Independent readers and see their replies