The Independent's journalism is supported by our readers. When you purchase through links on our site, we may earn commission.
Laverne Cox, Billy Eichner and more Hollywood celebrities oppose Trump administration's transgender rights proposal
'This is pure evil'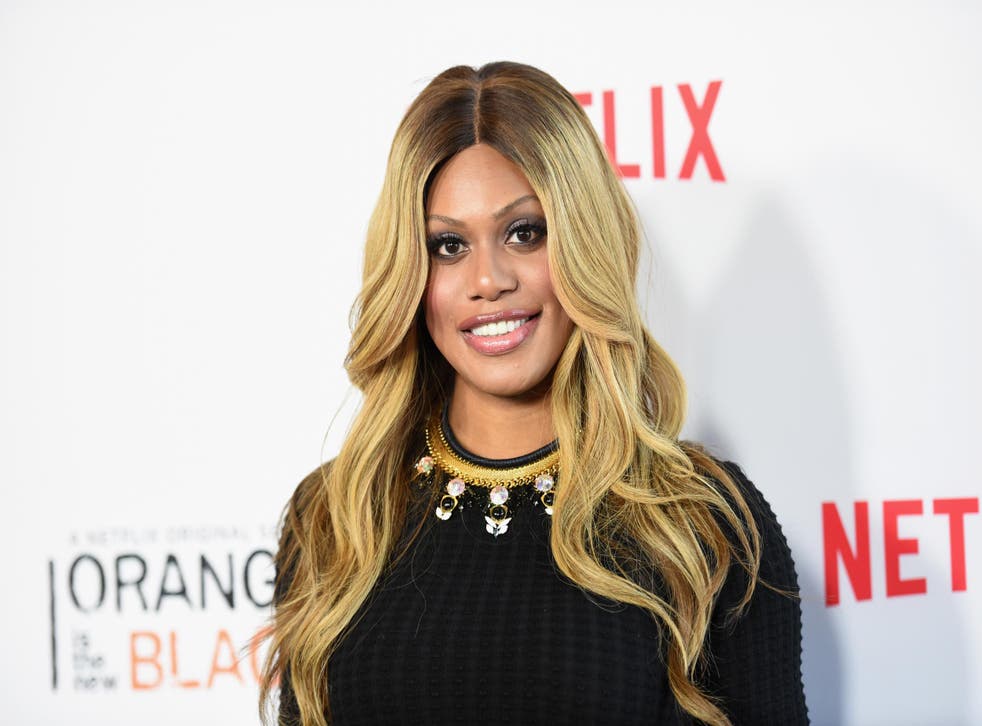 Donald Trump's administration has been at the receiving end of a severe backlash after reports detailed that they were considering revoking civil rights protections for transgender people and requiring Americans to identify as the gender listed on their birth certificates.
The Department of Health and Human Services (HHS) recently outlined a policy which would force people to identify their gender on a "biological basis that is clear, grounded in science, objective, and administrable". The move would potentially reverse the progressive policies put in place by Barack Obama which allow gender to be the choice of individuals.
Laverne Cox, who was the first openly transgender actor to win an Emmy, said on Twitter: "We must not give up the fight. But in the face of this affront on my existence and the existence of my community I choose love not fear. We exist and always have."
Billy Eichner, of Billy on the Street fame, called the policy "pure evil" and called on his Twitter followers "vote like our lives depend on it. Because they do." The musician Moby wrote on social media: "Trans rights are human rights: Damn right."
The policy was outlined in a memo, a copy of which was published by The New York Times. It stated that the sex of an individual "as originally issued, shall constitute definitive proof" of that person's gender. The change would affect approximately 1.4m people in the US who identify as transgender, a different gender from the one at birth, and/or gender non-conforming.
The newspaper reported it would "eradicate federal recognition" of transgender individuals and would require "any dispute about one's sex would have to be clarified using genetic testing". The memo has been doing the rounds since 2017 and further states: "Sex means a person's status as male or female based on immutable biological traits identifiable by or before birth."
Trump's administration has made controversial rulings on transgender issues before. In February 2017, an Obama-era ruling – which stated public schools were required to follow laws against gender discrimination and allow students to use bathrooms based on their chosen gender not necessarily biological one – was rejected.
The best anti-Trump placards from the London protests

Show all 14
In March 2018, the US Bureau of Prisons began to use an inmate's biological gender to determine where they would be housed and which bathroom they could use. The administration also attempted to ban transgender individuals from serving in the US military, but was blocked by several federal judges and opposition from military leaders.
HHS is set to present the latest policy to the US Department of Justice by the end of 2018.
Join our new commenting forum
Join thought-provoking conversations, follow other Independent readers and see their replies