Undressed: Reality TV show where couples strip off and share a bed on first date coming to the UK
The show was a hit in Italy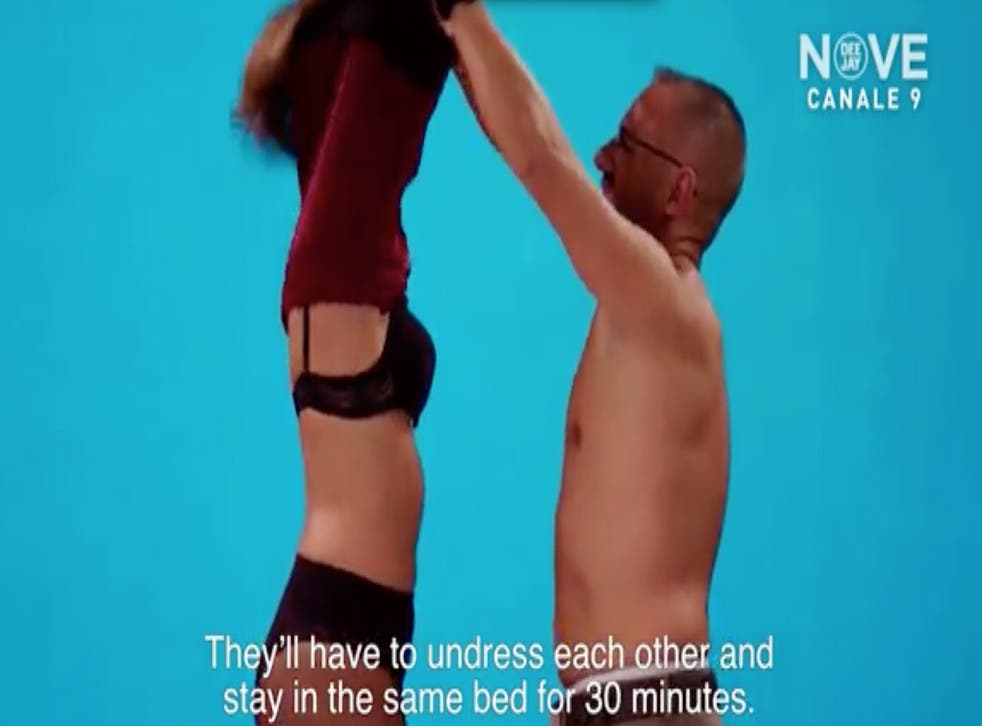 We've done blind dating, we've done going on multiple dates with multiple suitors and picking the best one; now the UK is introducing an all new dating show in which strangers strip off and get into bed on their first date.
The show, titled Undressed, originated in Italy but was such a hit that TLC has picked it up for a UK adaptation.
Basically, two people shake hands, take off each others clothes, get into bed, chat/do whatever for 30-minutes while a big TV screen flashes up questions for them to answer.
They then press a button saying "Yes/No" as to whether they want to stay in bed with each other. Here's a couple from the Italian version hitting it off.
Producers Fizz told The Daily Mail that getting contestants into their undies straight away helps "accelerate intimacy" and explores "the accepted rules of attraction". It has been described as a "brave and beautiful new dating concept".
"Behind the provocative headline, at its heart are funny, adorable and sometimes awkward connections. TLC's mission is to give the nation a boost – this show promises to do just that"
Most memorable reality TV moments

Show all 11
But how will the UK react to such a show? Who knows, but you'll be able to watch it this summer.
Register for free to continue reading
Registration is a free and easy way to support our truly independent journalism
By registering, you will also enjoy limited access to Premium articles, exclusive newsletters, commenting, and virtual events with our leading journalists
Already have an account? sign in
Register for free to continue reading
Registration is a free and easy way to support our truly independent journalism
By registering, you will also enjoy limited access to Premium articles, exclusive newsletters, commenting, and virtual events with our leading journalists
Already have an account? sign in
Join our new commenting forum
Join thought-provoking conversations, follow other Independent readers and see their replies