Unforgotten, series 4 episode 3 recap: Will Cassie and Sunny get the truth out of the suspects, who are already lying to them?
This article contains spoilers for Unforgotten
Unforgotten: Season 4 trailer
Unforgotten was moved from Monday to Tuesday night this week due to ITV winning the rights to air Harry and Meghan's bombshell Oprah interview, leaving many fans of the drama up in arms.
But it was well worth the wait. Episode three kept us guessing as DCI Cassie Stuart (Nicola Walker) and DI Sunny Khan (Sanjeev Bhaskar) finally met all four suspects. But did it bring us any closer to the truth?
Here's a recap of the events of the series to date…
First, a refresher on the first two episodes
A headless and handless body was found dumped in a London scrapyard. The victim was identified as football fan Matthew Walsh, who had been stored in a domestic freezer, probably for 30 years. 
Read more - Unforgotten recap: Everything that happened in series 1-3 of the ITV drama
The freezer was purchased by a recently deceased man, Robert Fogerty, who was busted drink-driving within a mile of where Walsh was last spotted. 
The four other passengers with him in the car – Fiona Grayson, Elizabeth (Liz) Baildon, Dean Barton and Ram Sidhu – became our key suspects.
Read more - Unforgotten, series 4 episode 2 recap: Could Cassie and Sunny's new case involve corrupt coppers?
All of them were, at the time of Walsh's death, newly qualified police officers returning from their passing-out celebration in Hendon. Two of them continue to be serving police officers. 
The first two episodes left us wondering: Is Cassie's newfound zeal for the case about settling scores with the police force who rejected her request for retirement? And why are all the suspects so shady?
What happened in episode three?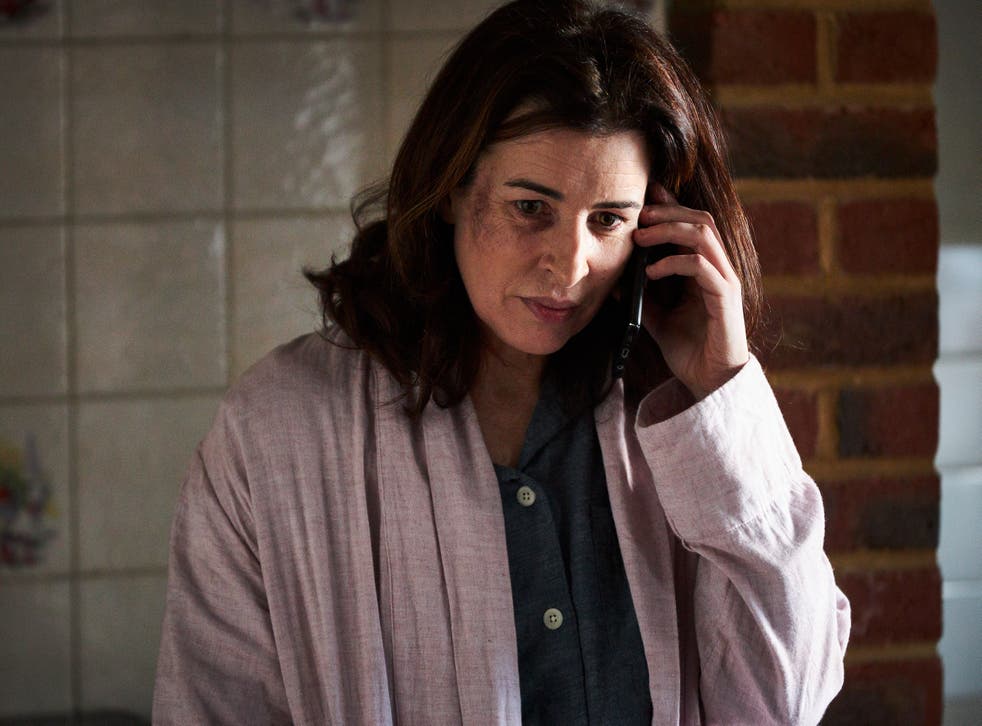 DSI Clive Andrews (Colin R Campbell) wasn't sure there was enough proof to link four former police probationers to the Walsh murder. But with Fogerty dead, Cassie was determined to interview the passengers in his car about the night in question.
All the suspects claimed not to know the victim, but had fuzzy flashbacks when they saw a photo of him.
Read more - Unforgotten review, season 4: A dollop of high-grade ITV magic
In Cambridge, Cassie interviewed Liz (Susan Lynch) – who is about to be promoted to Chief Constable of East Anglia Police – but was a bit awestruck by her superior.
Liz at first claimed to have no recollection of anything about the case, but soon changed her tune when Cassie linked her to the car and "jogged her memory" about Fogerty being stopped for drink-driving.
Liz suddenly remembered she drove Fogerty's car back to his house after he was arrested and dropped the other passengers home. She remembered Ram and seemed to be aware of his career progression, but not the others.
In the Peak District, Sunny interviewed a nervous Fiona (Liz White) who was trying to pull out of a property purchase at the last minute. She admitted to her brother-in-law Mark in secret that she was doing so because she has a criminal conviction and was scared of losing her £50,000 deposit if the mortgage company found out, but she wouldn't disclose what she did wrong.
Fiona claimed during the police interview to remember nothing about the night because she had a drink problem. She said she could vaguely recall Robert and Ram, but not Dean or Liz (despite having looked her up online just before Sunny arrived).
Cassie tracked down a friendly and open Dean (Andy Nyman) in Rochester, who was clearing up after his charity fundraising event when she arrived. He remembered Rob and the night in question but said he had not kept in touch with any of the others. 
Ram (Phaldut Sharma) refused to talk to Sunny, who visited him at his police station in Twickenham, without a brief. Ram then went to a phone box after Sunny's visit to tell a mysterious person: "It's me, we need to meet." 
Fiona shocked Liz by turning up to meet her at work to have an emergency talk. They arranged to meet in the park the next day to avoid being seen, despite having claimed to the police they did not remember each other.
DC Fran Lingley (Carolina Main) found a reliable witness who saw two men chasing the victim – Ram and an unusually tall man. The witness said one of them knew the victim's name. DC Jake Collier (Lewis Reeves) found the rest of the victim's body parts in a fridge after tracing Fogerty's key fob, with "SSS" written on it, to a storage facility called Slough Safe Sound. 
What have we learned about the main suspects this week?
Liz is engaged to the love of her life, Janet (Amanda Douge) and is about to get the job as Chief Constable of East Anglia Police. She isn't your average police officer; she got a classics degree from Balliol College, Oxford. The re-opening of the Walsh case threatens to derail her career. Her mother's carer Eugenia (Mina Andala), who overheard Liz's police interview, used what she knows to pressure Liz into giving her a pay rise. We also know that Liz and Fiona are linked, despite having claimed not to be.
Fiona is a family therapist who lives in the idyllic Peak District with her partner Geoff – who for some reason doesn't know she had a career in the police – and their two children. She claims she had a drink problem that means she can't remember anything about the night Walsh vanished. She only trained to be a police officer because her father was a copper, but as soon as he died, after a long illness in 1991, she left the Met after only 18 months. She has a criminal conviction and wants her brother-in-law Mark to change her name on a mortgage. But at what price? 
Successful businessman Dean seems happy with his wife Marnie (Lucy Speed) and his two children, including adult disabled son Jack (Rory Averdieck). He runs DB Atmospherics, which imports air conditioning systems. He also organises charity fundraisers. Although Cassie finds Dean open and friendly – even rather lovely– when she interviews him, it's clear he has a very shady criminal past. He might be moved to tears by the amount of cash donated at the Jack Barton Trust dinner but is he really so altruistic? He tells Cassie that he left the police force after a few weeks because he didn't like taking orders and isn't a team player. But Cassie disagrees; he's showed plenty of teamwork on his latest charity event. Is he really just underestimating himself?
Read more - Nicola Walker: 'I'm riding on the coattails of the women who came before me'
Ram has multiple misconduct issues including allegations of using drugs, sex workers, and fabricating evidence over his 30-year career as a police officer, claims he has always insisted were false and racially motivated. He has also been accused of being sexually inappropriate by a woman called Lucy Myles, but he takes matters into his own hands and bribes her to let him off the hook.
What lines of enquiry are yet to be explored?
What is Fiona's criminal conviction that makes her want to change her name on the mortgage papers in case it's discovered and she loses her £50,000 deposit?
What favour does Fiona's brother-in-law Mark want in return for helping her?
What are Liz and Fiona going to discuss when they meet up secretly in the park?
Who is the unusually tall man who, according to a reliable witness, chased the victim Walsh with Ram?
Who does Ram call from the phone box after Sunny interviews him?
Now the team have an address for Walsh's older brother Clive from his son Jerome's Christmas cards, will he shed light on what happened to his brother?
DS Murray Boulting (Jordan Long) discovers that Walsh was given a police caution three weeks before his disappearance. Could this provide a connection with any of the suspects?
Now they have the rest of the victim's body, what is the cause of death?
Unforgotten series four continues on Mondays at 9pm on ITV
Join our new commenting forum
Join thought-provoking conversations, follow other Independent readers and see their replies