Video: Bodger and Badger return to campaign against badger cull
Andy Cunningham, AKA Bodger, says at first the cull 'just seemed too barbaric to be true'
James Legge
Thursday 22 August 2013 08:02 Comments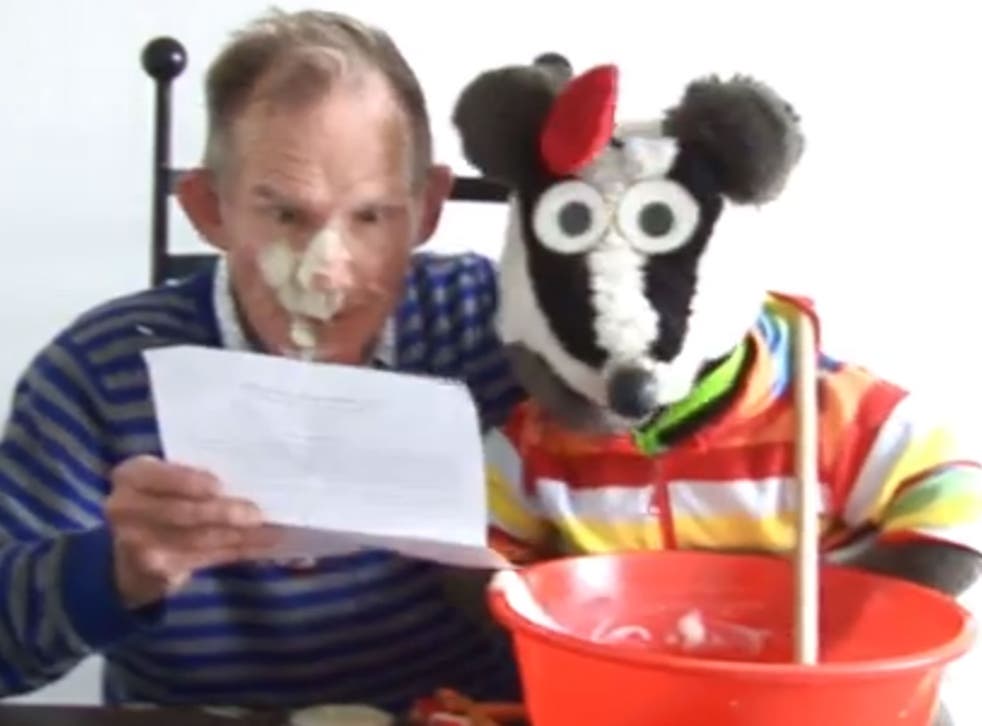 Children's TV favourite of the nineties, Bodger and Badger, has returned for a special video railing against the controversial badger cull.
The show's creator Andy Cunningham, who plays Simon Bodger, has made the video in conjunction with the charity Care for the Wild.
In it, his mashed potato-loving friend/pet/housemate Badger is invited to a shooting event, which turns out to be more sinister than the pair at first believe.
According to the Brighton Argus, Cunningham said: "For a long time Badger and I didn't think the cull would really happen. The idea of people roaming around at night shooting at, and whatever they say, very likely wounding badgers, just seemed too barbaric to be true.
"But when we heard this cull was really going to go ahead, Badger and I thought we ought to do something, because the case for culling just doesn't add up."
The Government hopes to reduce tuberculosis in cattle partly by culling the badger population. The animals are widely blamed for spreading the disease among cows.
A trial cull of badgers in Somerset and Gloucestershire, where bovine TB is rife, is due to begin with the aim of extending it across much of the country if it is deemed to be humane, efficient and safe.
The cull has faced strong opposition, which argues that it is ineffective and unethical.
Earlier this month, David Cameron reiterated his belief that the Government could spend "another billion pounds" dealing with the consequences of bovine tuberculosis, which is partly spread by badgers, if culls do not go ahead.
Mr Cameron told BBC Radio 4's Farming Today: "[The cullings] are going to go ahead."
Register for free to continue reading
Registration is a free and easy way to support our truly independent journalism
By registering, you will also enjoy limited access to Premium articles, exclusive newsletters, commenting, and virtual events with our leading journalists
Already have an account? sign in
Join our new commenting forum
Join thought-provoking conversations, follow other Independent readers and see their replies