The Walking Dead: Andrew Lincoln's mouth filled with 'blood and raw chicken' for finale
Spoiler alert: Lincoln went to gruesome length's for the episode's gory scene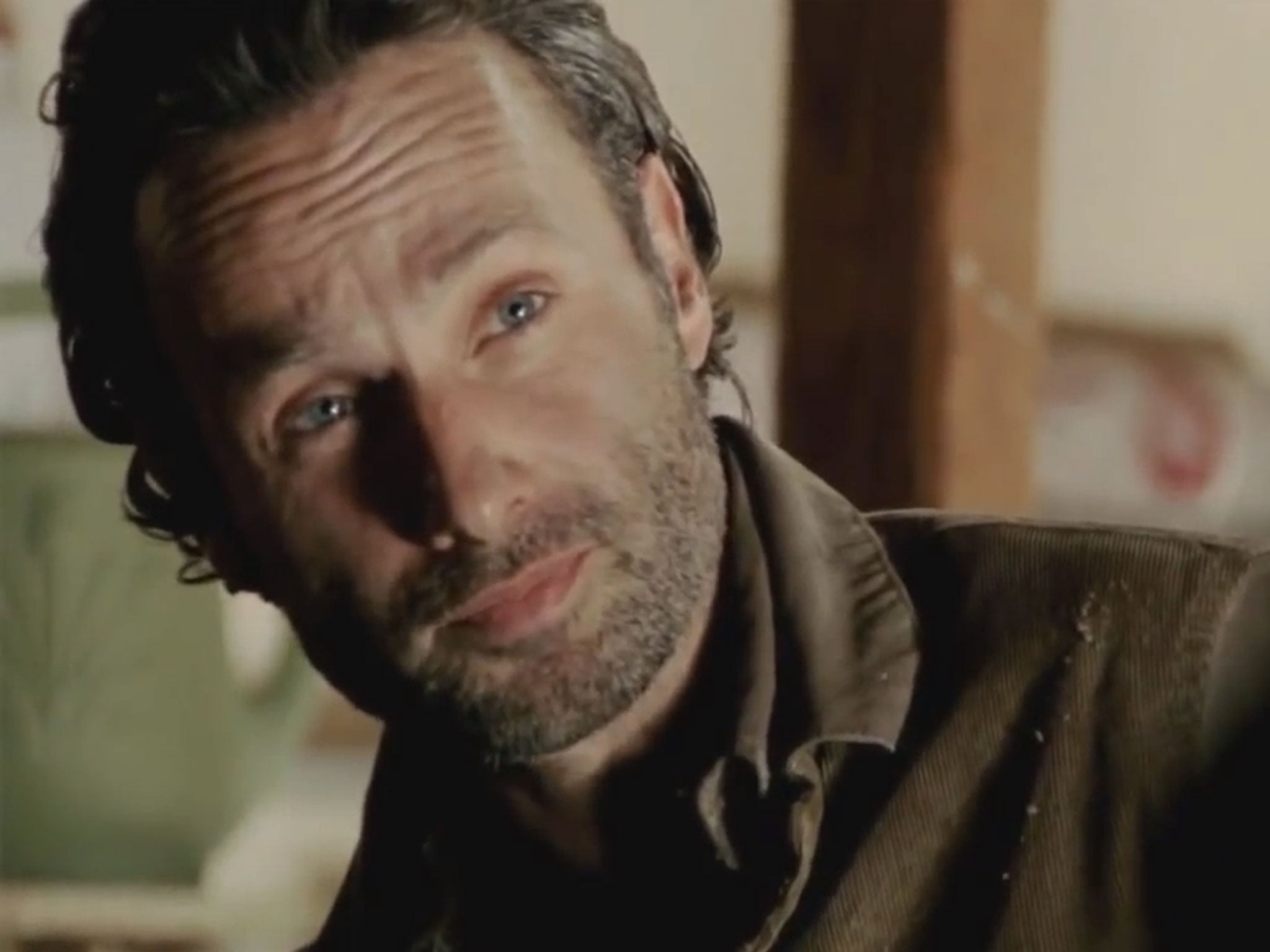 Andrew Lincoln filled his mouth with "blood and raw chicken" to bring his neck-biting scene in The Walking Dead's season four finale to life.
Lincoln's character Rick Grimes tore a man's throat out with his teeth after an armed gang held his group at gunpoint in the closing episode that aired in the UK last night.
"Greg Nicotero (special efforts co-ordinator) kept sidling up to me in the week leading up to the shooting of this scene and he kept saying, we've got to talk about the gag, meaning the bite gag," the English actor told live chat show Talking Dead.
"He said 'chicken or beef' and I was like, "Well I suppose everything apparently tastes like chicken, so I'll shoot for the chicken'. Then he went 'cooked or uncooked' and I knew it was a test.
"I just went, 'Well what would be the closest to real flesh?' and he went 'uncooked' and I said, 'Well, then that's what I'll be doing'. At 4.30 in the morning with a mouth full of blood and raw chicken, it was the wrong call."
Creator Scott Gimple has hinted that the show's next run will be a "nuclear weapon" and go to "new places" beyond Terminus.
"We're really excited about it, the writers are working very hard," he said. "We're looking at all the new places we're going. It's going to be an incredible season, it's going to be completely different from this year."
Join our commenting forum
Join thought-provoking conversations, follow other Independent readers and see their replies