The Walking Dead season 7 episode 3: Easy Street writer delighted his song's being used for torture
'Exactly how the song got into their hands is a mystery to me'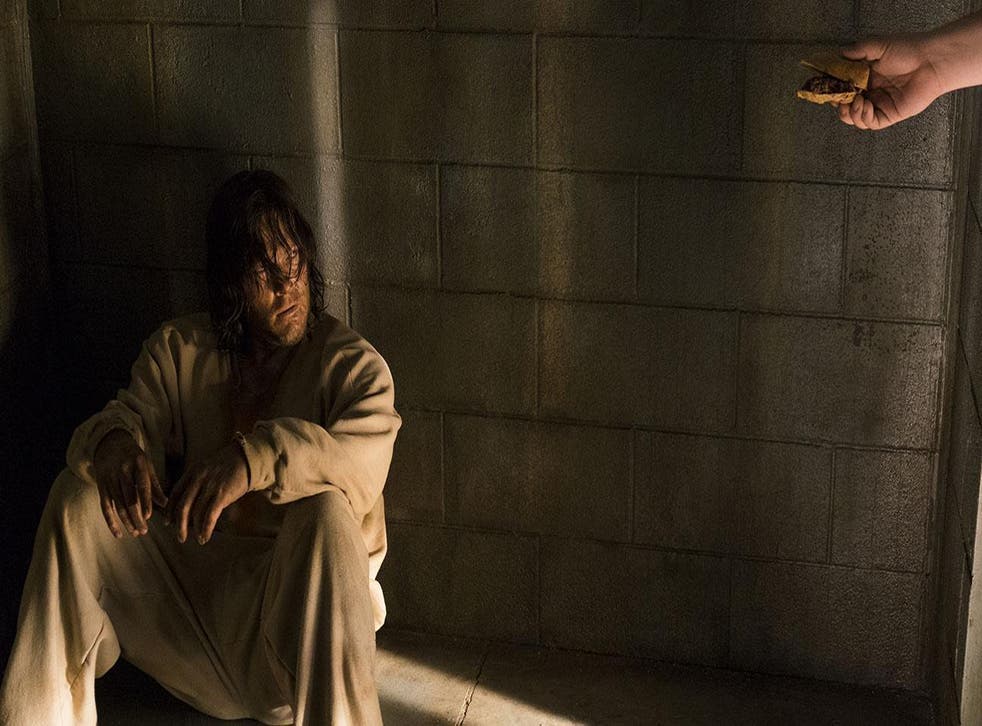 Having seen episode three of The Walking Dead season 7, you'll no doubt be humming a certain song used by the Saviours as a torture tactic to prevent Daryl (Norman Reedus) from sleeping.
This song - if you couldn't tell from its lyrics - is called "Easy Street" by a little-known band called The Collapsable Hearts Club which we found out thanks to a small bit of Shazaming. We tracked down its writer Jim Bianco to find out how it came to be featured in the AMC series.
It turns out Bianco's not too sure how producers found his song but was initially confused as to why they would want to use such a happy sounding song in a show about the undead.
"Exactly how the song got into their hands is a mystery to me," he said, "but when they heard it, the show reached out and asked to use it.
"I didn't really understand why a show like The Walking Dead would want to use such an upbeat over-the-top, in your face "happy" song but now I understand - to torture someone, of course."
Bianco has no qualms about it being remembered as the song Daryl got tortured to citing its usage as "genius."
"I think the show used it brilliantly; framing such an upbeat song as a torture advice is a work of genius by the music supervisor.
"We're happy to be a part of such creative use of music in such an iconic show."
He went on to say that the song, inspired by crooning legend Frank Sinatra, is about "...those rare moments in life when you're holding the winning card."
"The song just fell out of my mouth when I was driving one day," Bianco continued, adding, "I can actually recall the moment quite clearly.
Access unlimited streaming of movies and TV shows with Amazon Prime Video Sign up now for a 30-day free trial
Sign up
The Walking Dead Season 7 Episode 4 Preview
"I revisited that moment tonight when I was watching the episode - it's amazing to me that a fleeting moment a few years ago can make it into the ears of millions of people at once."
You can listen to the song - which features the vocals of Petra Haden - below.

Interestingly, the song only became available to stream on Spotify last Friday (4 November) meaning it technically wouldn't actually exist within the post-apocalyptic world of The Walking Dead which began in 2010.
The episode, titled 'The Cell,' was uncharacteristically high on music kickstarting with The Jam song "A Town Called Malice" as well as Roy Orbison's "Crying" which paved the way for the episode's most heartbreaking moment.
This week saw the return of Negan, as well as the introduction of Saviours' compound the sanctuary - here are the episode's five major talking points.
The Walking Dead airs in the UK Mondays at 9pm on FOX.
Join our new commenting forum
Join thought-provoking conversations, follow other Independent readers and see their replies