The Love Island cheat sheet: your guide to the hottest show of the summer
Don't know your muggy from your melt? Here's how to fool your friends into thinking you've been a devotee since day one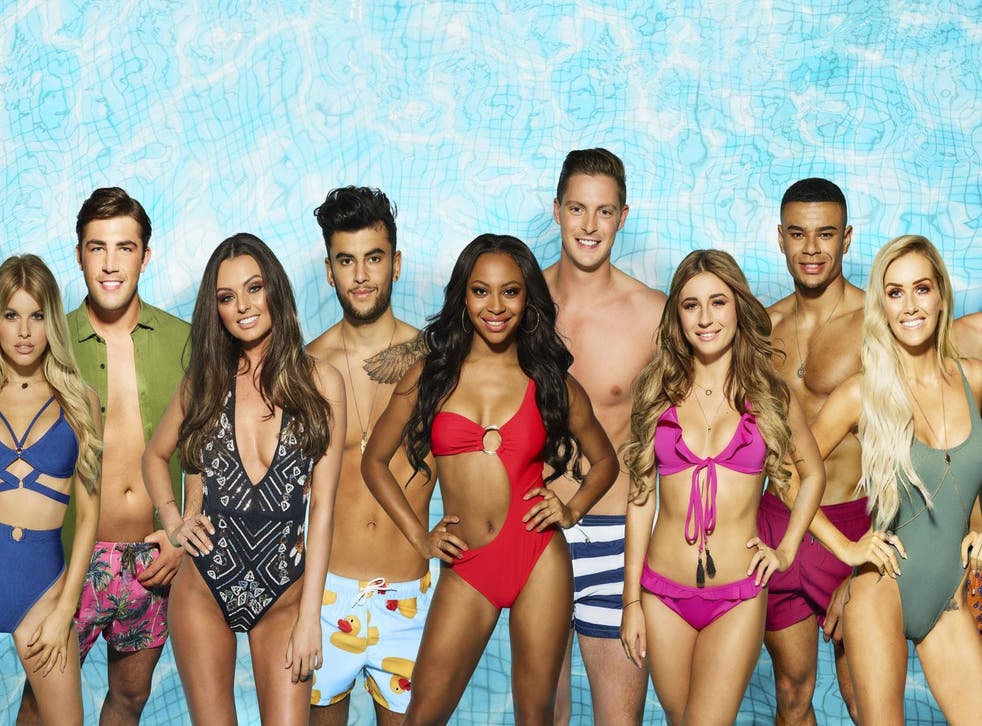 Love Island 2018 may be the show everyone is talking about, but it's not easy joining in the conversation if you don't knjow what everyone is on about. Grafting, say what? Muggy Mike who? Beach Hut where? It's ok, if you missed the first two series and last summer's whirlwind seven weeks, we've got your back. Whether you want to appear in the know to your mates, or need a quick catch up before getting well and truly invested, this handy Love Island cheat sheet has got you covered.
What's it all about?
Love Island is a show about a group of young, tanned, single twentysomethings who head to a Majorcan villa to find love. There are weekly coupling up ceremonies where islanders pick who they want to partner up with, and if you're not in a pair you risk getting dumped from the island.
At the end of several weeks' flirting, the most popular couple in the viewer vote shares £50,000. Along the way producers throw in twists and turns including games where secrets are revealed and saliva is swapped (yes, really). Last year, they even unveiled a second villa and 12 new contestants. Anything can happen.
What about those strange words?
A crucial (but confusing) Love Island feature is the lingo. While you don't need to be word perfect to watch the show, dropping a couple of key words into post-episode chats will fool anyone doubting your crackin' on credentials.
Muggy – someone who behaves in an underhand way. Last year "Muggy" Mike Thalassitis was so named because he stole Chris Hughes' partner Olivia
Graftin' – putting the work in with the object of your affection
Crackin' on – flirting/getting on well
Prangy – feeling ill at ease or getting doubts about your partner
Pied – getting rejected or ignored by a friend or love interest
A melt – someone who acts soppy
Stick/put it on someone – flirting (again)
A sort – an Essex term for someone attractive, usually a woman
My type on paper – what you usually go for in a partner
What's the villa like?
The villa is where most Love Island action takes place. It's a massive house complete with hot tub, infinity pool, incredible views and the signature Love Island decor (think a hot pink, lime green and turquoise colour scheme). There's also a secret hideaway for dates and the Beach Hut where contestants discuss the days' events. Oh, and the islanders all have to bunk up in one big bedroom and share a bed with their current partner, which can get pretty awkward.
How can I watch it?
The best way to get clued up is by actually tuning in. Love Island 2018 is currently airing nightly at 9pm on ITV2, and the first two series are available on Netflix, so you could spend your entire summer watching it if you wish (we won't judge).
To see more Proper TV, click here
Register for free to continue reading
Registration is a free and easy way to support our truly independent journalism
By registering, you will also enjoy limited access to Premium articles, exclusive newsletters, commenting, and virtual events with our leading journalists
Already have an account? sign in
Register for free to continue reading
Registration is a free and easy way to support our truly independent journalism
By registering, you will also enjoy limited access to Premium articles, exclusive newsletters, commenting, and virtual events with our leading journalists
Already have an account? sign in