Britain's Great War (BBC1), TV review: 'Memories from the home front humanise Paxman's war story'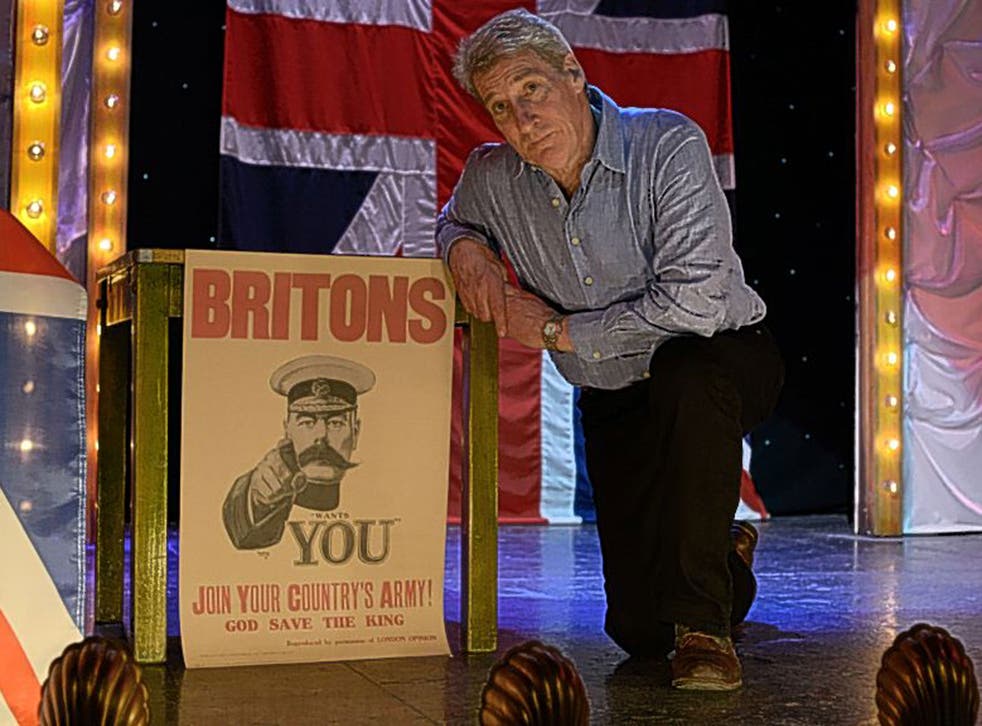 When Jeremy Paxman stood on Westminster Bridge and recounted the events of 4 August, 1914, just the familiar authoritative tone of his voice made 100 years ago feel like today. He could have been reading the headlines on Newsnight.
As the opening sally in an ambitious four-year campaign, Britain's Great War has a job to do, and the BBC clearly felt Paxo was the man to do it. His inclusion as presenter says "serious" and it says "knowledgeable". Only that's not all we were promised from the BBC's First World War Centenary coverage. Adrian Van Klaveren, the senior executive in charge, said programming would also explore "different perspectives".
We did hear several stories that added humanising detail to the well-rehearsed stats and historians' talking points. There were the MPs who publicly wept as war broke out, the 500 Imperial Indian Army soldiers given a traditional cremation in Brighton and the thank-you letter that a German spy wrote to his captors the night before his execution. Paxman even expanded his usual portfolio of presenting expressions (disdain, irritation, bemusement) in order to convey all this with sensitivity.
There were glimpses too of the kind of turgid war documentary this might easily have been, including a chummy chat with Downton Abbey creator Julian Kitchener-Fellowes, regarding his great-grand uncle by marriage, Lord Kitchener. But we also heard from those voices less often given prominence. Violet Muers, now 105, was just a girl when she witnessed the German bombardment of Hartlepool in December, 1914 ("I was horrified. I thought they were coming any minute through the door to kill us"), and, most moving of all, a woman called Valerie Frost, who lost two uncles on the battlefield.
Evidently, the BBC has acknowledged that this war isn't just fodder for a paternalistic lecture, but a still-present history that belongs to us all, and it has made a documentary to reflect that. "I wonder what they would think now if they were watching all this talking about them," said Valerie, unprompted, as Paxman considered a photograph of two uniformed young men. "I think they would be pleased. I think they would be proud that we are still remembering the sacrifice they made," she concluded. And for once, the Newsnight presenter had nothing more to add.
Register for free to continue reading
Registration is a free and easy way to support our truly independent journalism
By registering, you will also enjoy limited access to Premium articles, exclusive newsletters, commenting, and virtual events with our leading journalists
Already have an account? sign in
Register for free to continue reading
Registration is a free and easy way to support our truly independent journalism
By registering, you will also enjoy limited access to Premium articles, exclusive newsletters, commenting, and virtual events with our leading journalists
Already have an account? sign in
Join our new commenting forum
Join thought-provoking conversations, follow other Independent readers and see their replies