Britain's Poshest Nannies, TV review: What does it take to be a modern-day Mary Poppins?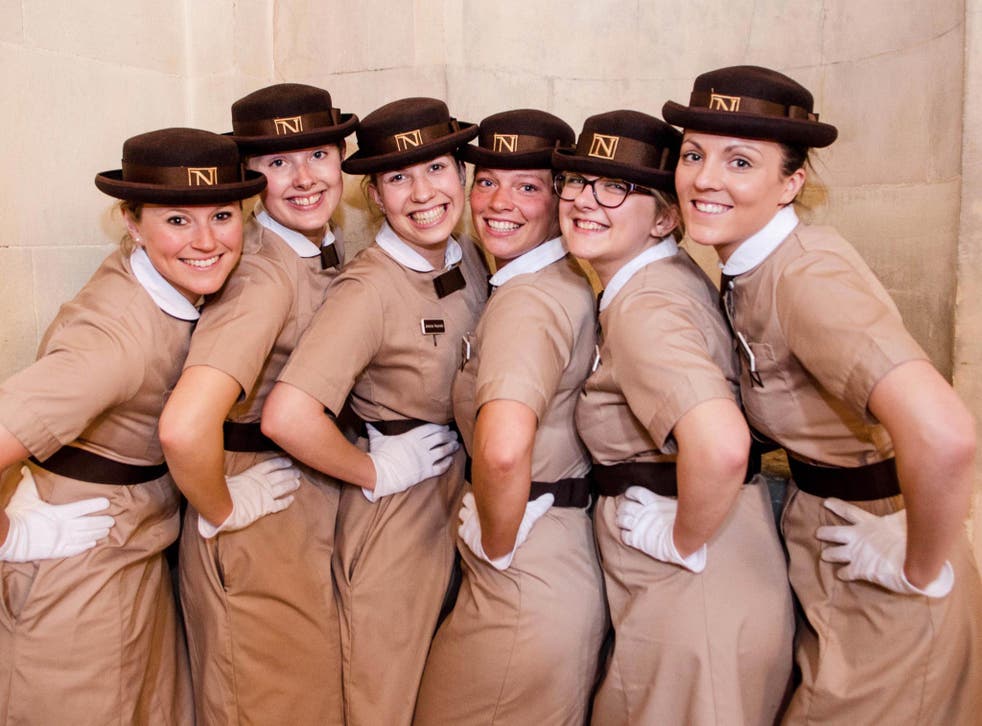 Last week "style icon" Prince George landed his first Vanity Fair cover, but that 11-month-old infant didn't do it on his own. Behind every great baby there's a great nanny, and not just any great nanny, but a Norland Nanny. Or Britain's Poshest Nannies, as the title of last night's ITV documentary would have it.
Norland College in Bath has been transforming frivolous young women into stern old matrons since it was first founded in London in 1892. These days it offers a three-year degree BA course in Early Years Development and Learning, but maintains its reputation as the place to source a nanny for your town house, country house or Caribbean retreat. Norland nannies can expect to earn around £50,000 a year, once fully qualified (around twice the average child-minder's wage), and pay fees of £13,000 a year to complete the course.
At least £9,000 of that must go on their uniforms, a pleasingly oldfangled combination of felt boater hat, neat gloves and calf-length skirt, in various dour shades of brown. The Norland hair is worn in a bun that must sit in line with the ears – anything above would be sluttish, presumably. So when the students of Set 36 gathered at Paddington Station, it looked like the Mary Poppins convention had just flown into town. "When you have an umbrella up, that's when you get the most attention," commented one embarrassed young lady.
What complex curriculum produces these A-list nannies? Lessons at Norland include defensive driving in case of paparazzi attack, how to make up a vintage Silver Cross pram and how to work an Aga. All fun and games, but does it actually make them better nursemaids? Since this documentary never followed up with the students after they'd settled into their high-society placements, we couldn't be sure. Britain's Poshest Nannies was like the introduction to a good documentary, with its juicier second part missing.
Join our new commenting forum
Join thought-provoking conversations, follow other Independent readers and see their replies