Cake Bakers and Trouble Makers: Lucy Worsley's 100 Years of the WI, TV review: the naked truth behind the war
Worsley's inquiring conversations  with WI members celebrated the organisation's unsung heroines
Ellen E. Jones
Monday 20 July 2015 16:51 Comments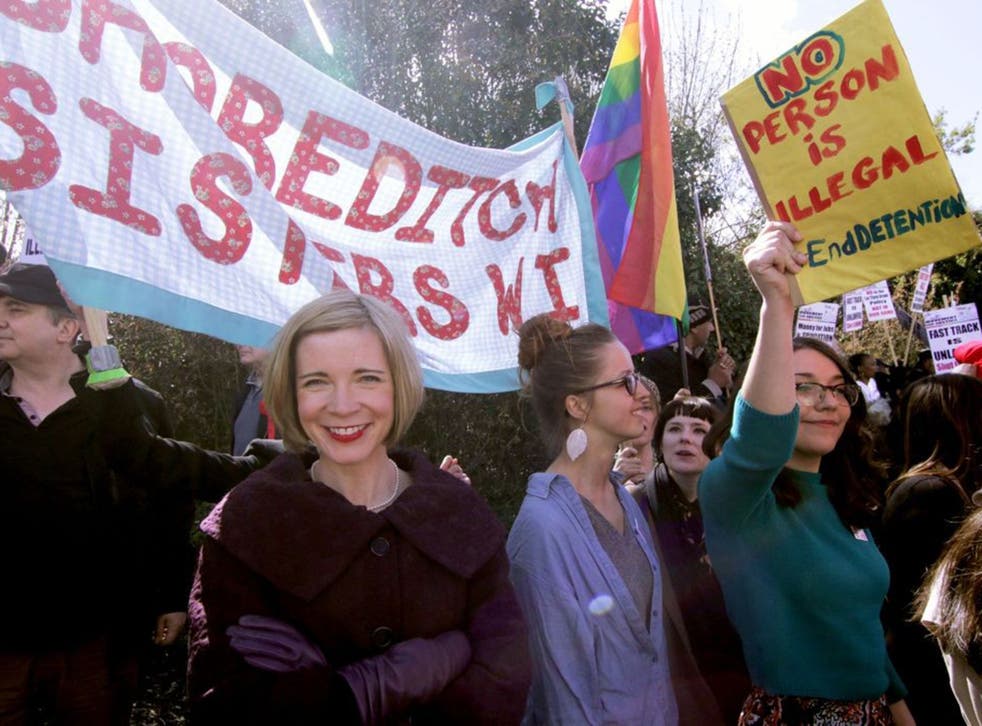 Much of the heavy-lifting work to revive the image of the Women's Institute had been done before Cake Bakers And Troublemakers: Lucy Worsley's 100 Years Of The WI aired on BBC2 last night.
Thanks to several enthusiastic newspaper features, we already know about the youthful activists at such fourth-wave feminist branches as the Shoreditch Sisters, Gothic Valley and Borough Belles. The big surprise, then, was learning, not that the WI now has a radical streak, but that it always has done.
In the three years between the founding in 1915 of the UK's first branch (in a Welsh garden shed) and partial women's Suffrage in 1918, the traditions of this new sisterhood provided a first taste of democratic participation to its members. They debated the issues of the day, voted on resolutions and took strict turns hosting tea and cake sessions, so that one week a kitchen maid might be serving the lady of the manor, but the next the lady would be serving the maid.
Over the century, there followed campaigns for better housing for the rural poor, passionate calls for equal pay, and that risqué nudie calendar that gave rise to a hit Helen Mirren film. So it wasn't all jam and "Jerusalem", but it's fair to say there was quite a bit of that, too (only, the jam was a vital contribution to the war effort and Sir Hubert Parry's hymn was chosen as an anthem because of its now forgotten connections to the Suffragette movement).
The neat attire of historian Lucy Worsley sometimes references the fashions of Fifties housewives, but that's not the only way in which she was the perfect person to help sum up this organisation's essential character. Her companionable, yet still inquiring conversations with fellow academics and current WI members celebrated the organisation's unsung heroines, while also confirming that there is some truth behind the stereotype of the bossy, middle-class woman who always knows what's best. This combination of qualities had, said Worsley, "allowed the ladies of the WI to become both the country's backbone and its most surprising revolutionaries".
Register for free to continue reading
Registration is a free and easy way to support our truly independent journalism
By registering, you will also enjoy limited access to Premium articles, exclusive newsletters, commenting, and virtual events with our leading journalists
Already have an account? sign in
Join our new commenting forum
Join thought-provoking conversations, follow other Independent readers and see their replies