Chris Rock 'Tambourine' Netflix review: In first special in 10 years, comedian discusses his recent divorce: 'I fucked up; I cheated'
New stand-up goes through the motions before suddenly getting very real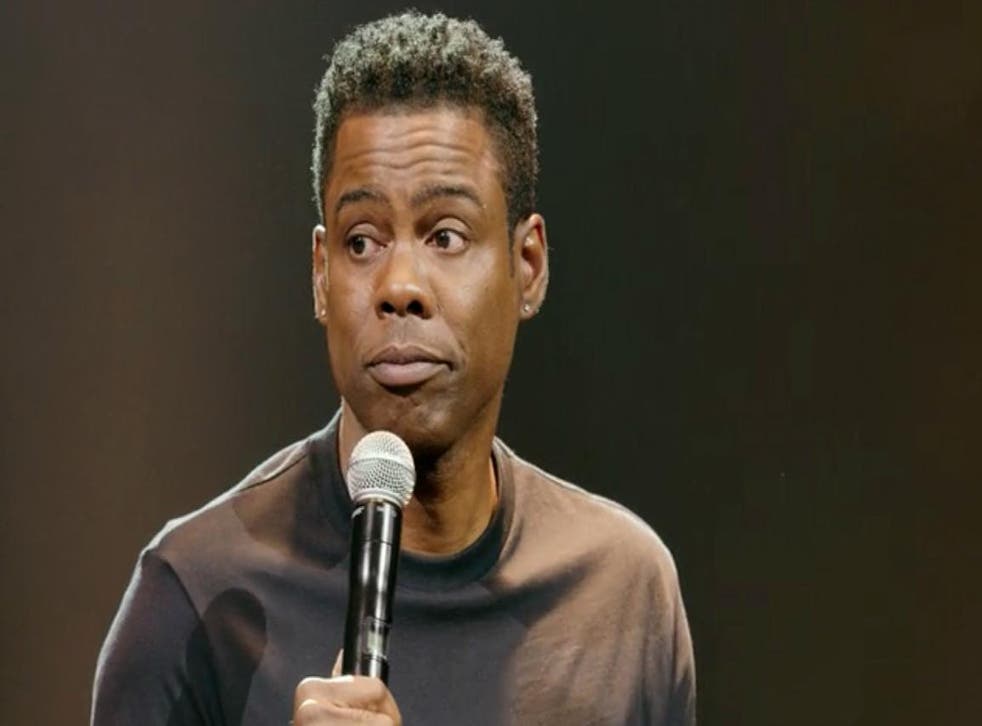 A landmark Netflix special with zero staging and fuss seems to be the thing to do if you're a heritage-level male entertainer at the moment, whether it's David Letterman's minimalist talk show or Dave Chappelle's similarly direct stand-up series.
Chris Rock is the latest to be tempted to the streaming service, with Tamborine dropping today - an hour and four minutes of him on stage in Brooklyn. The show should probably just be called An Hour And Four Minutes as there's no real structure to it or overarching theme. "You would think the cops would occasionally shoot a white kid just to make it look good," he opens Tamborine with, spending the first half dealing with police brutality, gun control and thin-skinned millennials. It feels like Rock is going through the motions, really, especially when - with a ton of fish already lying shot in the barrel - he gives a comedic reading of the Old Testament, surely one of the biggest tropes in stand-up comedy.
There's a funny bit about the sobering drive from the airport to the resort on Caribbean holidays and he's gifted at summarising situations (on Trump's election - "we got rid of bullies, then a real bully showed up and no-one knew how to handle it", on snowflake-ness - "pressure makes diamonds, not hugs") but the routine starts to feel pretty worn pretty quickly.
It turns out he's buried the good stuff later in the set, though, or perhaps been building up to it.
Rock divorced in 2016 and decides to open up about it, or else just get out in front of the salacious details before they become gossip.
"I fucked up," he states, grin vanishing. "Divorce, man. It's my fault, coz I'm a fucking asshole. I wasn't a good husband. I didn't listen. I wasn't kind."
Beat.
"I cheated. I was on the road and ended up sleeping with three different women. It's fucked up."
He's not proud of it and genuinely seems to be trying to atone, warning the audience off pursuing extra-marital, carnal desires out of arrogance like he did. It's very often when comedians are at their most brutally honest and self-deprecating that they're funniest, and indeed this admission leads to the best material of the night, Rock managing to find gallows humour in his grim custody battle and lamenting modern relationships in a way that is clearly informed by his own experiences.
"You don't miss anyone anymore," he says, decrying how we're all constantly in communication in the iPhone age. "You don't wanna talk [after work]? I already know everything you did today!" Fuck your partner even if you're not in the mood, he implores the audience, before outlining the sadness of returning to dating at his age, from trying to hit on Rihanna and having her regard him like an uncle to using his real name on Tinder.
There's pain in the jokes and it's gripping watching a man bare his soul stage; a marked step up form the first half of Tamborine that doesn't seem to really have one.
Join our new commenting forum
Join thought-provoking conversations, follow other Independent readers and see their replies