Clothes to Die For, BBC2 -TV review: The devastating story of the West's real fashion victims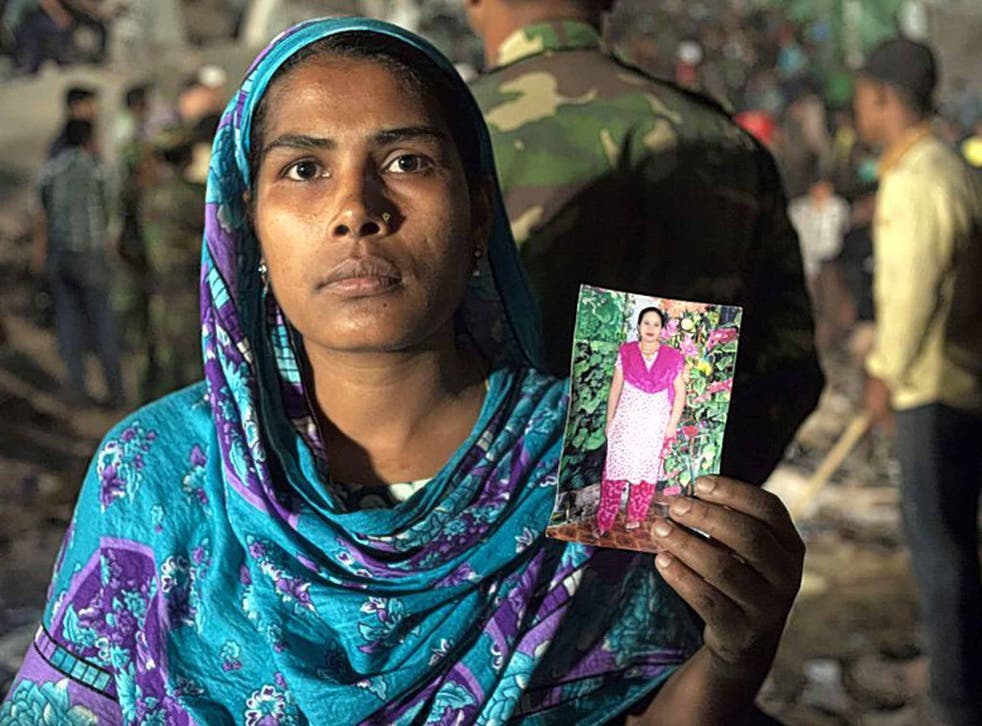 There's no need to watch the new series of Channel 4's 19th-century drama The Mill to discover how miserable life was for the overworked and underpaid. Right now, in Bangladesh, there are garment industry workers enduring very similar conditions.
This World documentary Clothes to Die For on BBC2 told the story of the 2013 Rana Plaza building collapse in which 1,134 people died and a further 2,400 were injured, most of them workers in Bangladesh's clothing-for-export industry. It might seem a bit slow in coming; the disaster was covered extensively in the international news at the time and other documentaries have already been made, but Clothes to Die For felt like the definitive – and most devastating – account.
Unlike some of the other campaigning around ethical fashion, this wasn't a simple excuse to wallow in Western guilt – what good would that do Bangladeshi workers? It did, however, open with a very effective and humbling sequence that intercut footage of young British women showing off their bargains (such "haul videos" are a YouTube trend, apparently) with footage of young Bangladeshi women talking about their working day. "The girls who wear these will remember us one day," said a smiling woman called Shopna.
A real villain for the piece soon emerged, however, and it wasn't the average shopper on the hight street. Sohel Rana, the owner of the Rana Plaza had allegedly used his corrupt political links to construct a building of 10 storeys, when he only had planning permission for six. Worse still, after a crack appeared in a pillar on Tuesday 23 April, 2013, Rana and his men are said to have forced evacuated workers back to work the next day, under threat of withholding their wages. On the morning of the 24th the building collapsed with 3,122 people inside.
To hear the numbers was shocking, but it was the details recounted by people who were present that gave the most striking sense of scale and of the many, many lives that have been forever shattered. Kazi Monir Hossain had no connection to the factory and no medical training, but ran to the scene when he heard the news, and ended up freeing a woman by amputating her foot with a fireman's axe.
He has since founded a garment factory co-operatively owned by survivors: it's in a single-story building. Another woman described how after two days trapped in the rubble with no food or water, she summoned the strength to free herself by amputating her own arm: "I had only one thing on my mind, to look for my sister. That's why I could do it."
Register for free to continue reading
Registration is a free and easy way to support our truly independent journalism
By registering, you will also enjoy limited access to Premium articles, exclusive newsletters, commenting, and virtual events with our leading journalists
Already have an account? sign in
Register for free to continue reading
Registration is a free and easy way to support our truly independent journalism
By registering, you will also enjoy limited access to Premium articles, exclusive newsletters, commenting, and virtual events with our leading journalists
Already have an account? sign in
Join our new commenting forum
Join thought-provoking conversations, follow other Independent readers and see their replies