Great Canal Journeys, review: Touching portrait of Prunella Scales and Timothy West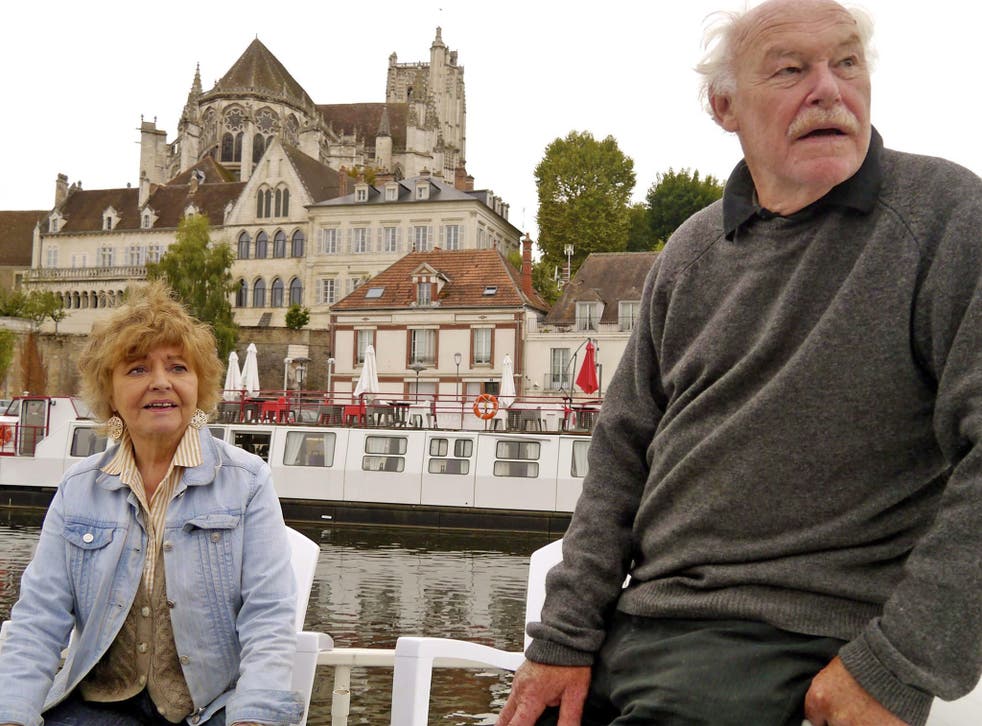 You don't often have occasion to compare the veteran British actor Timothy West with a star of Judd Apatow's bro-mantic comedies, but this week West became Britain's answer to Seth Rogen when he drew attention to the plight of Alzheimer's sufferers. Rogen did it at a US Senate committee hearing and West did it by frankly discussing the symptoms of his wife, the actress Prunella Scales, in the first episode of Great Canal Journeys.
Tim and Pru, as they affectionately call each other, are celebrating 50 years of marriage and almost as many narrow-boating in the four-part More4 series, which starts on Monday evening. Their first trip, along the 21 mile Kennet and Avon, is particularly resonant for the couple. They helped campaign for the canal's restoration after it fell into disrepair in the 1950s, and in 1990 theirs was the first boat in 42 years to travel the full length of the newly restored K&A.
That was almost a quarter of a century ago, and Scales is now in her eighties – though you wouldn't know it to see her leaping about a canal lock. She's still best known as long-suffering wife Sybil in the classic Seventies sitcom Fawlty Towers, but she's appeared regularly on stage, screen and radio ever since, including in a Bafta-nominated role as the Queen in Alan Bennett's A Question of Attribution. More recently she appeared alongside Jane Horrocks in a long-running series of Tesco adverts, and as Great Aunt Greta in the 2011 film Horrid Henry: The Movie.
The wry sense of humour that showed through in Scales's best roles is still intact here. In fact, it's only in episodes of forgetfulness that she shows her age – as with one alarming moment when the boat almost capsizes. In the main, though, this is television so tranquil that it's like a week's holiday just to watch it. As West says, that's the joy of life at 4mph: "You don't have to remember things on the canal. You can just keep your mind absolutely vacant and enjoy things as they happen."
Their journey begins in Bath, from where they take in several beauty spots – each more idyllic than the last. There's time for an ice cream in Bradford on Avon and to see the magnificent Dundas Aqueduct. Finally Tim and Pru – but mainly Pru – must face the daunting Caen Hill flight of 16 locks. All of this makes for some perfect couch-based "gongoozling", an activity defined by Tim as watching canal life, without ever actively participating.
This portrait of England "from the backside", as Scales puts it, leaves us gongoozlers with a great admiration, both for the canal's original Georgian architects and for those 20th-century volunteers who helped restore a 200-year-old institution to its former glory, and beyond. The route now employs 13,000 people and is busier than it was during the Industrial Revolution. What a fine advert for the benefits of an active old age.
Join our new commenting forum
Join thought-provoking conversations, follow other Independent readers and see their replies