The Great Fire, ITV, review: All of London is here - even a 17th-century Spider-Man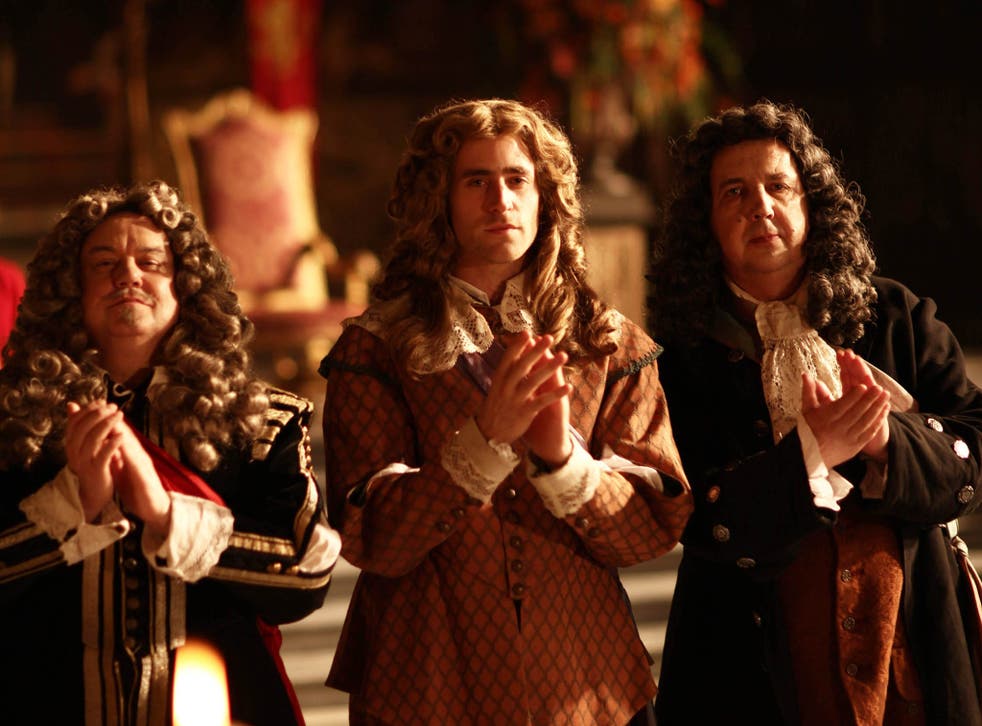 A dramatisation of the 1666 fire could easily have been London's Burning in breeches. Instead, the four-part mini-series The Great Fire (ITV) skilfully interweaves real historical characters with fictional additions to create a cross-section of Restoration London.
From the lowly Pudding Lane bakery where it all started, to the Seething Lane residence of diarist Samuel Pepys and the court of King Charles II himself, all of London is here.
Thomas Farriner the baker is usually characterised as a hapless pawn of history, but Andrew Buchan plays him as a heroic single dad. When the fire eventually got going (about 45 minutes into this hour-long episode), Thomas rescued his two daughters by leaping across rooftops like a 17th-century Spider-Man.
Pre-fire, lingering close-ups of flammable materials near glowing embers were clearly meant to introduce some suspense, but ultimately, it was the ensemble cast that saved us from boredom.
In addition to Buchan (last seen as Ephra in BBC2's The Honourable Woman), we were treated to two Game of Thrones cast members (Rose Leslie and Charles Dance), one from Boardwalk Empire (Jack Huston as King Charles II), plus the ever-reliable Daniel Mays playing against type as the well-to-do Pepys.
Join our new commenting forum
Join thought-provoking conversations, follow other Independent readers and see their replies