House of Cards season 2 review: Netflix series makes ferocious return
Spoilerific first episode sets a new playing field for the rest of the series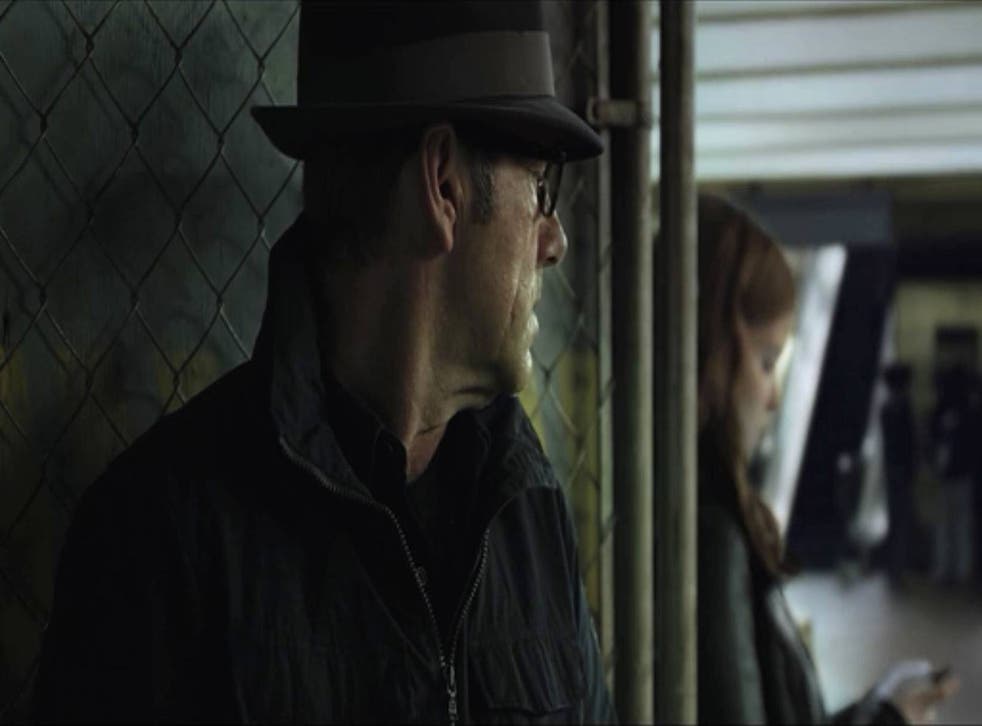 Another 13 slabs of House of Cards forming season 2 were slapped on the table by Netflix this morning, but forget binge-viewing, after the masterfully malignant first episode I need a breather.
There is a huge spoiler in episode 1 that will be discussed here, you have been warned
As you probably found when recommending it to friends, the first season of HoC did take some 'getting into', but while it may have been a slow burner, the new series has exploded much sooner.
It was a veritable sinister-off in the opening episode as Frank continued to slither around the White House, wife Claire cemented her place as the cruellest philanthropist out there, and political aide-turned-hired heavy Doug Stamper choked the free will out of anyone standing in his boss's way.
Things are looking up for Frank as he closes in on the vice presidency, but the higher the climb the higher the vertigo, and the singularly annoying but admirably persistent reporter trio of Zoe, Lucas and Janine were not about to let Pete Russo's police report lie un-thumbed, creating a huge threat to Underwood's plans.
Let's get down to it – this swiftly resulted in Frank pushing Zoe in front of a train.
While we never expected remorse from him over his part in Russo's death, it was surprising to see the congressman descend so quickly into bumping off anyone posing a problem to him at whim.
Did the investigations of a notoriously unstable reporter who didn't even have full confidence in her own allegations really require such full measures? The wonderfully weird extended rack of ribs metaphor that runs through House of Cards attempted to justify it during a visit to Frank's favourite bbq shack, Freddy's, the chef explaining how it is best to kill livestock quickly, but it still felt a little over-zealous even by Frank's standards.
The twist did make for a pulsating episode however, as the remaining journalists weighed up the need for justice and the thirst for a good story against their own safety.
While there have only been hints of it before, Claire finally showed herself to be every bit as nefarious as her husband meanwhile, brutally telling a former employee that she will let her unborn baby 'wither and die' if that's what it takes to maintain the advantage, and calmly applying make-up - totally unfazed -following the news of Zoe's death.
Obama: 'No House of Cards spoilers please'
Everyone is putting up a façade in House of Cards and it's a delight watching fake square off against fake, be it in the bedroom, in a lay-by or in the Oval Office.
Access unlimited streaming of movies and TV shows with Amazon Prime Video Sign up now for a 30-day free trial
Sign up
The lighting is exceptional too and brings such an iciness to proceedings, while the master trick in the first episode was to abandon Frank's fourth wall-breaking only to bring it back in the final moments, an impactful scene that laid out Frank's statement of intent for the rest of the series.
Get me a large LCD screen and a pair of pyjamas immediately.
Register for free to continue reading
Registration is a free and easy way to support our truly independent journalism
By registering, you will also enjoy limited access to Premium articles, exclusive newsletters, commenting, and virtual events with our leading journalists
Already have an account? sign in
Register for free to continue reading
Registration is a free and easy way to support our truly independent journalism
By registering, you will also enjoy limited access to Premium articles, exclusive newsletters, commenting, and virtual events with our leading journalists
Already have an account? sign in
Join our new commenting forum
Join thought-provoking conversations, follow other Independent readers and see their replies