In Search of Vadim Kozin, review: This tribute to a tragic tenor is more than just a vanity trip
The documentary about a long-lost Russian tenor was presented by the singer Marc Almond who has a fascination with Kozin's "pure, beautiful voice and his expressive lyrical quality"
Fiona Sturges
Wednesday 30 December 2015 22:57 Comments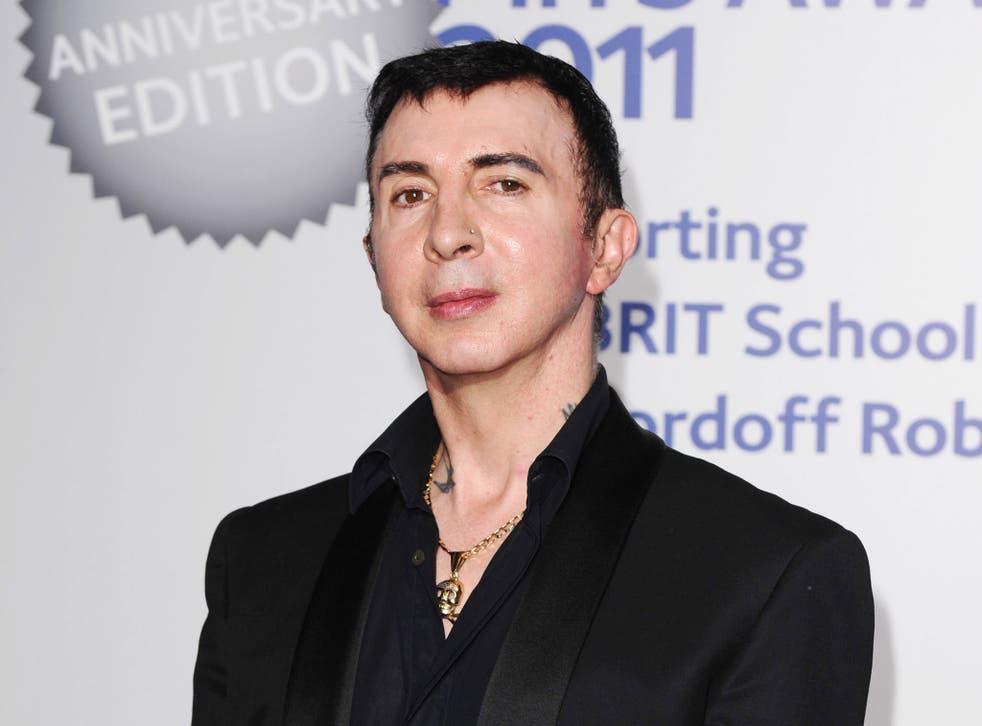 Many is the radio documentary in which a celebrity is wheeled out to do the narration. Remember when Brad Pitt popped up on Radio 2 to wax lyrical about Nick Drake? He had all of five lines. It's the producers who do all the grafting in these instances but it's the big name that gets the show on air in the first place. How depressing.
On these grounds I had irritably dismissed In Search of Vadim Kozin, a documentary about a long-lost Russian tenor presented by the singer Marc Almond. I've always liked Almond and had no desire to hear him tacked on to a music doc as an audience-grabbing afterthought. But then a friend told me it was brilliant and so I listened and, damn it, it turned out he was right.
Almond has long been intrigued by Russian culture, in particular its music, and toured the former Soviet Union in the early Nineties. He has also had a fascination with Kozin, specifically with what he described as his "pure, beautiful voice and his expressive lyrical quality", and had spent several years in Moscow soaking up his music and the country that yielded it.
Kozin was a megastar in Russia during the Twenties and Thirties – the police were frequently drafted in to control the crowds outside his shows – and went on to rally the Red Army troops during the Second World War. He was even said to have performed at a meeting of Roosevelt, Churchill and Stalin. The Russian leader wasn't a fan, however, not least because Kozin made no effort to hide his homosexuality.
Culture news in pictures

Show all 33
In 1944 Stalin had Kozin arrested and sent to a Siberian prison camp near the town of Magadan. After his arrest his records were removed from the shops, his voice disappeared from the radio and posters were removed from towns and cities. Kozin the public figure ceased to exist.
This programme, which sought to find out what became of him, had it all: sex, celebrity, songs and spies. If Steven Soderbergh isn't pitching to make a film of Kozin's life right now, he should be.
There was no doubting Almond's passion for his subject. Far from being a backseat presenter, he could be found rummaging around Moscow looking for clues as to Kozin's fate, from the Metropol hotel where he lived prior to his arrest (and where the KGB had a dedicated spying room) to the apartment of Boris Savchenko, a friend of Kozin's during his incarceration.
Kozin's few remaining diaries and notebooks were pored over and political and cultural historians consulted for what was a meticulous, respectful and often melancholy investigation. Kozin, we learned, served out his sentence and, following his release, lived in exile near Magadan until his death in 1994.
"Life is so strange," he wrote in his diary. "You have glory, honour. Poets praise you, artists paint you better than you are. And then nothing. Silence."
Radio 4's Today is in the midst of its annual week of guest editors, each parachuted in to zhuzh up the format during an often uneventful time of year. Best so far has been the actor Michael Sheen with his passion, charisma and the breadth of his interests. There was a devastating report from a Syrian child in a camp in Lebanon and a joyful one from Sheen's hometown of Port Talbot. Elsewhere, along with politics, there was science, religion, philosophy, drama and music. In other words, life in all its forms.
Register for free to continue reading
Registration is a free and easy way to support our truly independent journalism
By registering, you will also enjoy limited access to Premium articles, exclusive newsletters, commenting, and virtual events with our leading journalists
Already have an account? sign in
Join our new commenting forum
Join thought-provoking conversations, follow other Independent readers and see their replies