In Their Own Words, podcast review: Christian Bale is outshone by a human rights champion
Amnesty International's newly launched fortnightly podcasts offer first-hand accounts from human rights campaigners and victims of injustice, told through the voice of another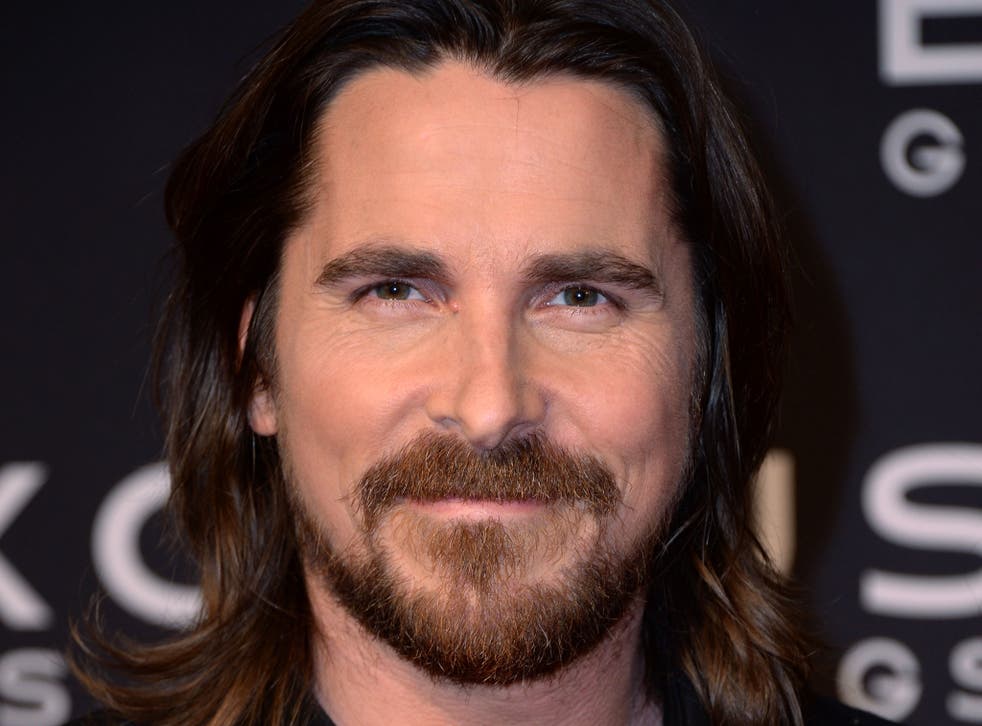 Rare is the charitable organisation nowadays that doesn't have its own podcast. The newest way to make an enterprise look suitably multimedia, these are rarely the ones that climb up the iTunes charts and get listeners chattering on Reddit. They're the ones where some poor sap from marketing is shoved in a broom cupboard with a microphone and a laptop and told to share their wisdom on fundraising, to an audience of precisely no one.
Every now and then, however, along comes one with sharp production, a decent budget and a proper tale to tell. A case in point is Amnesty International's newly launched In Their Own Words. The fortnightly podcasts offer first-hand accounts from human rights campaigners and victims of injustice, told through the voice of another.
Culture news in pictures

Show all 33
The first episode was voiced by the Hollywood star Christian Bale and told the story of Chen Guangcheng, the blind activist and self-taught lawyer from China who has become a leading light for the country's civil rights movement. Guangcheng is a champion of disability as well as reproductive rights.
The government's response in China was to arrest him, sentence him to four years in prison and later, following his release, keep him under house arrest. While imprisoned in his home, he and his family endured frequent beatings by their guards. Eventually, Guangcheng escaped, and took refuge at the American Embassy in Beijing. He now lives in the US.
As told by Bale, Guangcheng's testimony was grimly thrilling (if there isn't a film in the works, there should be). Bale had his own interest to declare as he and Guangchen are friends. As a postscript the actor told of his attempt to visit Chen in 2011 with a group of journalists, and was set upon by the guards. He recalled: "They were all pulling at my arms and punching, and the cameraman's on the floor and he's getting kicked and then the other journalists are getting pushed around and shoved, and I hear one of them shout 'Christian, get in the car now!'"
The next episode, available tomorrow, comes from WikiLeaks whistleblower Chelsea Manning, and is voiced by the actress Michelle Hendley. I've had a listen and I can tell you it's electrifying.
A cloud hung over the nation over the weekend with the death of yet another British legend. On Today John Humphrys described the late Terry Wogan as "one of the greatest broadcasters of our age... Radio could have been invented for him". On Radio 2 Chris Evans called his predecessor "supremely assured, unwaveringly confident. And do you know why? Because he never took any of this seriously."
Jeremy Vine made the most of the BBC archive, drawing on some wonderful clips including one from Desert Island Discs where Wogan, who was a guest, remarked: "We're not talking to an audience. You're talking to one person and they're only half listening anyway."
These moments of collective mourning are sad but they nonetheless bring out the best in radio. They are the times when playlists are ignored and egos are put aside, and when presenters shuffle that bit closer to the mic and open their hearts. In these moments we are all sat together, sharing stories over a cup of tea.
Join our new commenting forum
Join thought-provoking conversations, follow other Independent readers and see their replies