International Women's Day: India's Daughter, TV review - Delhi bus rape documentary is about women's rights around the world
Director Leslee Udwin touches on everything from female foeticide to the death penalty in this moving factual film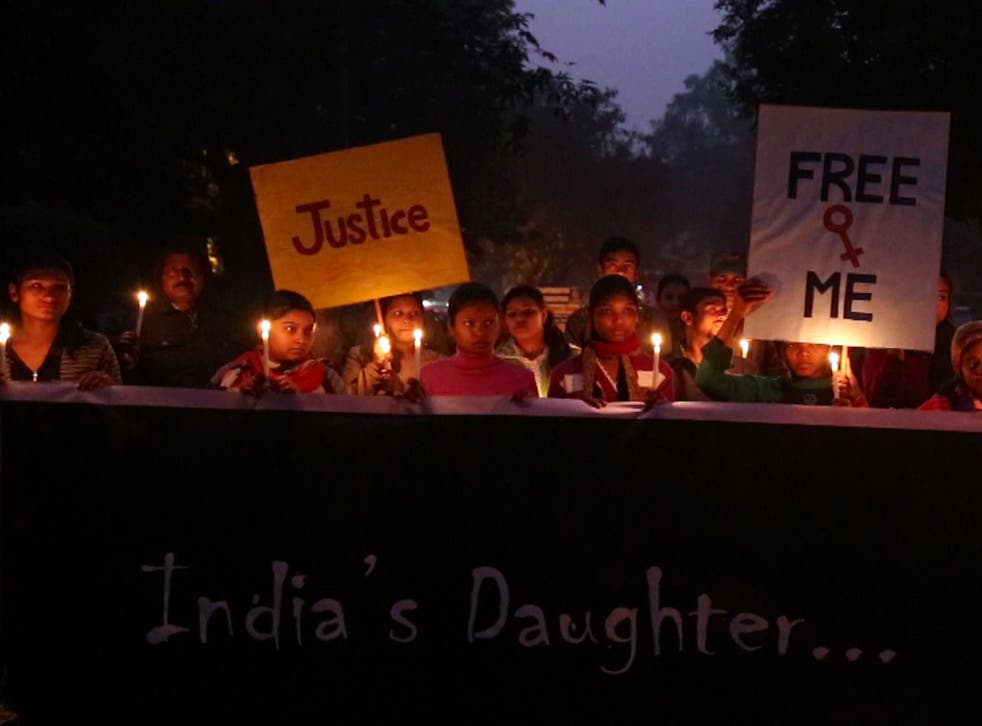 This documentary was always going to be a tough watch. But the details of the brutal gang rape and murder of medical student Jyoti Singh need to be shared if we want to strive for gender equality across the world.
India's Daughter touches on all the issues raised by this case, from the Indian justice system's record on rape to women's rights to poverty to the death penalty. Unfortunately, there is only so much that can Udwin can cram into the space of an hour and some issues are merely mentioned, such as female foeticide or acid attacks. There is so much to discuss and debate here that only a whole series could really do justice to this topic.
However, Udwin does an impressive job of including all the key issues and a little bit more. The result is a moving and insightful film that takes an objective look at the rape case. She explores the multiple reasons why this crime could have happened and takes a panoramic approach.
Perhaps some of the most powerful moments are the interview scenes with one of the rapists Mukesh Singh, who is on death row.
His comments about a woman being more responsible for rape than a man have been heavily quoted in the press this week. On their own, they are shocking but in the context of the documentary they highlight the attitudes to women in India.
The comments made by AP Singh, one of the Defence Lawyers for the rapists, are equally as shocking. He says that he would set a female relative alight in front of her family if he discovered she had been "engaged in pre-marital activities".
Along with the traditional views of old India, Udwin's film reveals a hopeful new India and a generation who are demanding change. In the midst of injustice and inequality, a new voice is rising up from this horrific case.
Access unlimited streaming of movies and TV shows with Amazon Prime VideoSign up now for a 30-day free trial
Sign up
Udwin also throws things onto the flipside when the wife of one of the rapists asks, "Am I not a daughter of Delhi too? A husband protects a wife, who will protect me?" The comments really turn the situation around but also illustrate why attitudes to women need to change so desperately not just in this nation – but globally.
In pictures: India in shock after teenage girls 'gang raped and hanged'

Show all 13
The culture of victim-blaming is explored, it is a topic that is just as much a Western debate as it is an Indian one and makes this documentary so much more than just an "Indian problem".
Ultimately, there are no easy answers or quick-fix solutions here and Udwin is all too aware of this. India's Daughter is a necessary watch – not just for the women of India but for women across the world.
Join our new commenting forum
Join thought-provoking conversations, follow other Independent readers and see their replies