Life in Squares, BBC2 - TV review: Self-indulgent and over-sexed, the Bloomsbury set were hard to take seriously
This opening episode contained all the gossip but conveyed none of the depth of thought that must ultimately justify any interest in these people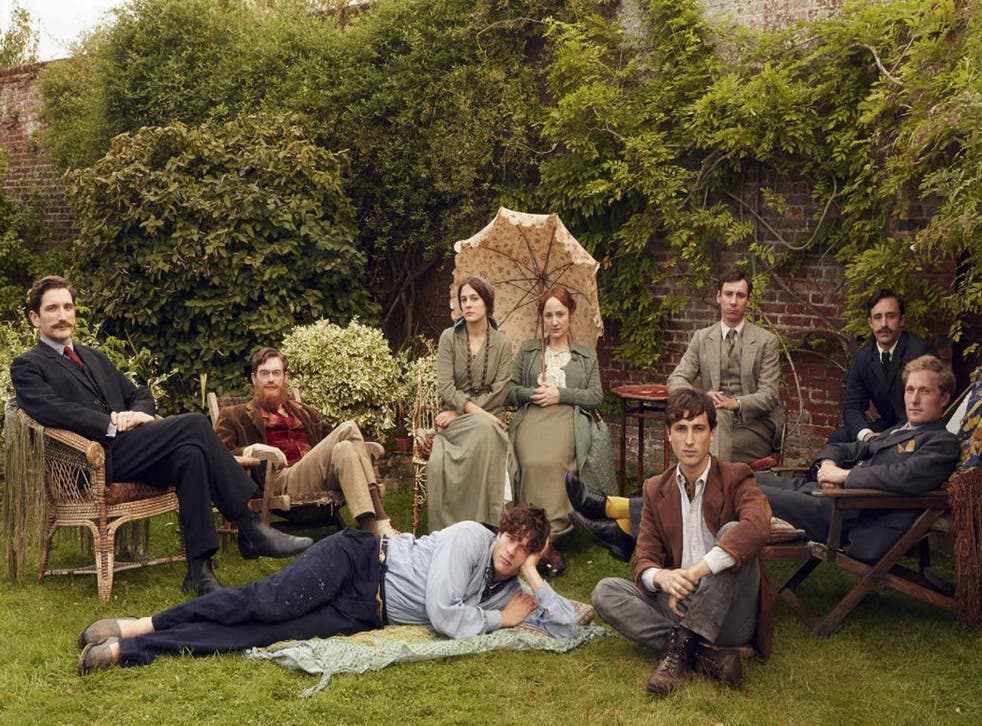 According to Dorothy Parker's famous line the Bloomsbury Group were an early 20th-century coterie of artists and thinkers who "lived in squares, painted in circles and loved in triangles".
New three-part BBC2 drama Life in Squares is, despite its title, clearly most interested in the triangles. Though, given the number of lovers involved, perhaps dodecahedrons would have been more apt?
Lydia Leonard and Phoebe Fox star as the Stephen sisters (later Virginia Woolf and Vanessa Bell) and their intense but troubled bond is the drama's nexus. It was the mostly homosexual men-folk, however, who were getting all of the action last night. Ed Birch played Lytton Strachey, the writer and critic who shared several lovers to fellow Cambridge student, the economist John Maynard Keynes (Edmund Kingsley).
One of these was Strachey's own cousin, the painter and future father of Vanessa Bell's third child, Duncan Grant, played by 2014's hot young TV hopeful James Norton, in one of his least interesting roles to date.
The romantic entanglements of this set are so complicated that there is an undeniable achievement in laying them out clearly, as writer Amanda Coe has done here. Alas, the work's the thing and while this opening episode contained all the gossip, it conveyed none of the depth of thought or artistic feeling that must ultimately justify our interest (if any) in these people.
Lately, both Sue Limb's hilarious Radio 4 parody, Gloomsbury, and Victoria Coren Mitchell's excellent BBC4 documentary, How to Be Bohemian, have advanced an alternative view of the set as, essentially, self-indulgent ninnies, cosseted by their wealth. If you've had the pleasure of either programme it would have been especially difficult to take this new drama seriously.
Join our new commenting forum
Join thought-provoking conversations, follow other Independent readers and see their replies