Love You To Death: A Year of Domestic Violence, BBC2, TV review: ​'We've told them that daddy killed mummy'
This powerful documentary from Vanessa Engle shows the reality of the moment when family life becomes fatal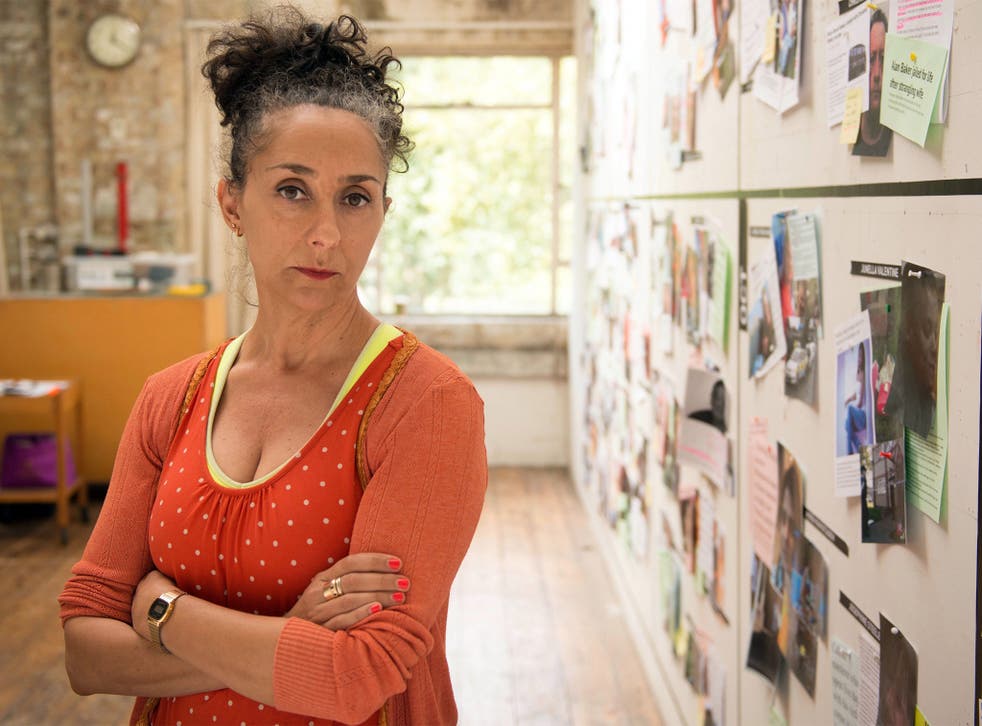 Between 1 January 2013 and 31 December 2013, 164 women were murdered in Britain. Of those 164, 86 died at the hands of a male partner or ex-partner. Some had suffered years of abuse before being brutally murdered. Some were killed when someone "snapped". Others were slaughtered for saying they wanted a relationship to end.
These terrifying statistics – and the even more terrifying circumstances surrounding them – were revealed last night as part of the powerful BBC drama Love You to Death: a Year of Domestic Violence.
Made by Vanessa Engle, this was a truly moving and utterly horrifying look at how so many people's lives have been turned upside down by acts of needless violence allegedly committed in the name of love.
All 86 names of the victims were read out during the one-hour programme while some cases were explored in more depth by those left behind – mothers, fathers, sisters, children, friends, colleagues. Some spoke of their anger and resentment, others – more harrowingly – simply remembered the good times they'd shared with the women they loved. The friends of Kirsty Humphrey, who was stabbed to death by her boyfriend in their Essex home, remembered a fun-loving, hard-working mother who enjoyed fake tan and nights out. "Don't cry," said one of the girls as her friend welled up at the memories, "you'll smudge your eyeliner." There was something so normal about this exchange that it was painful to watch. These were normal women with normal lives – and yet these normal lives had been shattered by a moment of jealousy.
The story of Chantelle Barnsdale-Quean, whose husband, Stephen was convicted, of her murder in their home in Barnsley, was heartbreaking. Engle interviewed Chantelle's parents who are now raising her daughters, Abigail and Isobel, while Stephen is serving a life sentence. "What have you told the girls?" asked Engle. "We've told them that daddy killed mummy" came the sombre reply.
Assia Newton, a 44-year-old mother-of-three, was strangled by her estranged husband, Kelvin, at their home in Bridgend, south Wales. Her murder, and Kelvin's subsequent conviction for it, had split her three daughters' loyalties. Two of the girls could not forgive their father for what he had done, one wanted to try. As a result, they had become estranged. As if losing your mother to murder and your father to a lifelong jail term wasn't enough.
Love You to Death was an important piece of TV. It offered no solutions to the problem of domestic violence and it did not judge the support available. It did, however, highlight the problem, force the viewer to acknowledge it and offer a mouthpiece to those affected by it. It may be too late for those 86 women killed in 2013 but perhaps this can act as a catalyst to help us all ensure that number is drastically reduced in 2016.
Register for free to continue reading
Registration is a free and easy way to support our truly independent journalism
By registering, you will also enjoy limited access to Premium articles, exclusive newsletters, commenting, and virtual events with our leading journalists
Already have an account? sign in
Join our new commenting forum
Join thought-provoking conversations, follow other Independent readers and see their replies