Poldark finale review: Not even the 'putrid throat' and tragedy to stop the Ross Poldark swoon-fest
Episode 8: Poldark is not a sophisticated drama, but the simple things can sometimes be very satisfying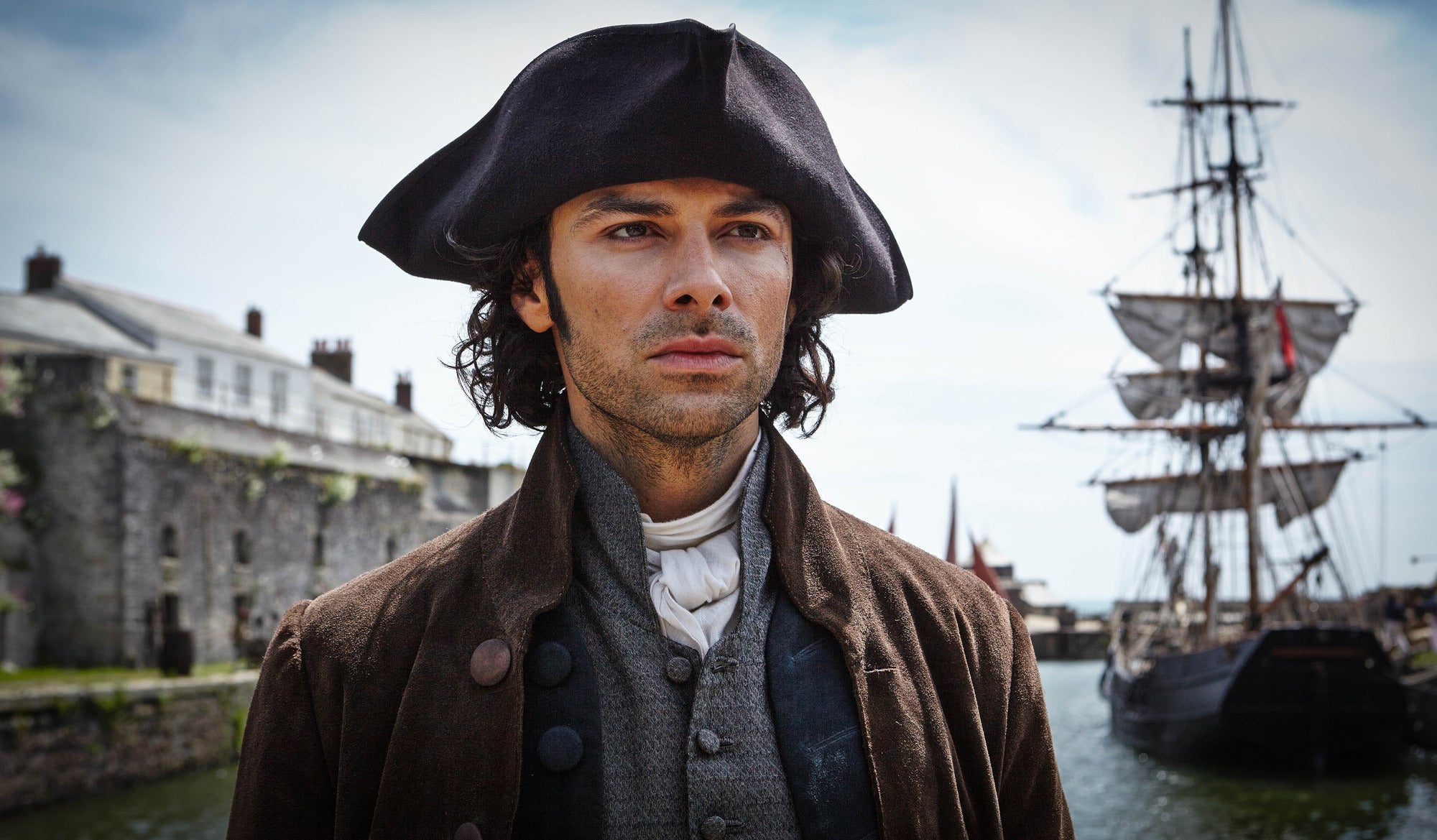 Let's get some Poldark perspective, shall we? Series one of the hit BBC drama, which ended on Sunday night with a cliffhanger – on a cliff! – averaged 8.1 million viewers, had Twitter all a-swoon with shirtless Aidan Turner memes and is even credited by some with engineering a recent turnaround in Ed Miliband's popularity (see the #Milibfandom Poldark photoshop).
But is this serviceable costume drama really a rival to Pride'n'Prej '95? Or do we just need a quick whiff of the smelling salts and some time to compose ourselves?
The plain fact is that Winston Graham, author of the original novels, was no Jane Austen. His characterisation isn't as subtle, his plot twists aren't as surprising and his themes aren't as universal. It's rather how the BBC has turned this source material into an addictive Sunday night treat that's praiseworthy.
Poldark in pictures
Show all 37
Turner hogged the press coverage, but there were also a whole host of other well-cast performers working to make this series so watchable. In this episode, George Warleggan (Jack Farthing) was slippery and villainous, successfully forcing the dissolution of Ross's smelting company and while her husband was in town, Demelza Poldark (an ever-excellent Eleanor Tomlinson) was fighting her own heroic battle against local lurgy, "the putrid throat". She flew to the bedside of love rival, Elizabeth, selflessly nursing her and her family back to full health, because that's just what real heroines do.
Even when tragedy struck in the Poldark's own household, she managed to look as pretty as a Pre-Raphaelite picture, with red curls arranged just so on her sickbed pillow.
In Poldark's eyes, this Demelza was perhaps even more beautiful than the sight of Warleggan's ship wrecking a few miles off shore. Although it must have been close, for as every 18th-century Cornishman knows, there ain't no party, like a pilchards'n'pillage party. So, no, Poldark is not a sophisticated drama, but the simple things can sometimes be very satisfying.
Join our commenting forum
Join thought-provoking conversations, follow other Independent readers and see their replies