Serial, podcast review: Real-life murder case is more addictive than 'Breaking Bad'
More than merely a whodunnit, Serial tells us about the messiness of human interaction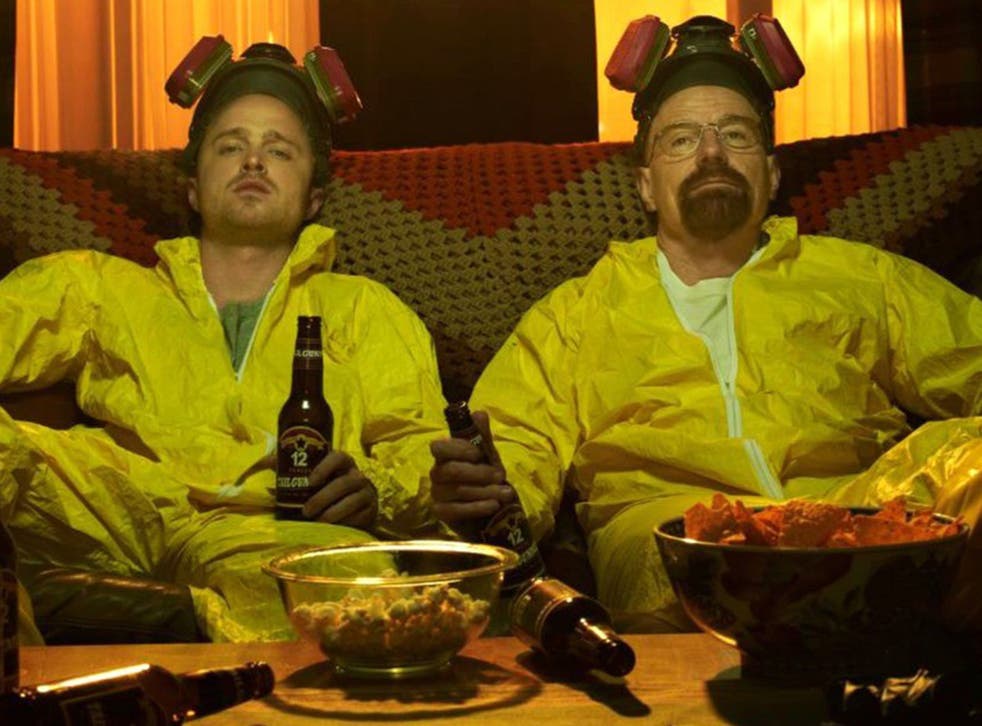 By now you will have heard of Serial, the US podcast that is bewitching listeners across several continents and has been downloaded more than a million times in less than two months.
Researched and presented by Sarah Koenig, a producer on the long-running podcast This American Life, it concerns the death of a young woman, the high school senior Hae Min Lee in 1999, and her ex-boyfriend, Adnan Syed, who was convicted and jailed for her murder.
Hae had been strangled and her body buried in a shallow grave in a vast, wooded park in Baltimore.
Drawing on court transcripts, taped police interviews, and first-hand testimony from the major players including over 30 hours of interviews with Adnan, Koenig paints a meticulously detailed picture of a crime that is as frustrating as it is compelling.
Over the past three weeks I've gobbled up episodes with the same feverishness that I did box sets of The Wire and Breaking Bad. I have spent most of this time in a haze of distraction, my mind fogged by questions. Why would a jury convict a man with no clear motive and without forensic evidence? Is Adnan really a sociopath whose clear affability hides a brilliant manipulator? Why how did he end up with a lawyer with such a horribly whiny voice? These are now the things that keep me awake at night. I need to know who did it. I'm completely, catastrophically hooked.
But for all its addictiveness, there's a nagging unease that these are real lives being served up as entertainment. While Koenig's lengthy phone calls with Adnan shows clear co-operation on his part, what of the silent parties? There's Jay, Adnan's alleged accomplice in moving and burying of Hae's body, whose silence thus far can only ratchet up the suspicion (though word has it he is ready to talk).
More importantly, what of Hae, the woman who was violently deprived of a voice 15 years ago and whose silence is made starker by her life – and death – being pored over in such grim detail? And how about her family, who have surely been through enough already? This disquiet hasn't stopped me listening, of course, which makes me complicit in a programme that is, to some extent, ethically questionable.
And yet. It is Koenig's humanity, her frustration at having missed something vital and her perpetual self-doubt that is the beating heart of this project. She never tries to hide that she is emotionally involved.
Her faith in Adnan wavers minute by minute, and in an early episode she noted after meeting him: "He has giant brown eyes like a dairy cow. That's what prompts one of my most idiotic lines of enquiry – could someone who looks like that really strangle his girlfriend? Idiotic, I know."
While the desire to know what really happened to Hae is what keeps Serial's million-strong audience hooked (even though resolution seems unlikely) there are plenty of other revelations delivered on a weekly basis.
Access unlimited streaming of movies and TV shows with Amazon Prime Video Sign up now for a 30-day free trial
Sign up
More than merely a whodunnit, Serial tells us about the messiness of human interaction and our infinite versions of truth. It tells of the flawed, arbitrary and often lazy nature of the police and justice system. It tells us how one man's hero is another man's villain, and that you can never, despite your best efforts, know what is going on in another person's head.
It tells us that real-life stories can be as extraordinary as made up ones. It tells us that, right now, Serial is in a league of its own.
Join our new commenting forum
Join thought-provoking conversations, follow other Independent readers and see their replies