Shark, TV review: A fascinating, beautiful and, at times, genuinely terrifying documentary
The camera crew deserve praise for capturing magnificent shots of the Greenland shark in its natural habitat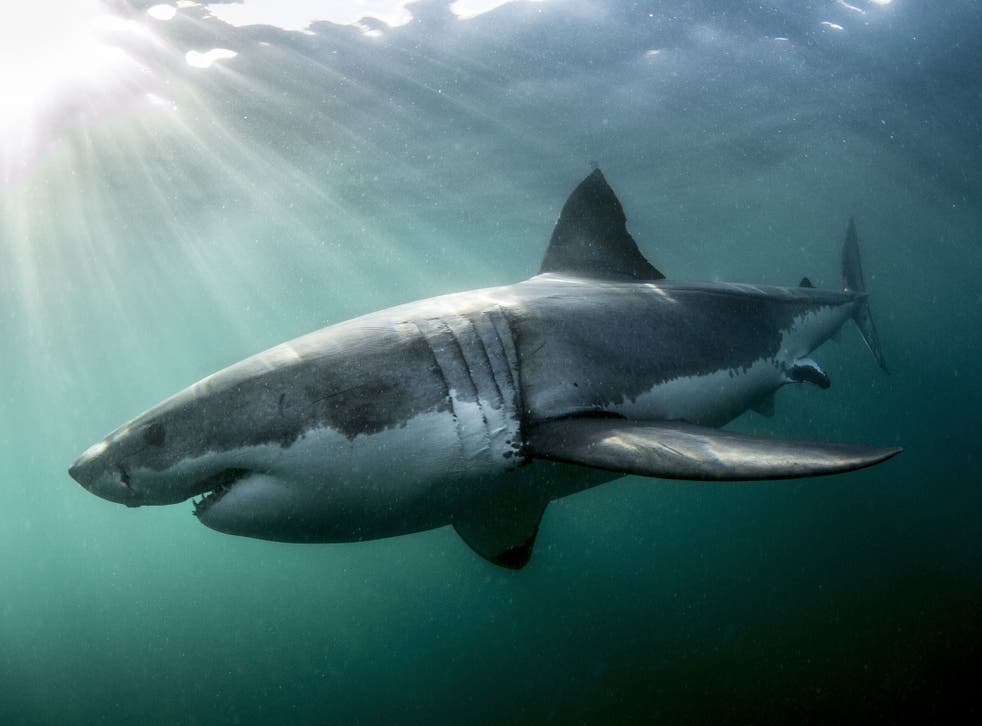 You already knew that sharks are the apex predators of the sea – even their skin is made from "thousands of minute teeth coated with enamel" – but you might not have previously appreciated the sheer variety of creatures which go by that name.
In the coral of Indonesia's eastern seas lurks "master of disguise" the tasselled wobbegong, which sounds like something Lewis Carroll made up, and looks like it too; half a mile under the Arctic ice is the blind Greenland shark, which has a metabolism so slow it can live for up to 200 years; and above the sea's surface, off the Australian coast, the epaulette shark is the only example of the species that can walk on land – a skill that comes in handy during low tides.
As is now usual in nature documentaries, the final ten minutes were given over to detailing the efforts of the camera crew and, in this case, they thoroughly deserved the praise. To capture shots of the Greenland shark in its natural habitat, for instance, it was necessary to drill through eight feet of ice in temperatures of -20 C and dive into the freezing waters, spending only 40 minutes at a time submerged, lest their oxygen supply should freeze.
All of the BBC's superior natural history programming is fascinating, but Shark was also breathtakingly beautiful and, at times, genuinely terrifying. Paul McGann's spooky narrator's voice, probably had a lot to do with that.
Join our new commenting forum
Join thought-provoking conversations, follow other Independent readers and see their replies