Silk, BBC1 - TV review: 'Thrilling twists and turns make Silk's farewell a guilty pleasure'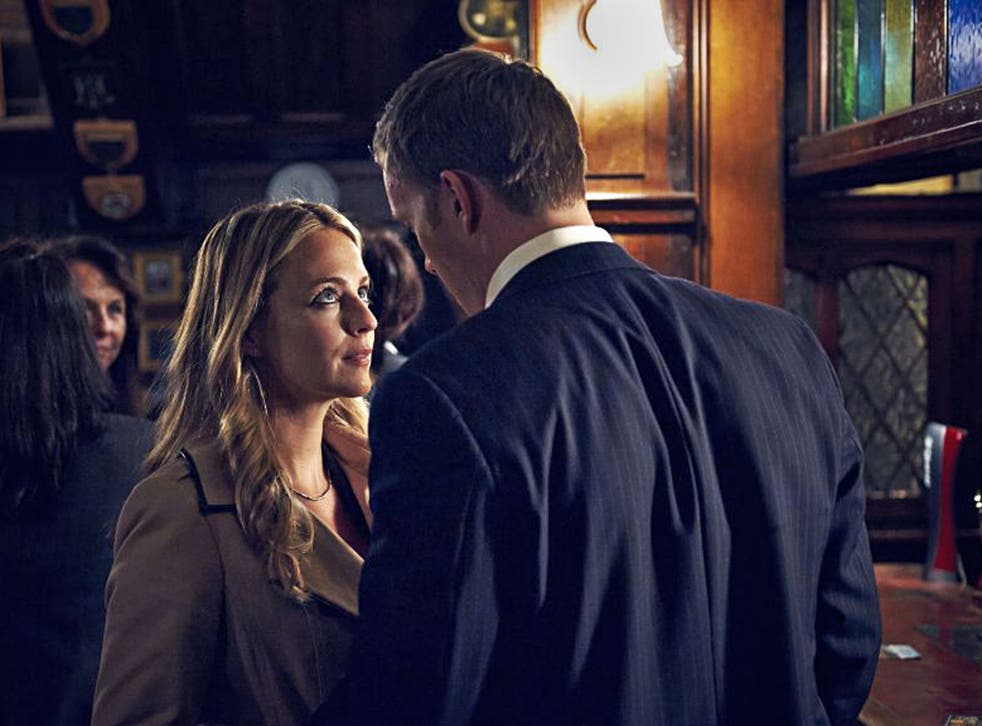 Is this a barristers' chambers? Or a knocking shop? You did have to wonder last night, as Clive and Harriet dropped their legal briefs and began going at it, on a desk, in the office, within easy hearing of not one, but two, of their Shoe Lane colleagues. Still, this was the last-ever episode of Peter Moffat's enjoyable legal drama Silk, so if there was a mood of wild abandon in the air, that's excusable.
The murder trial of Martha Costello's old flame Sean McBride was reaching its final stage and Martha was still doggedly clinging to a belief in his innocence, despite all the evidence to the contrary. Or rather because of it. Since most of that evidence came via Clive, her former posh-boy lover, long since lost to the dark side of prosecution work. Even with all her experience she still believed she could tell if someone's lying, just by looking them in the eye. Oh, Martha.
Which brings me to my second question for the jury, m'lud. Was this a murder trial? Or some kind of intensive group therapy session? Silk has never been much of a stickler for proper legal process, but last night's courtrooms scenes took on a bizarre personal tone. Every witness who got up to testify – from forensics experts to bent coppers – had a home truth to deliver, with Martha's name on it. "Her working life is one big performance," said one. "It's crushing you," diagnosed another. By the time shady solicitor Micky Joy (Philip Davis) took to the stand, Martha was a quivering wreck – and no wonder.
Who's side was Micky on? It was never easy to tell, but Davis's pantomine villain performance did keep us guessing through several thrilling twists and turns. Then, finally, his grandstanding in the dock confirmed what we'd known right from series one, episode one: the whole justice system is rotten and everyone in it is self-serving and corrupt. Except for noble Martha, of course.
Join our new commenting forum
Join thought-provoking conversations, follow other Independent readers and see their replies