The Battle for Britain's Breakfast, TV review: How the BBC won the big breakfast war
Ellen E. Jones
Wednesday 09 April 2014 09:06 Comments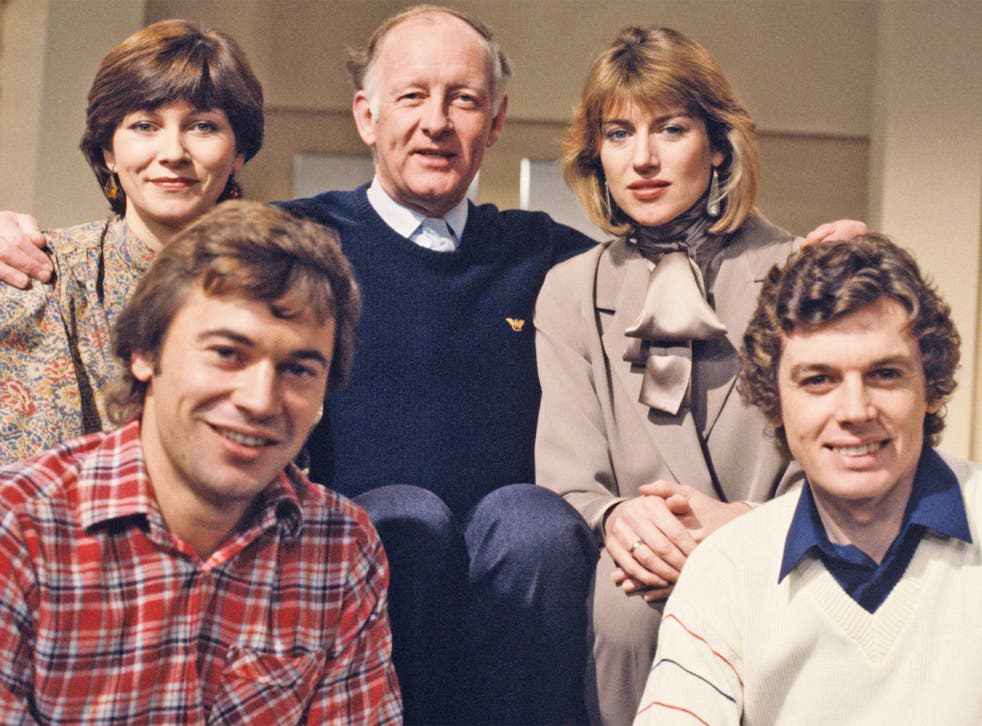 When you think about it, breakfast television has always been full of utter insanity cleverly disguised as banalities. The sexual tension between presenters, the garish soft furnishings, Mr Motivator's unitards... But most viewers will have been unaware of just how bonkers it was behind the scenes until watching documentary The Battle for Britain's Breakfast on BBC2, last night.
Pity in particular "the Famous Five", aka Michael Parkinson, David Frost, Angela Rippon, Anna Ford and Robert Kee. As presenters and shareholders on TV-am, they introduced breakfast TV to the UK, but were unceremoniously shafted when their show lost the ratings battle to the BBC's Breakfast Time with Frank Bough and Selina Scott.
It should have been the other way round. TV-am was a commercial venture based at Breakfast Television Centre, in north London, that gloriously silly building with the egg cups, whereas Breakfast Time was produced at grim studios in Lime Grove in Shepherd's Bush, permeated by "the permanent smell of stale chips and Irish stew" according to one producer. Yet it was the BBC that managed to capture a sense of morning fun. Contrast this with the clip from early TV-am where David Frost trails off mid-sentence, apparently having sent himself to sleep with his own pompous anecdote.
This documentary's military metaphors and battle strategy graphics were overdone, but the range of candid interviewees never got boring. There was Anne Diamond on going months without pay, Jonathan Aitken describing the moment Anna Ford threw a glass of red wine over him (what a gal!), and, an early contender for quote of the week, Greg Dyke demystifying the Roland Rat phenomenon: "He was a strange man because he was the most boring man in the world until he put his hand up this rat's arse." Although, arguably, I suppose, you could say that of anyone.
Register for free to continue reading
Registration is a free and easy way to support our truly independent journalism
By registering, you will also enjoy limited access to Premium articles, exclusive newsletters, commenting, and virtual events with our leading journalists
Already have an account? sign in
Join our new commenting forum
Join thought-provoking conversations, follow other Independent readers and see their replies