Toast of London, Channel 4 - TV review: A disappointingly dull denouement
Josh Homme's cameo was exactly the sort of pointless, "meet my famous chums" name-dropping that Toast of London usually skewers so mercilessly
Ellen E. Jones
Tuesday 09 December 2014 01:00 Comments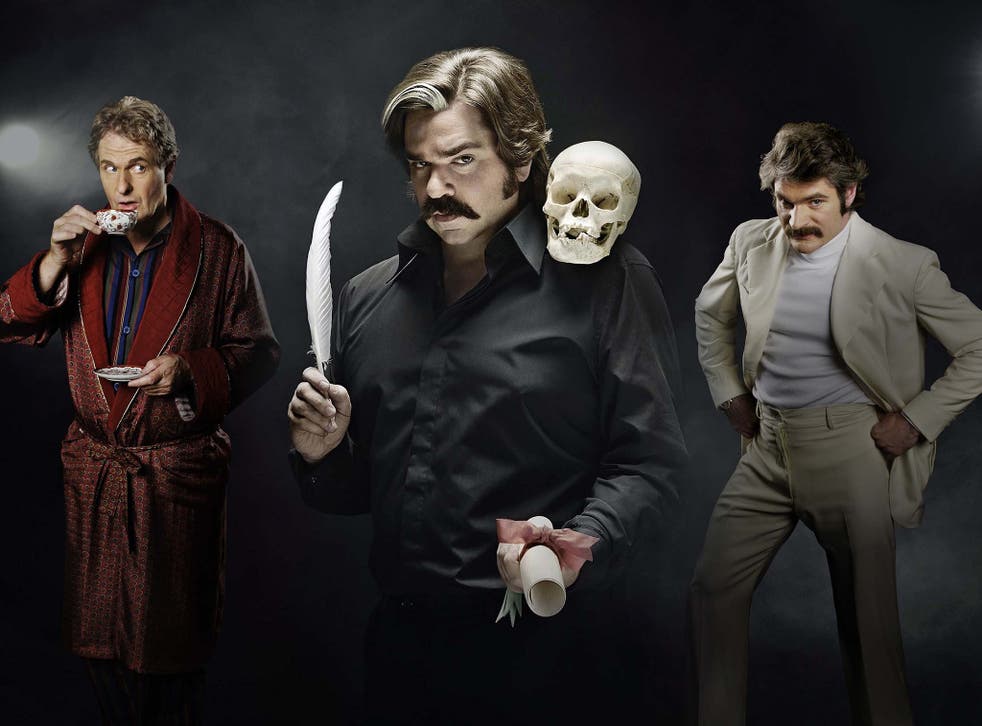 Matt Berry has been nominated in six categories at this year's British Comedy Awards, so any gripe about last night's Toast of London series finale (Channel 4) will soon be drowned out by applause.
Here's my gripe, anyway: Josh Homme's cameo in "Fool in Love" was exactly the sort of pointless, "meet my famous chums" name-dropping that Toast of London usually skewers so mercilessly. It made for a disappointingly dull denouement to the best sitcom on television.
Morgana Robinson (Psychobitches) appeared in the first post-pilot episode as one of Steven Toast's many paramours, and she returned here as another; the one that got away, Lorna Wynde. Robinson also brought along her real-life brother-in-law, Homme, lead singer of rock back The Queens of the Stone Age to play Lorna's husband and Toast's cuckold of the week. His scenes, along with another featuring The League of Gentleman's Steve Pemberton as artist Francis Bacon were the laugh-sparse episode low points.
Still, every other element of the Toast of London formula was present and correct: Clem Fandango and his silly name, Berry's voice, as rich and fruity as M&S Christmas cake, and poor lovelorn Toast, whose heartbreak inspired one of the show's most poignant lines yet: "You cried so hard, you followed through in Oddbins."
Register for free to continue reading
Registration is a free and easy way to support our truly independent journalism
By registering, you will also enjoy limited access to Premium articles, exclusive newsletters, commenting, and virtual events with our leading journalists
Already have an account? sign in
Join our new commenting forum
Join thought-provoking conversations, follow other Independent readers and see their replies