Troy: Fall of a City episode 1 review: BBC drama struggles to convince in disappointingly tame premiere
The series shrugs off Game of Thrones comparison with bloodless opening episode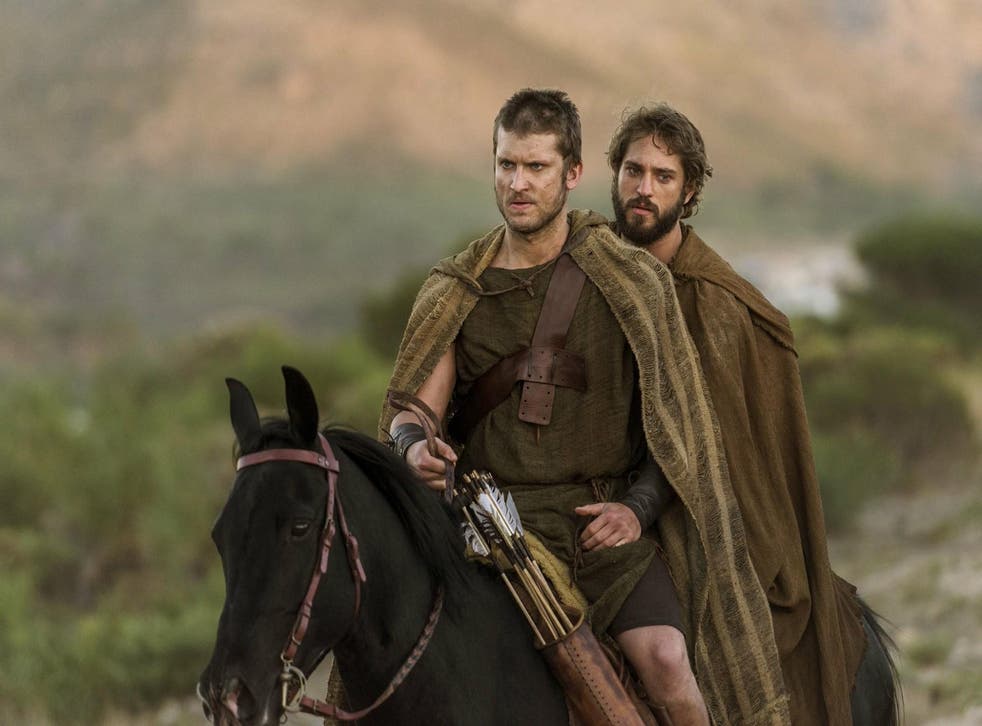 The BBC's effort to reassert Saturday night as a tentpole evening of scripted drama continues with a swords 'n' sandal epic from David Farr (The Night Manager) set to bring sun, sex, and slaying into living rooms for the next eight weeks.
Troy: Fall of a City follows on from both Taboo and violent period series Gunpowder as the channel's latest hope for ratings. The protagonist is Paris (Louis Hunter), a young herdsman straight from the pages of Homer, whose fateful encounter with the gods propels him on a journey of self-discovery which - as the title forewarns - sparks the central conflict that will reduce the city to ashes.
It's not long before Paris finds himself in Sparta rubbing shoulders with Greek mythological figures Helen of Troy (Bella Dayne) and Menelaus (former Robin Hood star Jonas Armstrong, more Willem Dafoe by the day), each actor donning costumes, wigs and eyeshadow more striking than the last (shout out to Shameless' David Threlfall as Troy's king, Priam).
Unlike recent Sky Atlantic series Britannia, however, this strays from the ridiculous instead toeing the line perhaps a little too strictly. It's Hunter who impresses most, bringing a likable charisma to the bearded boy wonder whose presence may aid those who need convincing to return for more.
This is certainly an epic that wouldn't have existed on TV two decades ago, its lavish set design, production values and sci-fi soundtrack - edgy but misplaced - an emblem of what the small screen now has to offer. Viewers are immediately transported to ancient locations (in actuality beautiful Cape Town) in scene one and never relents. If it's escapism you're wanting, series link away.
TV preview 2018: Everything to look out for

Show all 16
The most obvious parallel the series will struggle to shake off is HBO fantasy Game of Thrones, whose co-creator David Benioff, funnily enough, brought this very story to life in 2004 film Troy starring Brad Pitt as well as Orlando Bloom in the role played by Hunter.
The inevitable dose of sex and violence does arrive albeit in far less gratuitous form than one has grown accustomed to with shows such as these. Consequently, the first episode results in feeling - if anything - too tame. Its early deployment of one of the most needless bum cheeks in TV history was clearly deemed enough.
From the opening flashback, Troy: Fall of a City hammers home the fact that we know how this is going to end; by the end credits, it remains uncertain whether the series needs eight episodes to show it.
Follow Independent Culture on Facebook
Join our new commenting forum
Join thought-provoking conversations, follow other Independent readers and see their replies