True Detective, Sky Atlantic - TV review: Could these detectives solve the mystery of this show's lack of female stars?
This season the nihilistic philosophising will be done by Vince Vaughn's mobster-turned legitimate businessman Frank Semyon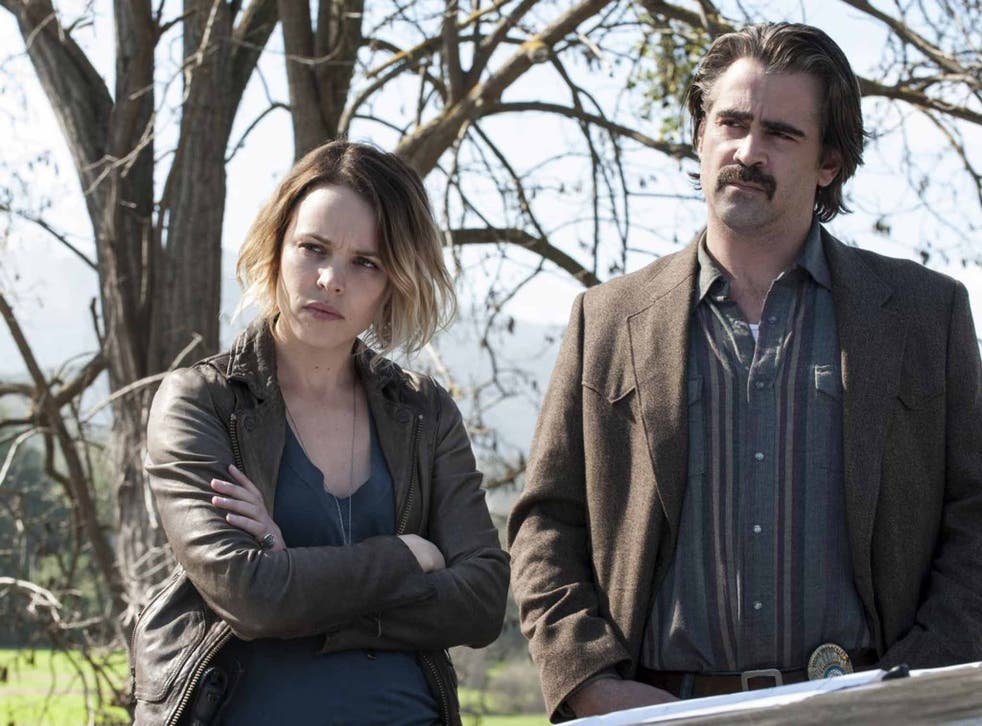 Surely True Detective was a one-off? It's rare for big-name movie stars like Woody Harrelson and Matthew McConaughey to commit to a full run of a TV series, especially not one penned by a relative unknown like Nic Pizzolatto.
Yet this series inspired a passionate cult following from the off. When it became known, a few episodes in, that neither stars, nor story, nor setting would be continued into season two, much of the show's buzz began to centre on a single question: Would the HBO series be able to repeat its trick? Last night, as the first episode of season two aired on Sky Atlantic, we finally had a change to judge.
Despite all that is different, this second season immediately feels of a piece with the first, which was set in rural Louisiana. Aerial shots of southern California's tangled highways have replaced aerial shots of oil refineries as the visual metaphor of choice for the complex corruption and decay in American communities.
There's another creepy religious institute connected to a missing girl, though, this being California, it's more New Age than Christian fundamentalist and instead of two brooding and intense anti-heroes, we now have four. One of them is a woman, although as a response to criticism about the dearth of interesting female characters, Rachel McAdams' Ani Bezzerides does feel a little tokenistic.
When, in one scene, Colin Farrell's character, cop Ray Velcoro, sat at the end of a table recounting his past, the framing seemed to deliberately recall Rust Cohle in the police interview room in season one – only Ray's a bit too taciturn to be the new Rust. This season the nihilistic philosophising will be done mostly by mobster-turned legitimate businessman Frank Semyon (Vince Vaughn), while highway patrolman Paul Woodrugh (Taylor Kitsch) has taken on Marty's difficult relationships with women. It's early days, but one success Pizzolatto can certainly claim is consistency of tone.
Join our new commenting forum
Join thought-provoking conversations, follow other Independent readers and see their replies