TV review: Great Artists in Their Own Words, BBC4
Bankers, BBC2
Tom Sutcliffe
Thursday 09 May 2013 09:24 Comments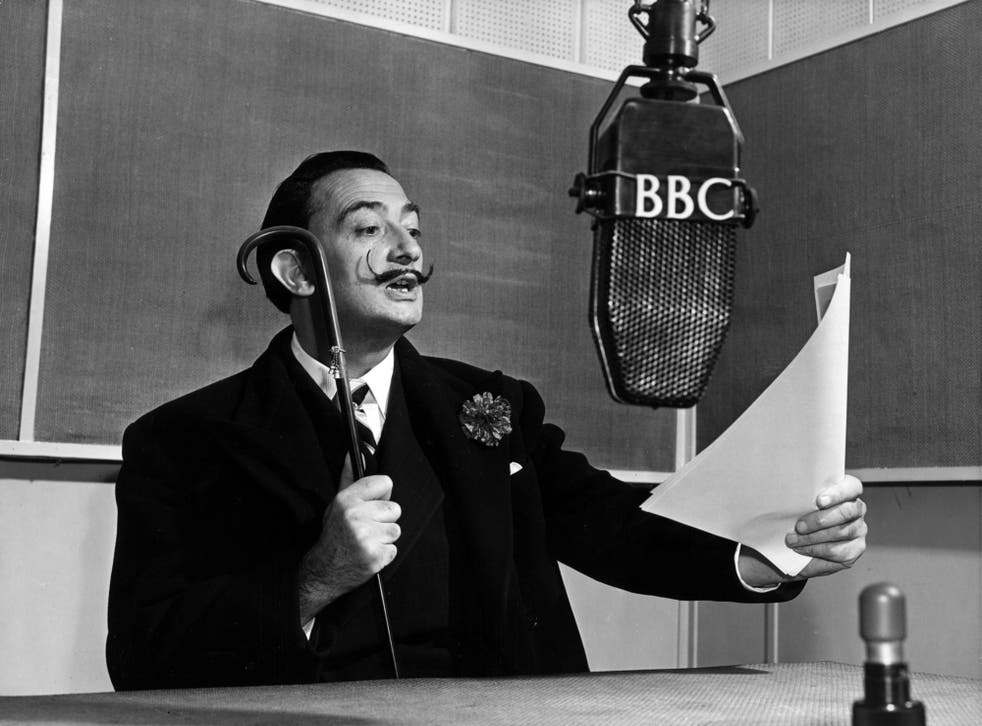 "Sometimes I see wonderful and beautiful things on television, which I like and which interest me... but sometimes it's appalling." You and me both, Pablo.
Fortunately, Great Artists in Their Own Words, which featured the interview in which Picasso revealed he only got a television so that he could watch the marriage of Princess Margaret, is a lot closer to the first judgement than the second. Wonderful and beautiful? Well, that might be pushing it a bit.
But the idea of cutting together a history of modern art by drawing on the BBC's rich archive of artist interviews is an excellent one, even if the resulting narrative feels a little distorted by the availability of clips. Would you figure L S Lowry as one of the giants of the pre-war 20th century? No, me neither. But he's quite jolly and distinctively Northern on film, so he looms rather large in this account of Modernism than might be consistent with artistic merit.
It's also true that not many of those featured have anything very direct to say about the artistic process or their own work, an omission made good here by the contributions of critics and commentators. But even so, there were real pleasures for anybody interested in the peculiarly modern relationship between great artists and the media, a wary tango in which one partner is trying to lead and the other is often attempting to wriggle free.
Was it great fun, a hopeful interviewer asked Man Ray about Paris in the Twenties. "No," he replied sternly. "It was very tense, it was very bitter and there was no humour in it." He was in more puckish spirit a little later: "Looking back at your life, what would you say had satisfied you most?" asked the interviewer. "I think... women," Man Ray replied, with a teasing pause.
Nick Tanner's film ended with a kind of cautionary tale – the vision of an artist so seduced by media attention (and money) that the art withered away almost entirely. Where greater artists played with their public persona or kept it closely guarded, Salvador Dalí simply sold his to the highest bidder. A startling Alka-Seltzer ad, in which the Spanish Surrealist spray-painted brightly coloured pain relief on to a cat-suited model, offered proof that there was nothing he wouldn't do for a cheque. Not for him the touching unworldliness of Matisse, who told a French interviewer: "I was happiest when I couldn't sell my paintings."
Nor, one suspects, for the subjects of Bankers, several of whom can afford to buy a Matisse, having persuaded the rest of us that their vivifying genius could only be nurtured by salaries that Dalí would have drooled at. What's really interesting about the scam that the bankers pulled is that even as we sit in its wreckage, with families buying food on credit cards, there are still those telling us what a great deal they offered.
"You can't have vibrant economies without a vibrant banking system," said one contributor. Oh, what a world of woe is contained in that word "vibrant", which came to encompass the amoral rapacity that persuaded bankers it was perfectly all right to lie and cheat and fix the figures.
A certain amount of breast-baring was on show here, but nothing like enough, and a lot of residual admiration for Bob Diamond, one of those masters of the universe who congratulated themselves for cleaning up in a horse race where every runner was a winner. "Something went wrong with the culture of Barclays investment bank," said Lord Turner sagely. Yes. And with the FSA, Lord Turner.
Access unlimited streaming of movies and TV shows with Amazon Prime Video Sign up now for a 30-day free trial
Sign up
And with every other institution that was supposed to be ensuring that a saving modicum of ethics was preserved in the rush for profit. And still not one of those culpable for this global act of vandalism. Sometimes I see wonderful and beautiful things on television. But sometimes it's appalling.
Register for free to continue reading
Registration is a free and easy way to support our truly independent journalism
By registering, you will also enjoy limited access to Premium articles, exclusive newsletters, commenting, and virtual events with our leading journalists
Already have an account? sign in
Join our new commenting forum
Join thought-provoking conversations, follow other Independent readers and see their replies