TV review: Trevor McDonald is too reserved to ask the cheeky questions in Women Behind Bars
Women Behind Bars with Trevor McDonald, ITV
Super Giant Animals, BBC1
Ellen E. Jones
Friday 27 September 2013 09:25 Comments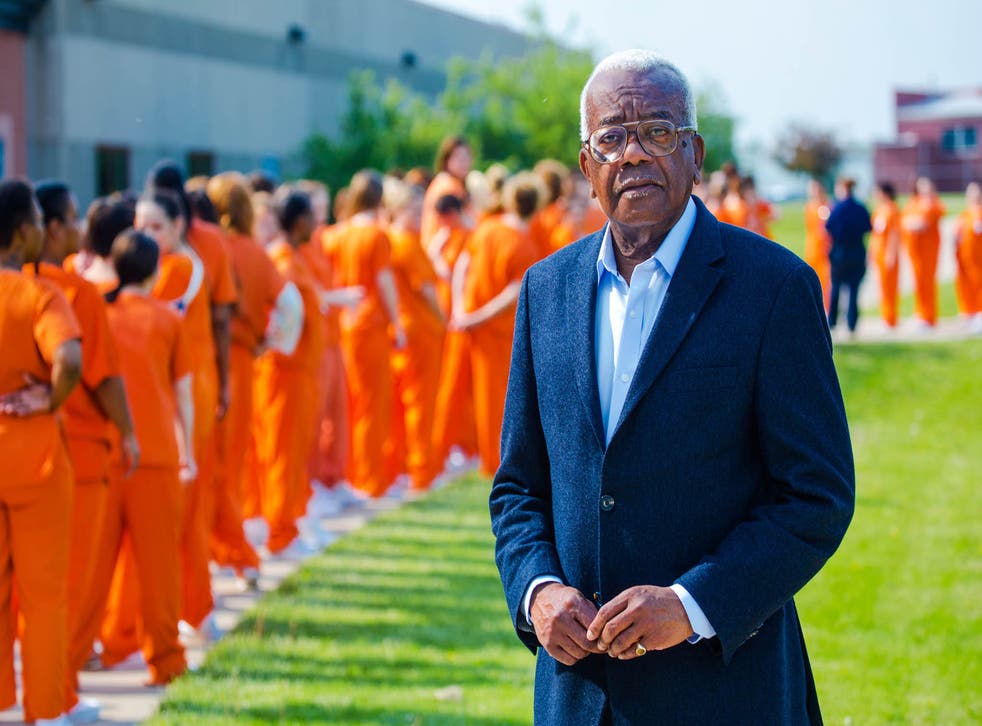 Women's prisons are all the rage on TV at the moment. There's the Prisoner: Cell Block H update, Wentworth Prison, on Channel 5, and the popular, taboo-breaking Orange Is the New Black on Netflix, so Women Behind Bars with Trevor McDonald was perfectly timed. And if it was also McDonald's hope to examine whether the trope of the manipulative femme fatale inmate exists in real life, he couldn't have found a better case study than Sarah Jo Pender.
Attractive and well spoken, Pender calmly explained what landed her in the Indiana Women's Prison segregation unit for five years and counting. It wasn't the double murder for which she was originally sentenced and neither was it shivving someone with a melted-down toothbrush – as is traditional on TV; it was having an affair with a prison guard and convincing him to help her escape. "I embarrassed them," she shrugged.
This trip to Indiana's state correctional facilities certainly offered a corrective lesson in gender stereotypes. Take the adorable Addie Harts, for instance, an armed robber, albeit one who punctuates every sentence with a girlish giggle. "I just have a really horrible anger problem that's always getting the best of me," she told a sympathetic Sir Trevor. "Looking at you, I find it really hard to believe you're capable of that," he simpered in reply. Hang on a minute, was that Sir Trevor flirting?
ITV probably hoped its newsreader would loosen up once he got out from behind the desk, but that didn't happen. The English accent was disarming enough to get interviews started, but unlike master of the form Louis Theroux, McDonald was far too reserved to ask the really cheeky questions. Watching him dance around the subject of lesbian relationships was particularly excruciating. "You're a practising gay?" he tentatively asked one prisoner. For crying out loud, someone draw the man a diagram.
These females of the species were more deadly than the male McDonald, but it's usually the other way round. In Super Giant Animals, naturalist-cum-daredevil Steve Backshall told us that male Nile crocodiles can grow to six metres long, weigh more than a ton and habitually eat wildebeest for breakfast. A 40-year-old two-time Bafta winner would make for a tempting mid-morning snack, then, no?
This didn't stop Backshall from diving into the waters of the Okavango Delta on a fearless mission to make friends. "I'm just going to edge forwards, very, very carefully," he bellowed to the cameraman, not at all carefully. "To be lying right next to it! To have its tail right here by my knees!" he bellowed some more, as a crocodile with one eye open pretended not to notice. Still, Backshall and his cameraman lived to tell the tale, and we later watched them play tricks on great white sharks off the coast of South Africa and get far too close to a bull elephant.
It was all very awe-inspiring until the six-metre Burmese pythons turned up to provide comic relief. It's hard not to lose respect for an animal so opportunistic it will swallow an alligator whole, even if that means rupturing its own gut in the process. Then there was nature's answer to Jabba the Hutt, the spectacularly ungainly elephant seal. Backshall admiringly referred to one dominant male as "Beach Master", but "Beach Master" lost all pretence to cool when he started belching.
Size, as we learned, really does matter, so it would have been nice if Super Giant Animals had expended a bit more energy on communicating scale. Backshall did his bit with verbal comparisons, but a few more visuals would have made a real difference. A 16-metre sperm whale might be "the ultimate super giant", but that doesn't mean much when you're watching at home on a 33-inch TV screen.
Register for free to continue reading
Registration is a free and easy way to support our truly independent journalism
By registering, you will also enjoy limited access to Premium articles, exclusive newsletters, commenting, and virtual events with our leading journalists
Already have an account? sign in
Join our new commenting forum
Join thought-provoking conversations, follow other Independent readers and see their replies