Watch trailer for True Detective starring Matthew McConaughey and Woody Harrelson
HBO's hit crime thriller series premieres in the UK on Saturday 22 February
Daisy Wyatt
Friday 21 February 2014 13:43 Comments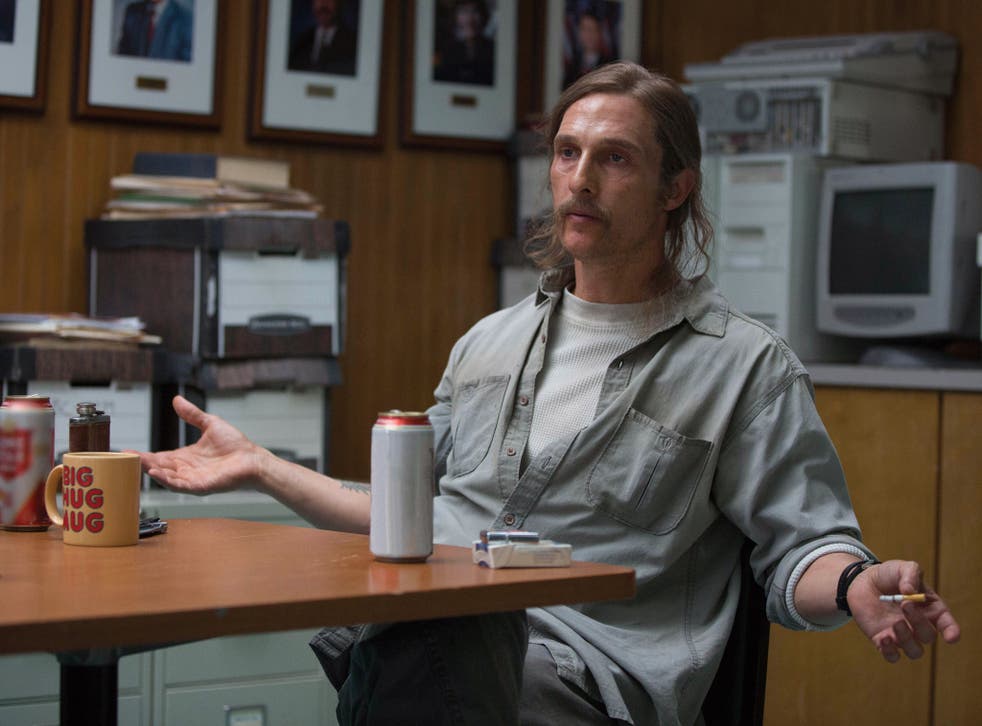 True Detective, which premieres this Saturday on Sky Atlantic, is already being called the best US detective show since The Wire (scroll to watch the trailer).
The HBO series centres on two mismatched detectives - played by Matthew McConaughey and Woody Harrelson – who in 1995 investigate a ritual killing in the Louisiana bayou.
Seventeen years later the two detectives, who have since quit the force, find themselves being interrogated separately about the case and their own complicated relationship.
The trailer promises high drama, opening with McConaughey lighting a cigarette in a car after saying: "The world needs bad men. We keep the other bad men from the door."
The video then shows a montage of photographs of McConaughey's character both then and now investigating the ritual killing, interspersed with images of the vast Louisianan landscape.
It ends with the foreboding line: "Someone once told me that all your love, all your hate, was all the same thing, was all a dream. And like a lot of dreams, there's a monster at the end of it."
Register for free to continue reading
Registration is a free and easy way to support our truly independent journalism
By registering, you will also enjoy limited access to Premium articles, exclusive newsletters, commenting, and virtual events with our leading journalists
Already have an account? sign in
Join our new commenting forum
Join thought-provoking conversations, follow other Independent readers and see their replies